As we were planning where to do the engagement pictures, St. Louis was the location to go. From there we started talking about parks and spots downtown to go to which led to Breanna asking about doing some ice cream shop pictures. We've all seen the coffee shop pictures, she wanted to do something similar but incorporate something her and Devin like to do together; ice cream! I was definitely up for this, however, neither of us knew of a place downtown St. Louis that would work. She knew of a couple places in St. Charles, so I brought up google maps to check the area out and holy cow, the photographer in me was running around the room screaming because this place looked like a dream! I would have never guessed that an area like this would be around St. Louis. I've been through St. Charles so many times, but I've never gone a couple blocks off the main route to find this hidden gem of a location. The roads were brick, the sidewalks were brick. The buildings were old, but they were maintained. Little parks popped out every block or so, and of course and ice cream shop on the corner. Then, just a block behind the ice cream shop was a park with the Missouri River behind it. Seriously, everything you could want in a shoot all within a couple minutes of walking distance! We scratched St. Louis, it wasn't needed. Not with a location like this.
From the beginning of the session Devin and Breanna were so much fun to work with! They were so natural in front of the lens to. Even though they kept mentioning how they weren't and they needed direction, they were so wrong! 🙂 I would set up a pose and what followed were emotions, laughter, and looks that could only be done candidly. The way they looked at each other, you could tell there was love in their eyes, the way they laughed together, it was evident that these two liked laughing together and did so a lot. They were perfect and of course I just shot away. After a small little park to begin with, we made our way to the road to get some middle of the road pictures. This little place was hoppin' too, cars lined the streets, but I actually didn't mind. The cars show that this was a busy place and I think that makes the pictures more real and less studio set feeling. Plus, it'll be fun to look back on these pictures 50 years from now when cars have changed into whatever they are and to see what they looked like "back in the day." After some pictures around the area we were in, it was time for an outfit change and ice cream pictures. This of course led to a 20 minute or so ice cream break. Seriously, this was so awesome. I think I'm going to require it in future sessions! Who wouldn't like an ice cream break in middle of the session? Okay, I won't actually require it, but it will come highly suggested.
We wrapped the session up at the park that was just behind the ice cream shop and featured the river in the background. With the type of weather we've had lately, we had the most perfect day for an engagement session. And the sky at the end of it was absolutely amazing. We just had to get pictures with the river and sky, it was too perfect not too! I had such a blast working with these two, and Devin's sister (who helped tremendously during the river pictures – shoutout!), I just know the wedding is going to be amazing and I can't wait for the big day to get here to work with them again!!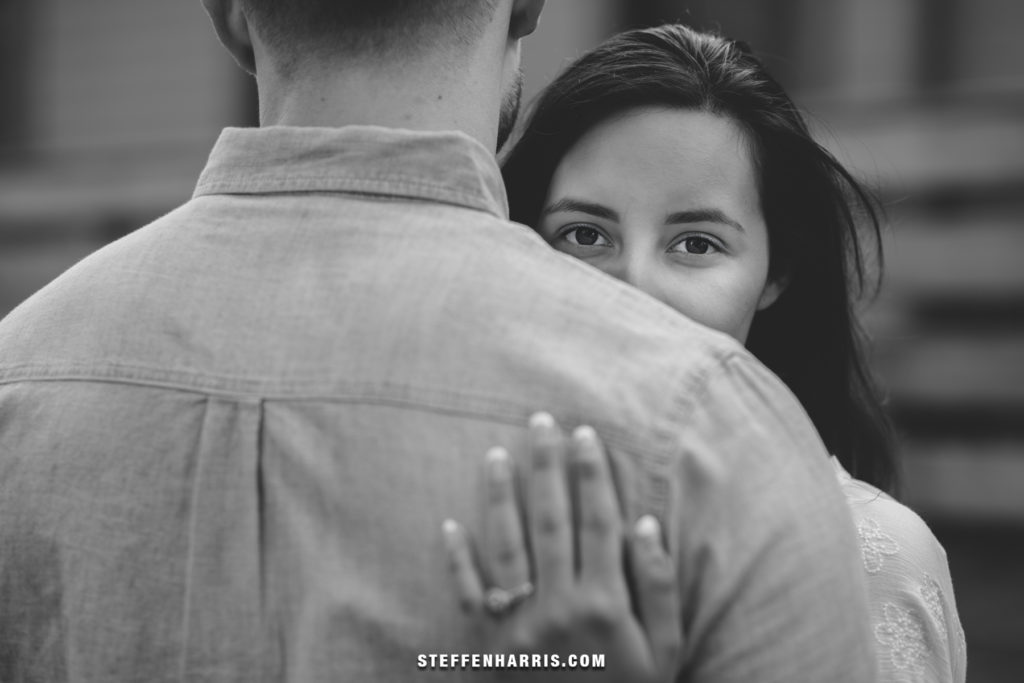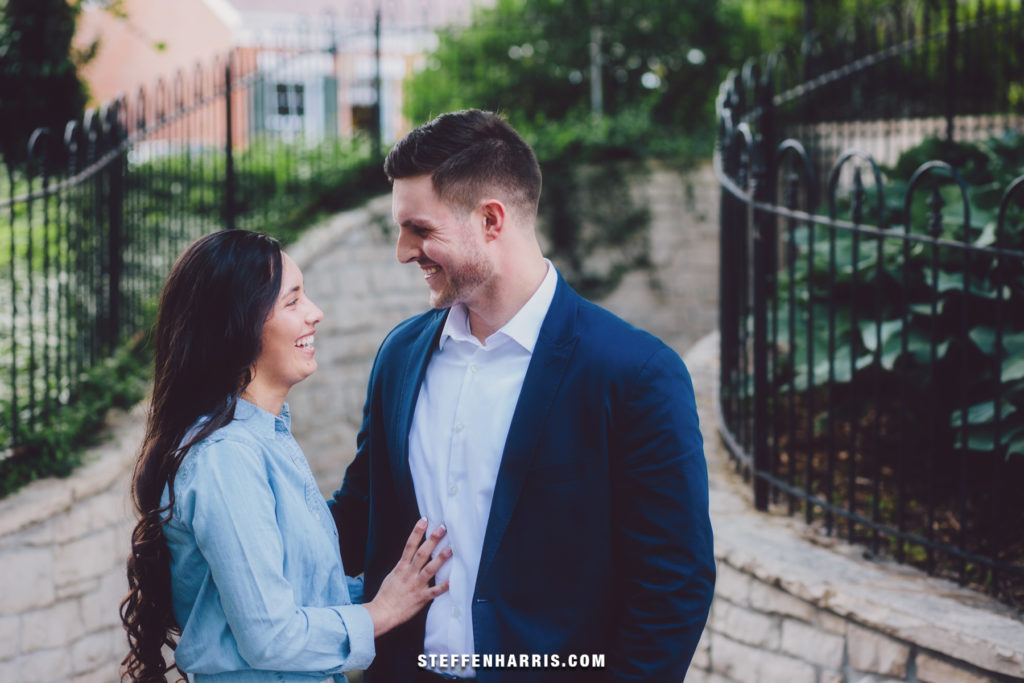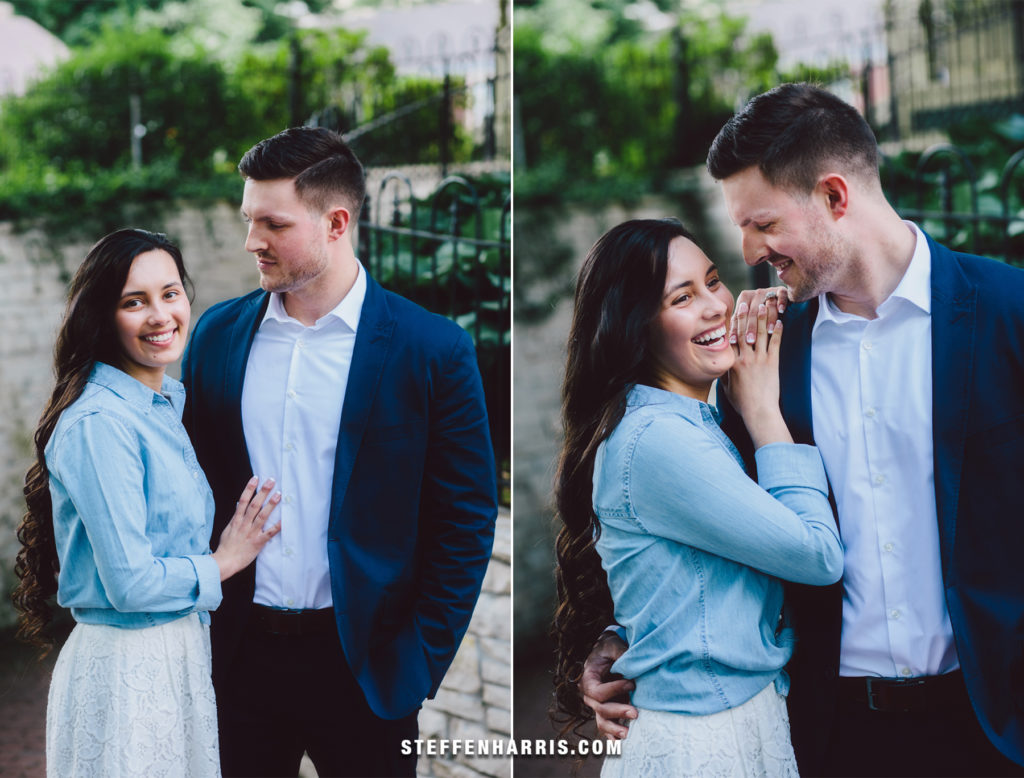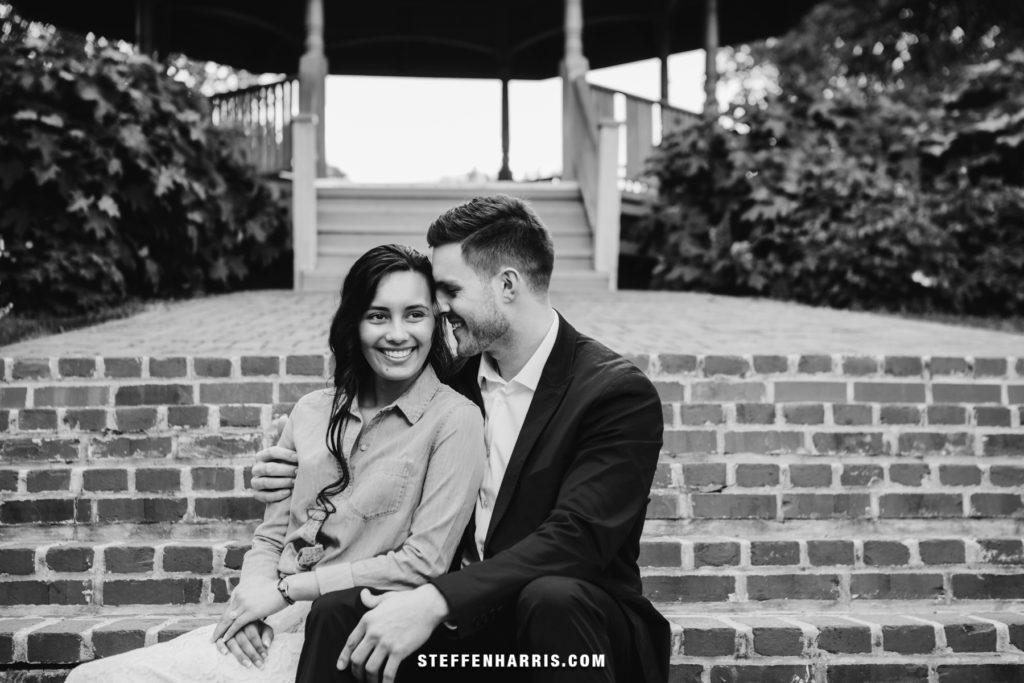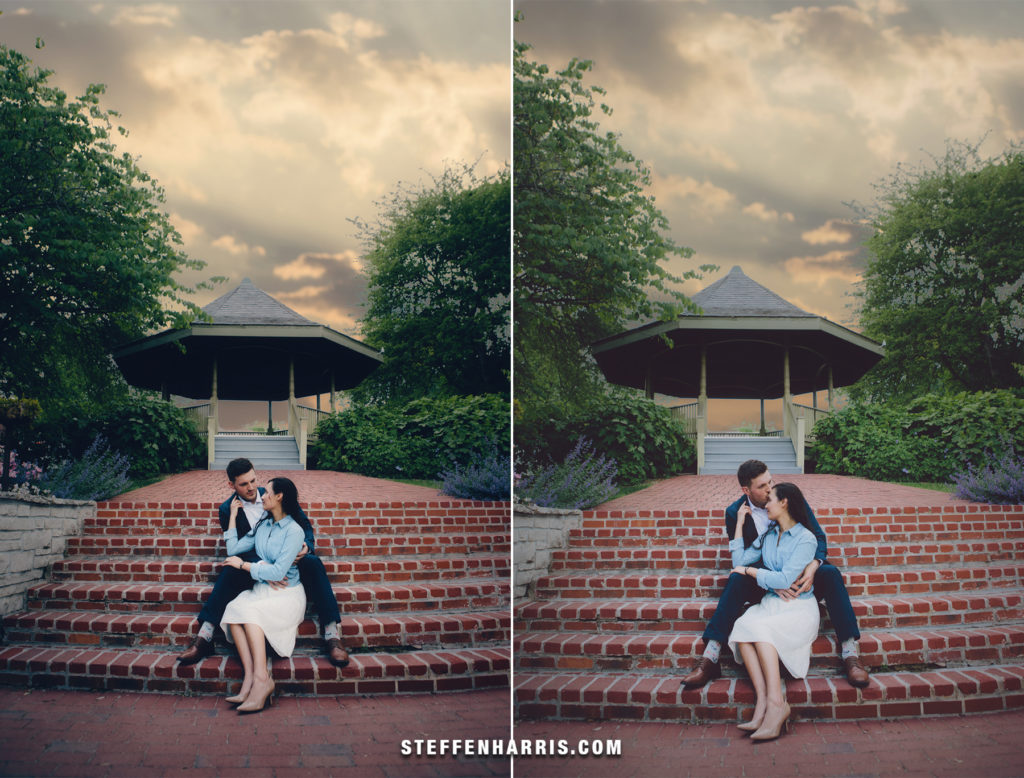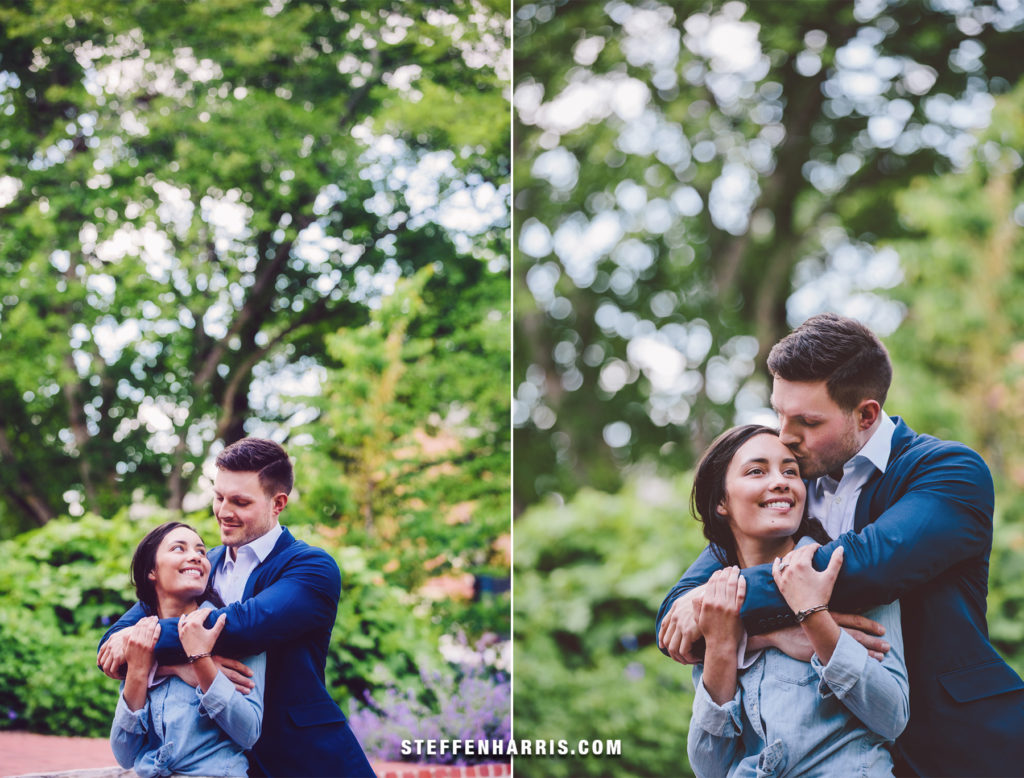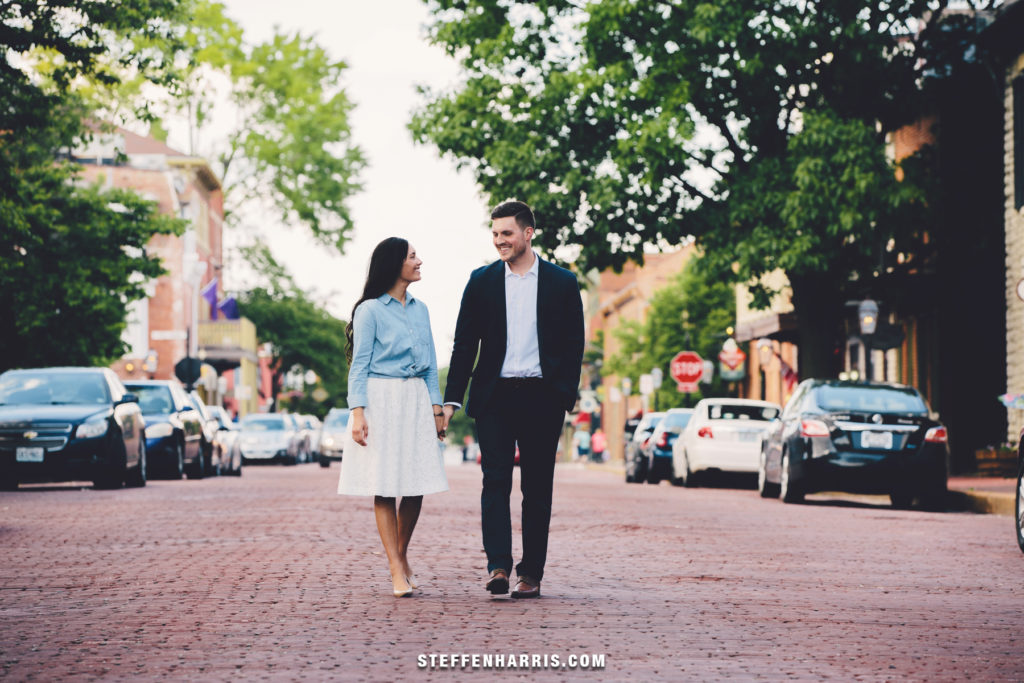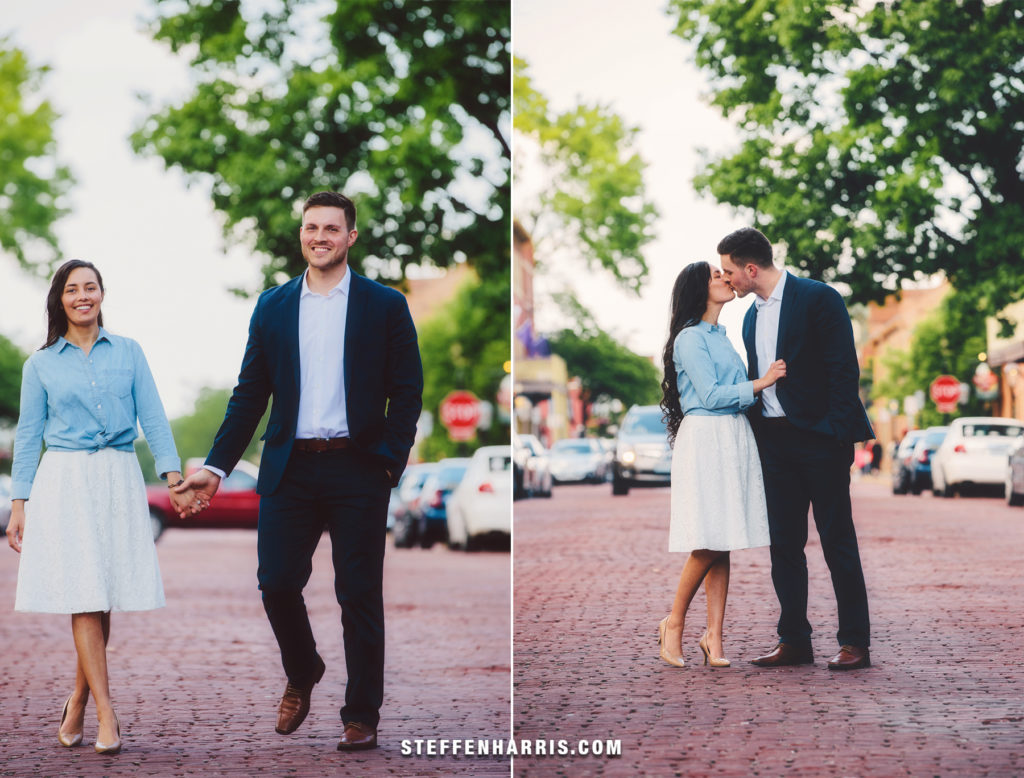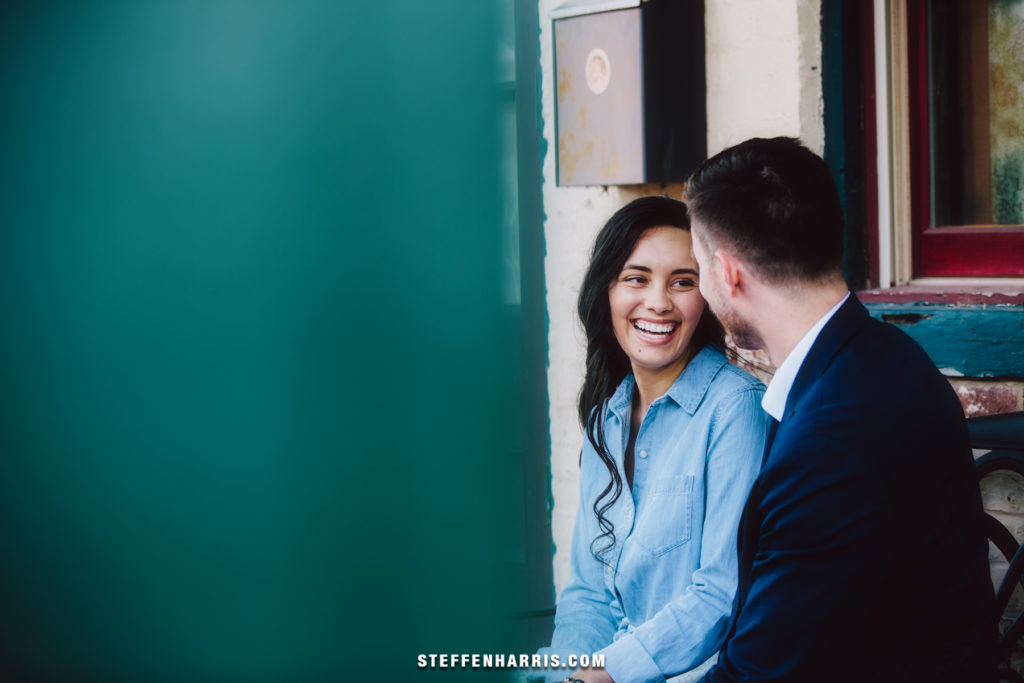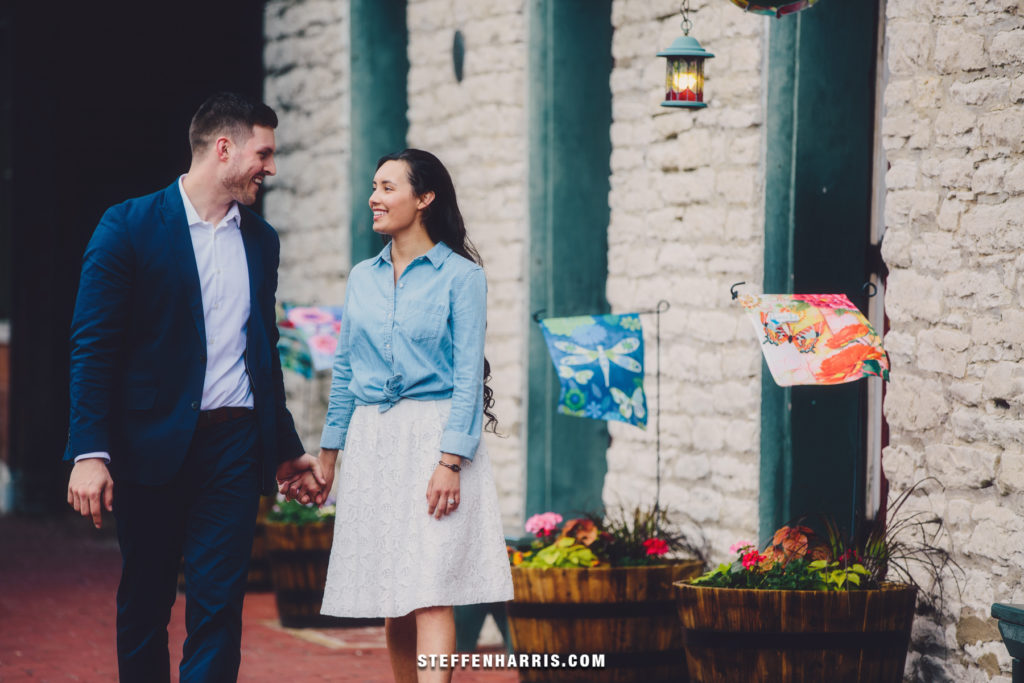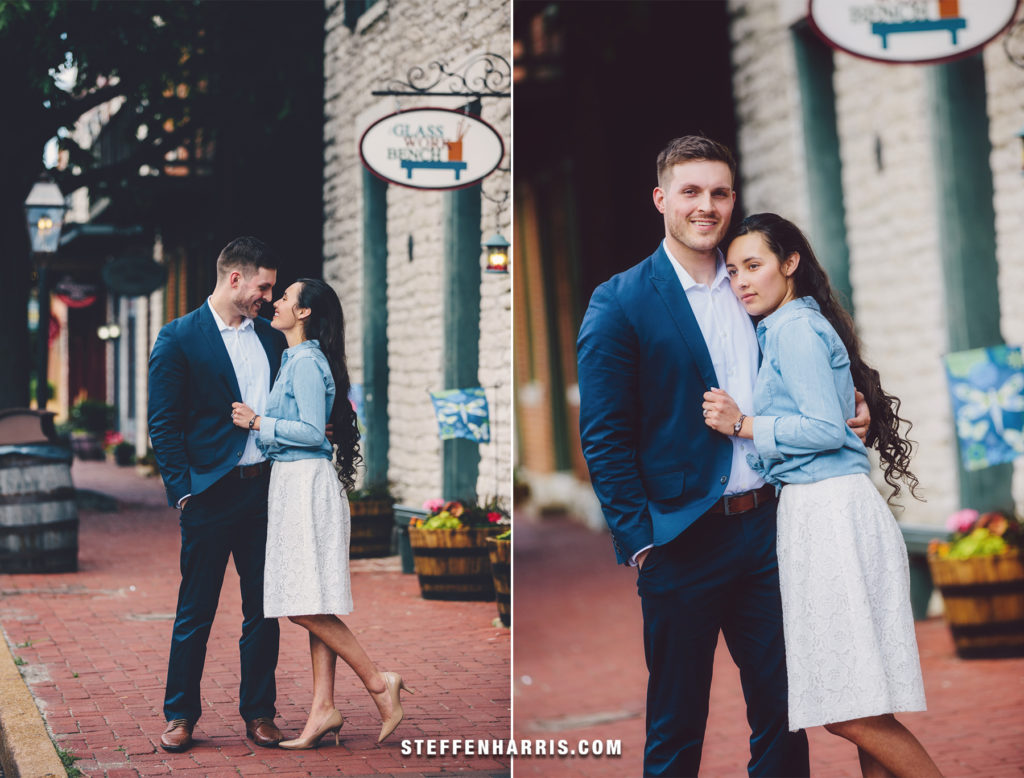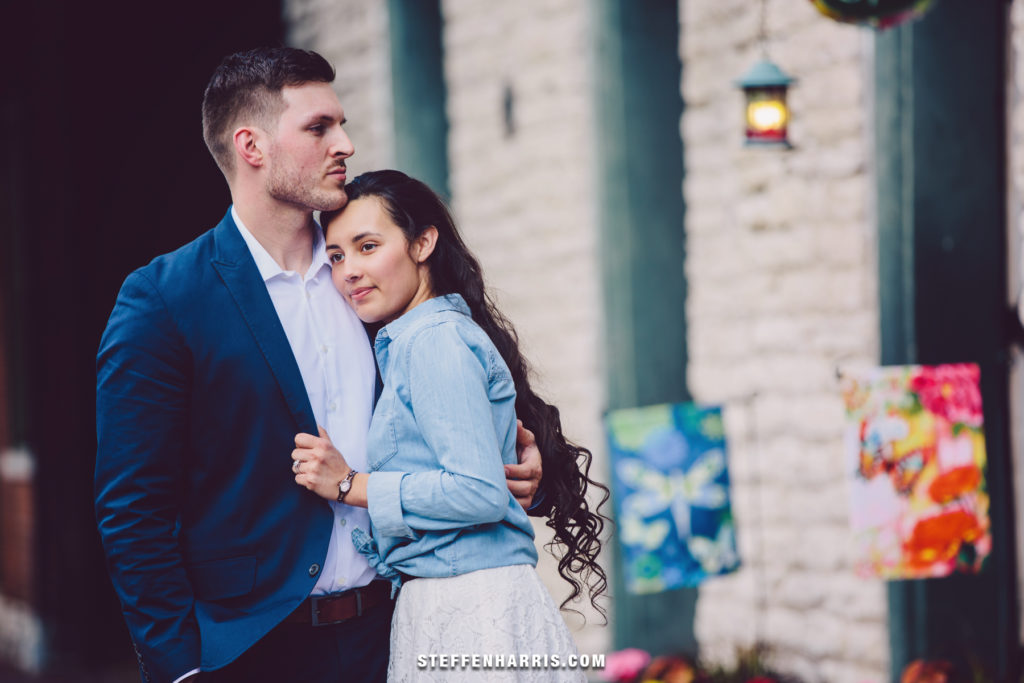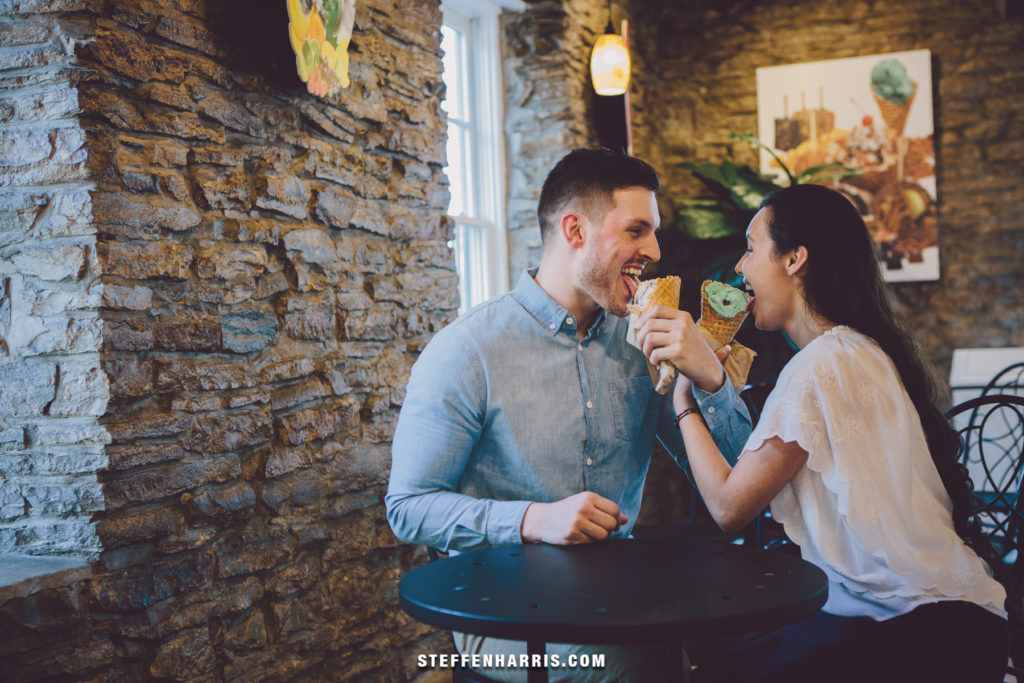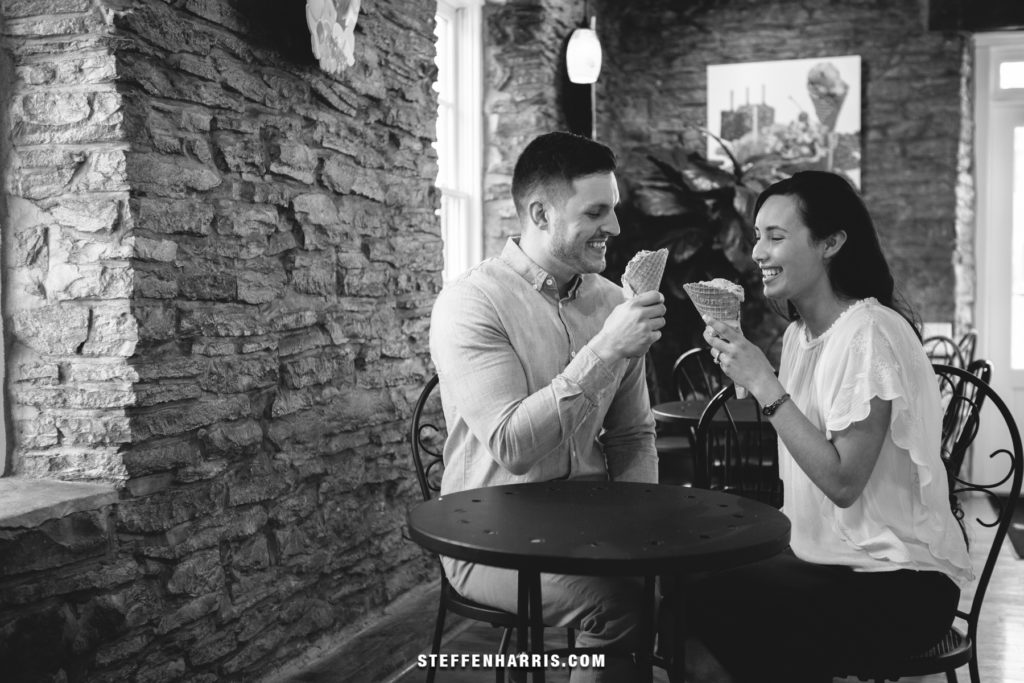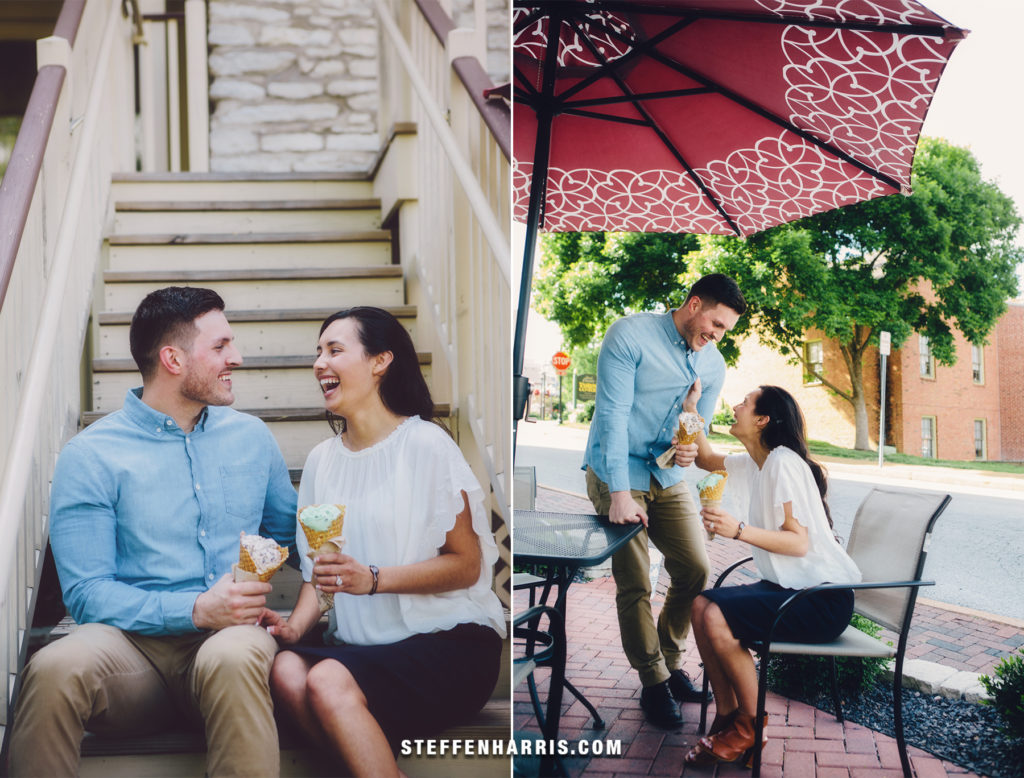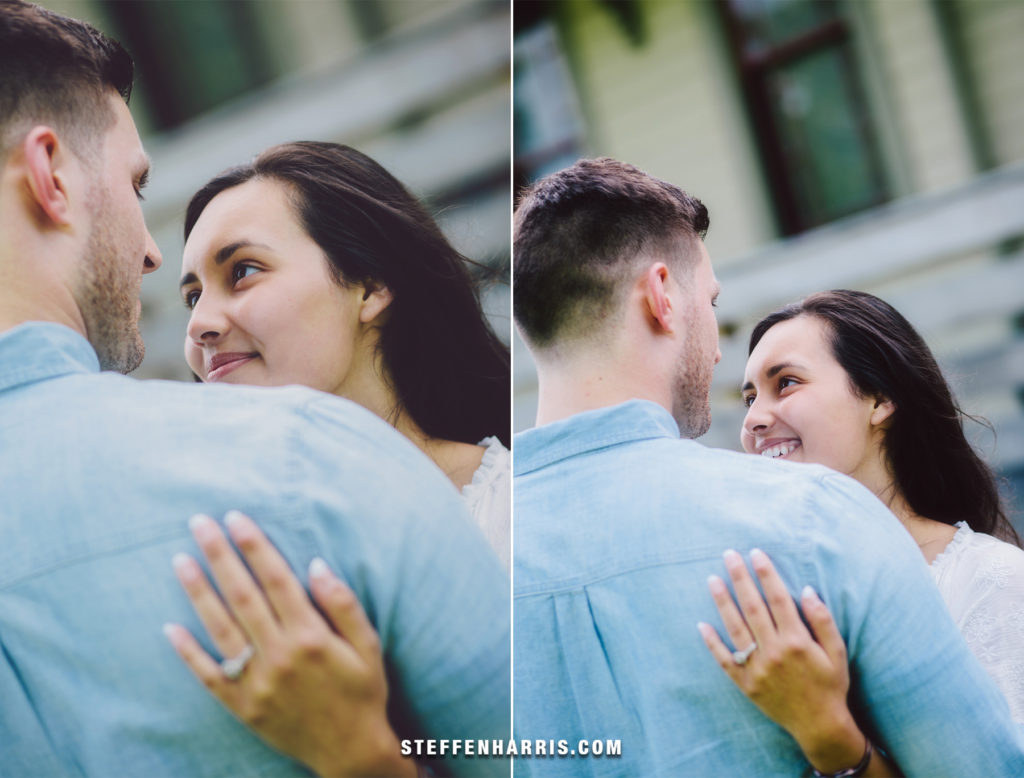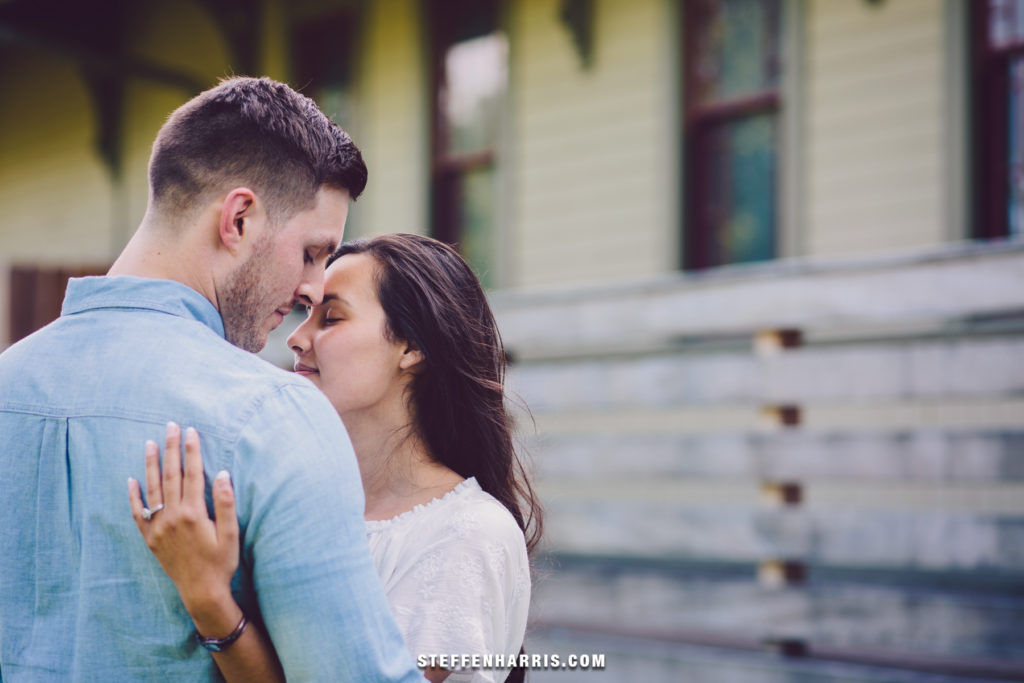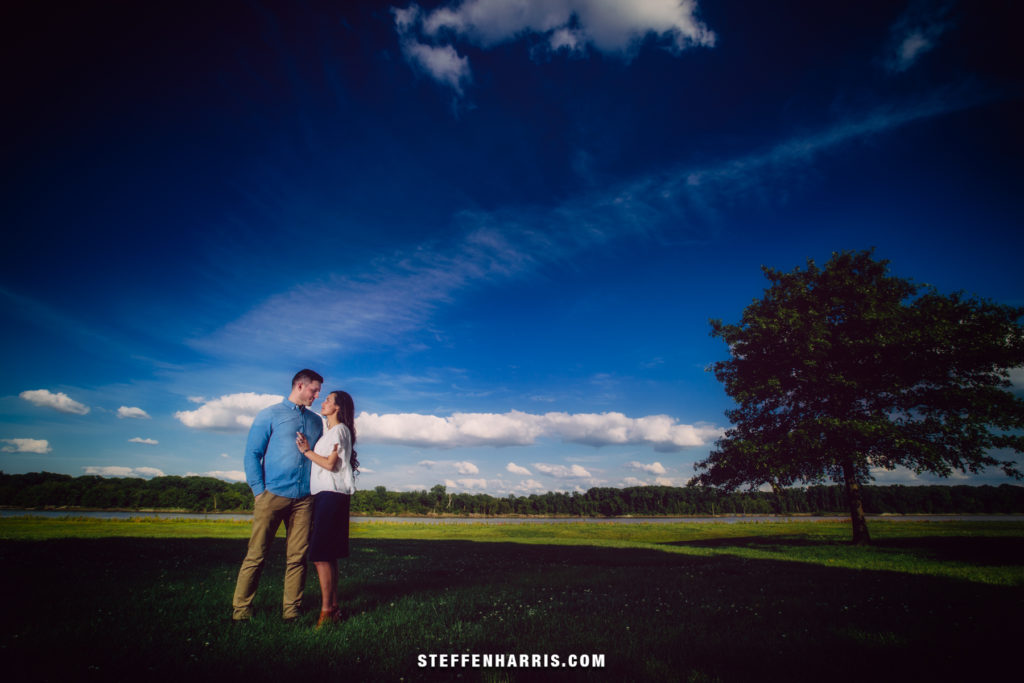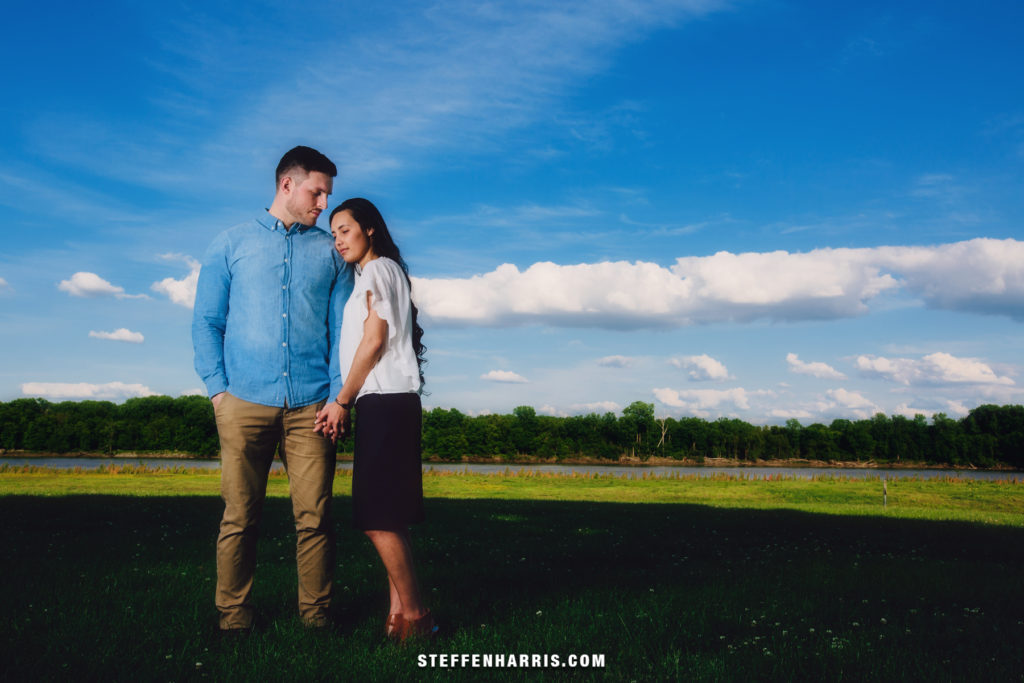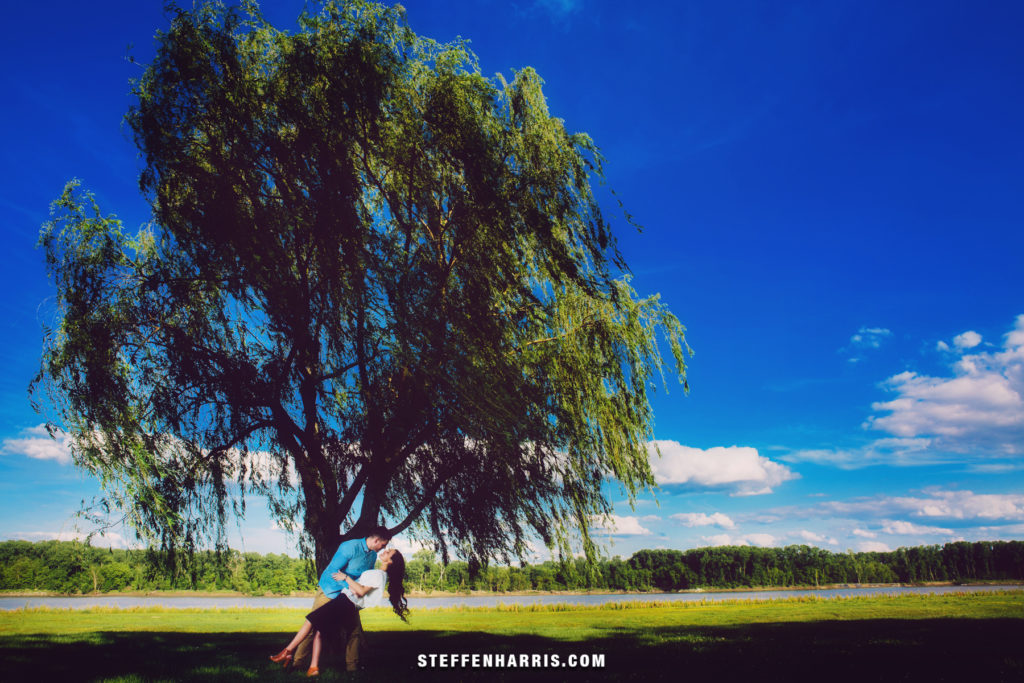 Comments
comments