Today's guest post comes from Tanya at Design Pro. I've known her for a handful of years now and one thing has remained the same over those handful of years; her quality of work. It's seriously amazing. The designs are unique and fitting for each wedding she does. Every year at the bridal expos that I go to that she is a part of, her booth is always one of the best designed booths at the show. She's such a fun and caring person too. I know a few graphic designers that offer printed wedding materials and the quality and service that Tanya offers is unmatched!
Invitation Options and Pricing Explained
One of the most common questions I get asked is "How much do invitations cost?" That is such a hard question to answer because costs vary so much depending on your wants and needs. That is like asking a builder upfront how much a house will cost. First he would need to know things like the size, layout, materials, etc. The same goes for invitations. In order to provide accurate pricing, we need to get to know you better and find out your wants and needs. We would need to know things like:
Full Color vs. Black & White Printing
Most clients choose full color printing unless a black and white color scheme is being used for the wedding. A common question I get asked is "Does it cost more to add multiple colors or a photo?" The answer is no. Once you add color, you can add as much as you want for no extra charge.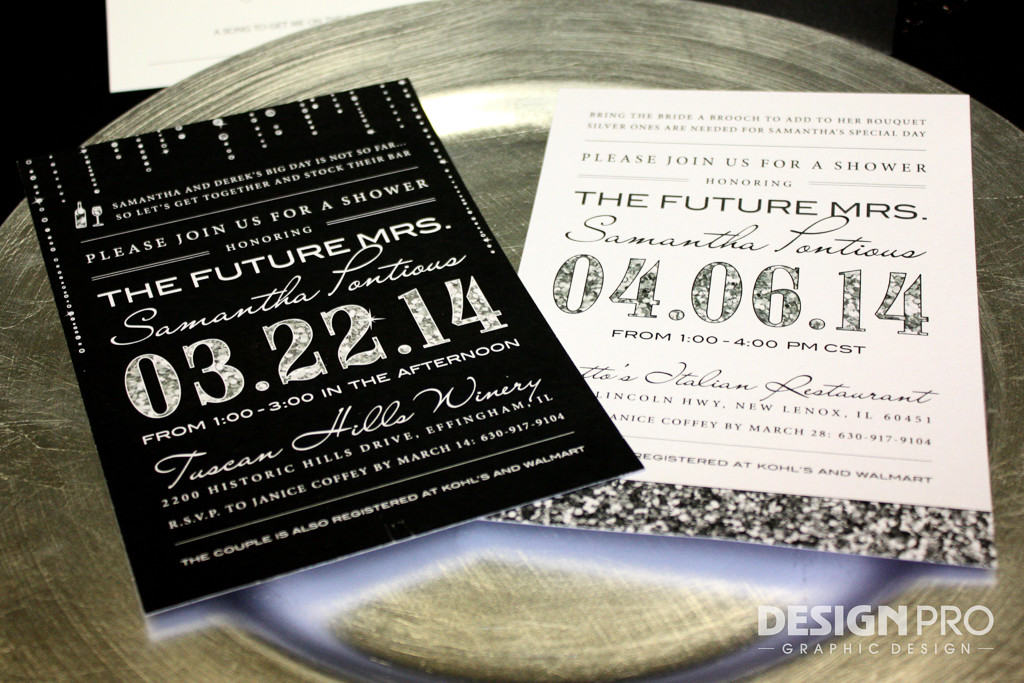 Single-Sided vs. Double-Sided Printing
One way to bring the cost down is to use double-sided printing for your wedding invitations. This eliminates the need to add multiple enclosure cards with your wedding details (such as directions, accommodations, reception, etc.). All of those details can be added to the back of your invitation in a stylish way that saves you money.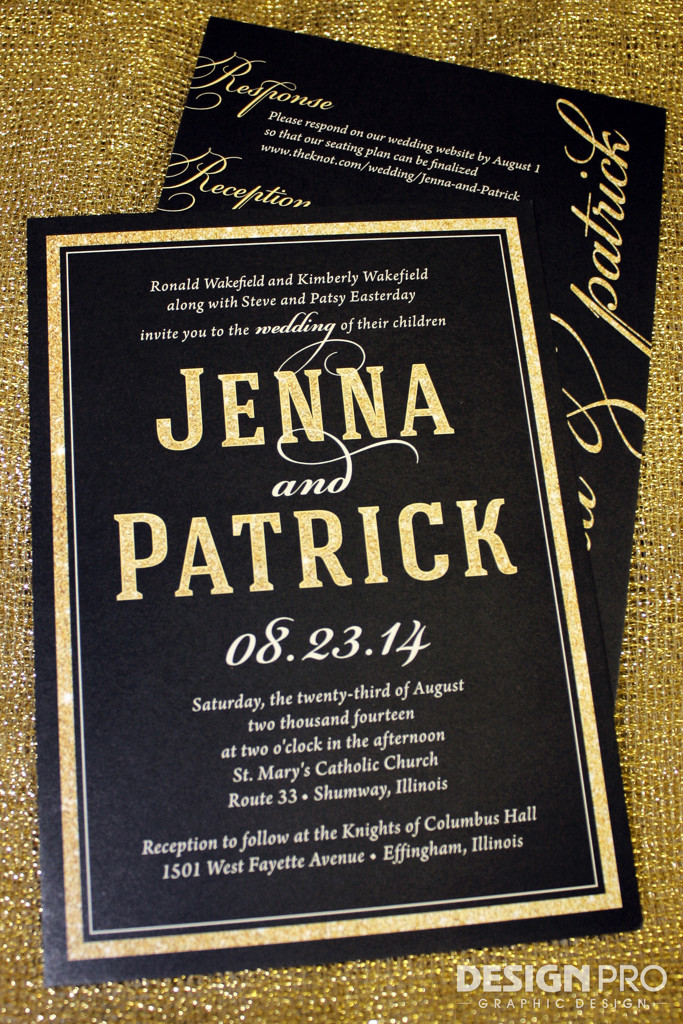 Type of Paper
The standard paper we use for invitations is 120 lb. uncoated or coated white. We also offer 100 lb. uncoated ivory for no additional charge. You can upgrade to one of our many other paper options such as felt weave, linen, metallic shimmer, or brown kraft.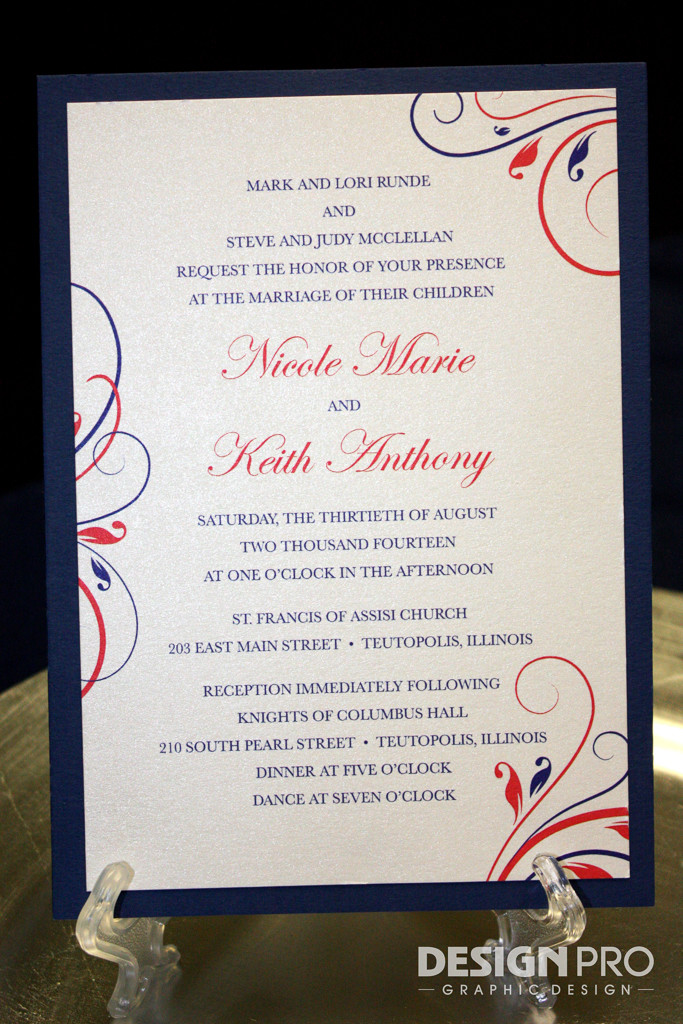 Style of Invitation Desired
The most common style is the traditional 5×7 invitation with RSVP card and envelope. However, sometimes there is a need for extra cards with additional information. That is when I recommend a belly band or a pocket-fold to keep everything organized. We also offer seal-n-send invitations, which fold up to create their own envelope.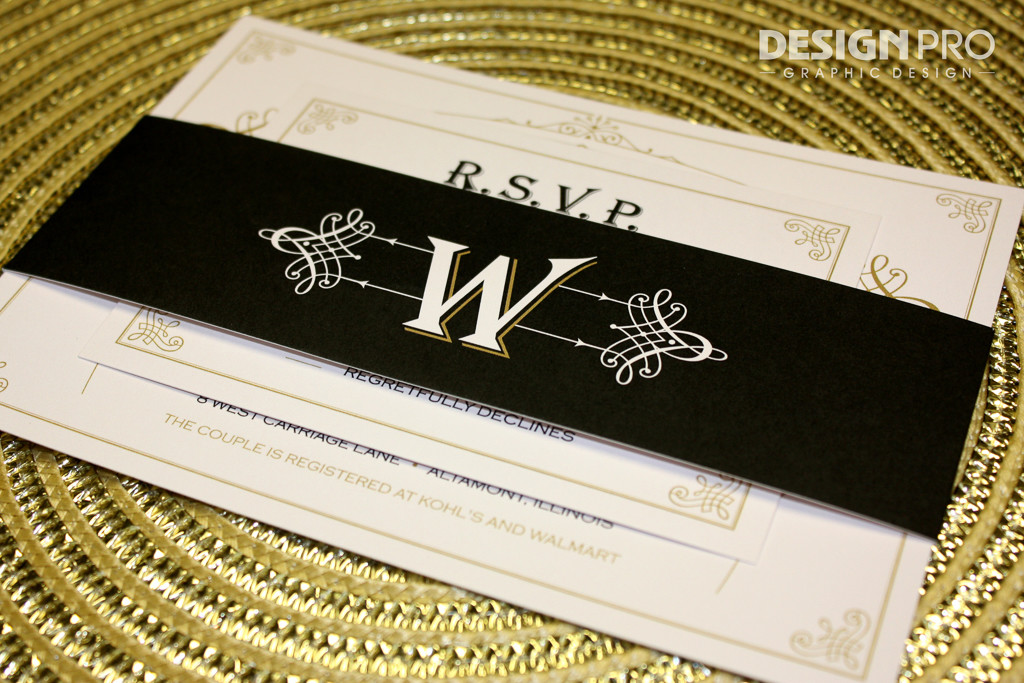 Total Number of Pieces
You can add additional enclosure cards to your invitation order such as RSVP, directions, accommodations, reception, and registry. To bring the cost down, you can add double-sided printing to lessen the total number of cards needed (for example, print the directions on one side and the accommodations on the other side instead of ordering two separate single-sided cards).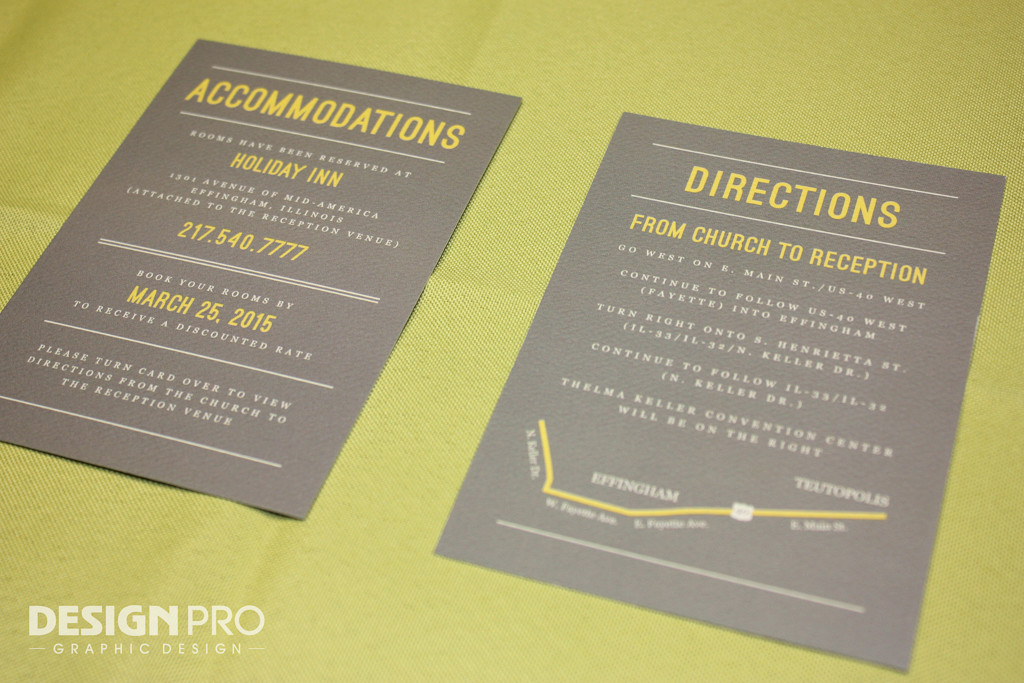 Style of Envelope
All invitation orders come with either matte white or ivory square-flap envelopes to match your invitation paper. However, you can upgrade to colored, textured, metallic shimmer, wood grain, or lined envelopes. We also offer inner/outer envelopes and Euro-flaps.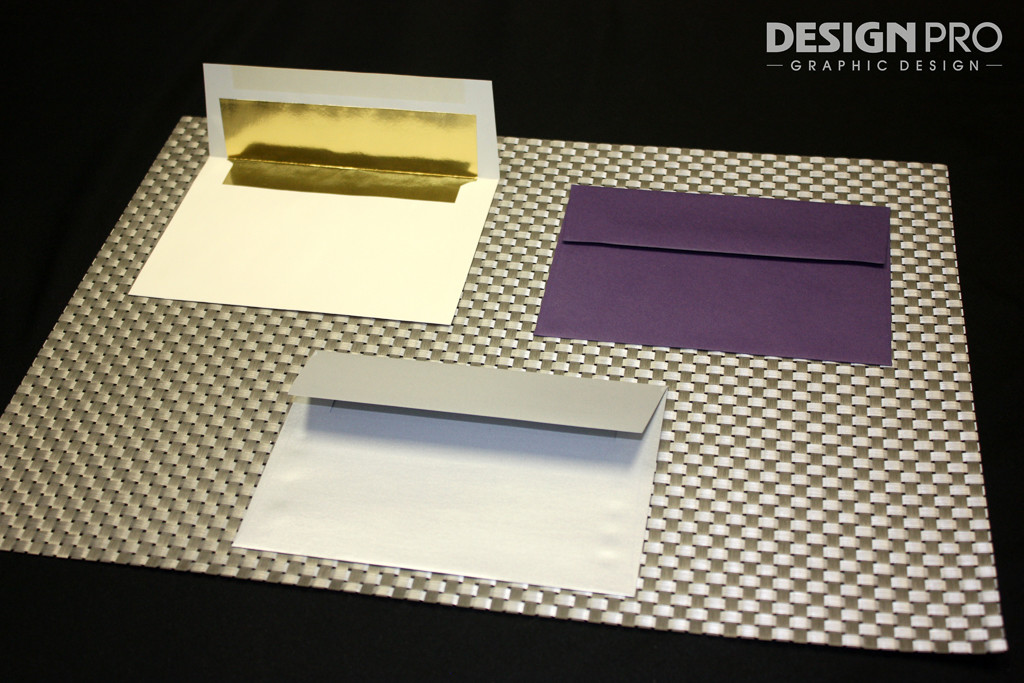 Finishing
All invitations come with straight edges forming the rectangular 5×7. If you want a more custom look, you can add rounded corners or have a unique shape using our die cutting services.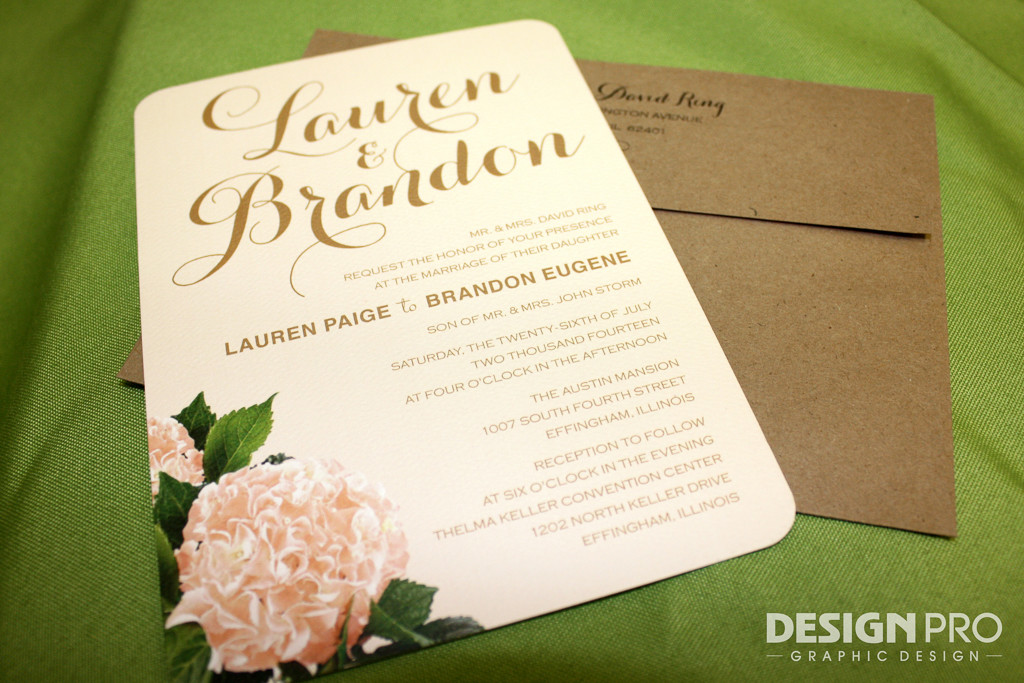 Quantity Needed
The number of invitations needed plays a big role in determining your price. In printing, the more you order, the less they are per piece. The per piece pricing for 50 invitations will vary from the pricing for 250 invitations. Remember, you will send one invitation per household, not one per guest. Keep that in mind when calculating the number of invitations needed. We realize this is a lot of information and it may be confusing. We would love to meet with you to discuss your needs in person. Our consultations and quotes are completely free with no obligation. Simply call or email to set up your appointment.
Design Pro
Tanya Pedersen
Owner and Graphic Designer
1901 S. 4th St., Ste. 25
Effingham, IL 62401
217-342-3946
tanya@designpro1.com
www.designpro1.com
Comments
comments