I think after I turned 17, birthdays really weren't anything crazy for me. They were just another day. In fact, ever since I was 18, I've done some kind of work on my birthday. After starting with photography, I would try and book a wedding on my birthday (or at least the weekend right around that date). This birthday, though, is a little different. While I'm not throwing a party or anything of that nature on the day of, it's a birthday in which I enter into a new decade of life. It's not like I've done this before, I left my teens to go into my 20s but since I was still in college, it didn't really feel much different. This one does. I've heard it said before that your 20s are a time of figuring out who you are and what you want to do with life. I think a lot of times with graduating high school and/or college we feel this tremendous pressure to find a job, make it a career and that's that. Unfortunately it rarely works out this way. We bounce around from job to job, yet almost feeling bad for doing so because we feel that with each passing year, retirement is moving further and further away. With turning 30, a kid on the way, and finally feeling like I'm finding my ways in business I thought it would be fun to look back on my 20s at a couple highlights of life. Trust me, this is not a post where I want to be like "look at me and my accomplishments." It's not that at all, because with the exception of getting married and being able to help support our home, I don't feel like I've accomplished much. Rather I hope this post is found to be encouraging for others who may be in their 20s wondering if there's more to life, or if they are going to find their ways in their career.
Starting with 10 years ago… holy crap! That's crazy to think I was turning 20 ten years ago!! Time goes by so fast! Ten years ago, I was entering my second year of college. I had transferred to a community college where I was pursuing a graphic design degree. At the time, all I knew is that I loved taking pictures and I liked photoshop. I figured this kind of fell into graphic design. Other than photography, I had no idea what I wanted to do with life (a little secret, I still don't know what I'd do for work if I wasn't doing photography!). A year later I would meet Natasha and we started dating. I also got a job at Rural King Supply as a marketing coordinator. So, I was doing something within graphic design. It was okay, but the design process was very micromanaged and it really wasn't something I enjoyed doing. I quit and started working for my dad in sales. At this time Natasha and I were planning our wedding. We got married January 2009. Full time job and married at 22, I felt like I had things figured out. It was at this time that my passion for photography started to boil again.
Through 2009 I pursued wedding photography. My first two weddings were friends from high school. I'm so thankful that they gave me the opportunity to photograph their wedding days because without them, chances are I wouldn't have booked the number of weddings I did that next year. During this year, we built a house in Altamont. Looking back, I can't believe we were able to do it, because Natasha was still in school, not working, and with what I made, our budget was pretty tight, but we made it work. After four weddings and trying to juggle photography and sales, 2010 came and I needed to make a decision, pursue photography or sales? In April 2010, I decided to quit sales and pursue photography. The house was risk #1. Risk #2 was saying goodbye to steady pay pursuing photography while Natasha was finishing up school to become a nurse. Looking back, I can't believe we did this either, however while there have been times where it's been tight or we didn't know how we'd make it work, Natasha has been a support that one could only dream of. She's pushed me and encouraged me so much and I have no doubt that if it wasn't for her support that we wouldn't be doing this today.
In 2012, we really starting upping our work ethic with photography. I booked 20 weddings this year and I knew this would be a year of growth, but also challenges. I had not had a year like this prior, so I started working on customer service and turnaround time for weddings. I slacked a little bit this year on both of these because of the increase in work. I did okay, but it was becoming so much to handle by myself, from emails, shooting, editing, follow ups, delivery, bookkeeping, etc. It was a lot. I feel that because of this, the next year, we did not do as well. We had 15 weddings. This was the year that Natasha started second shooting with me. One photographer at weddings can work, but a second really helps, and today I would be so out of sync shooting a wedding by myself. This helped not only with shooting, but also with customer service and helping me stay on top of things a little better since she was helping a little bit here and there behind the scenes too.
However, even with extra help, I started to lose my way as a business owner. Our quality of work was still to the best of our ability and our turnaround time was great, but we had no marketing plan whatsoever. With the exception of a bridal show, we didn't do anything else to reach out to couples. We didn't work closer with our previous couples to help with word of mouth. This was totally my fault. So with a slow year we decided I had the time to add on a full time job as well. In October 2013 I took a full time job at Patterson Companies in customer support. While the work had nothing to do with photography it definitely helped me learn a few things in regards to customer service. Over the next 1.5 years I would work hear, again trying to juggle photography and a full-time job. Side note, this is VERY difficult to do! Then July 2014, we decided to move to Dallas, TX for Natasha to attend Bible School at CFNI, however, our house needed to sell first. This was risk #3. We would be moving to a new city, hoping for work to come as we would be in the city, but we would have to completely change our marketing plan since we were a nobody down there. We started to sell everything because we would be going from a 1500+ sq ft house to a 600 sq ft apartment. We sold A LOT!! Unfortunately, our house didn't sell. In that time though, Natasha told her work place that she was going to be leaving and since they filled her spot, she needed to find another job. Eventually her job would lead her to going down to part-time work because she was going to be doing more with photography, risk #4!
After some time we would decide that I would go back to full-time photography, risk #5. This was all in 2015, just a little over a year ago. So I'm back to full-time photography and Natasha is only working part-time, however we have our ducks in a row now. We started using a new practice management software to help stay on top of things on the business end and we also started a detailed marketing plan to help ensure we were putting our name out as often as possible. With that said, Natasha was becoming a bigger part of the business. She also started helping with the editing side of things. This helped lighten the load off my back to help allow me to shoot more often. During this year we were able to pay off our debt and go on a vacation. While we had taking small vacations here and there and with family, with the exception of our honeymoon, we had not gone on a big one since we got married in 2009. This was a fantastic time to help grow with one another and get refreshed. We would come back to wrap up the wedding season. Work on our business plan and marketing plan even more for 2016.
This year came and we had 22 weddings booked! Our busiest year to date. On top of that we would be traveling for sessions more (Dallas, St. Louis, Chicago, etc). We started doing more with families and seniors, and as of this summer we added baby photography. Remember above I said we had no way of following up with previous couples to stay as their photographer? With baby photography, it's exciting to see couples again and watch their family grow!! I love that we are able to do this now. Natasha has become even bigger in the business as she is the one that will be heading up this part of photography! In years past, I always kind of hoped this would happen, she does fantastic work and watching her at two sessions already without even advertising it yet, I know she'll do great! This year, we also found out that we have junior photographer on the way! That means a baby on the way, just in case you didn't pick up on that! haha Looking to 2017, risk #6 is in the works, but I have to keep it on the DL right now. 😉
With all that said, I know this is a pretty long post, no matter the stage of life you are in, don't be afraid to take risks. I highlighted the risks in this post because in each of these occasions, it was tough! Sometimes we made the risk quickly, sometimes we thought about it quite a bit, but in each of these situations, we knew if we were going to grow in anyway, whether it was for business, personally or spiritually, these risks needed to happen. Don't get me wrong, they were definitely calculated as much as we could. Ultimately though, a Bible verse that we very much lived by was Matthew 16:25 26 25 "Therefore I say to you, do not worry about your life, what you will eat or what you will drink; nor about your body, what you will put on. Is not life more than food and the body more than clothing? 26 Look at the birds of the air, for they neither sow nor reap nor gather into barns; yet your heavenly Father feeds them. Are you not of more value than they? Whether you are in your 20s or even your 50s and over. You only get one chance at life. If you are passionate about something, chase it. In college we are guided in a way that we need to get the 9-5 job, very rarely were we shown that there are so many more opportunities available. It was in college that my passion for photography started to dwindle. Everything we learned and the way we learned it, it made it seem that if I was going to be a professional photographer, the chances would be very slim of that happening. I feel so fortunate and blessed to have a wife, a family and close friends that have encouraged me in my endeavor. This would be my other bit of advice. Surround yourself with people who will lift you up, encourage you, and push you to be better. The law of averages! You are the average of the five people you associate with the most. I thank God for this passion that he has put in me and the people he has surrounded me with. Because of His guidance and direction, we have been able to navigate this crazy road of life. I wouldn't change it for the world either. There have been tough times, but the last decade has been awesome. 
Lastly, what they say is true. In your 20s you find who you are and what you want to do with life, and in your 30s you may have found your career and can start pursuing that. I seriously feel like that's where I am today. I know what I want to do with life. I'm pursuing it, and on top of it, I'm adding fatherhood to that! That still feels weird to say! I can't wait for the next decade to see what comes of it.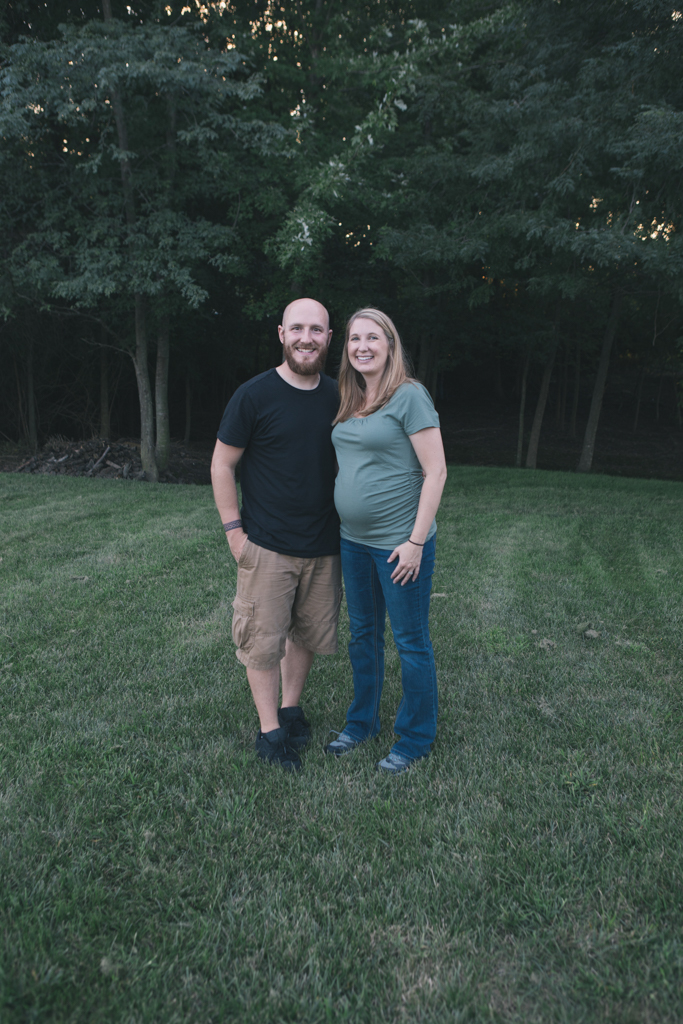 Comments
comments