If you read one of my previous blog posts about Amy and Jaron's engagement session, I talked about how insane the corn flies (aka sweat bees) have been this year. Michelle and Jeremy's wedding was no exception! In one picture, I had to edit out over 30 corn flies from Michelle's dress and Jeremy's tux. At that rate, it's going to take forever to edit those close up pictures where every little detail is seen. Totally worth it though, because those pesky little things make for some very distracting objects in pictures. Of course, now that I say this, I'm sure I brought attention to every pictures and there may be some that pick through each image looking for the one or two I missed, but hey, if someone wants to do it and point out any that I missed, I'd definitely be grateful for it!
We knew that this wedding day would be SO much fun. Not only did we love Michelle and Jeremy's engagement session downtown Chicago and getting to know them more, but on top of that, there were a few couples we've worked with either in the wedding party or there as a guest. I love getting to see other couples again, but it does bring a little bit of pressure (which I totally love) when they are a part of the wedding party. For example, Sarah was a bridesmaid for Michelle. Just a few weeks prior, Michelle was  a bridesmaid for Sarah. So the pressure was on because I like to do something different with every wedding. Of course, there are the go to poses, but ultimately, I never want to treat one wedding the same as another. On top of that, we were shooting video as well, it was great collaborating ideas that worked for video and for photo because when you shoot video, having the couple smiling at the camera doesn't work, having moving moments really helps the video, but it also helps create some new things for pictures too.
The wedding took place at St. Francis church in Teutopolis, IL. The wedding started off a little differently than most. I love when weddings have a little bit of laughter involved, because ultimately the day is a celebration. It's a very serious thing, of course, but it's exciting, and the message started with the priest gunning for my job by taking pictures of Michelle and Jeremy and the crowd form his viewpoint. He then continued to present them with a cubs flag, yet it tied into his message in a pretty cool way. Ultimately it brought a lot of laughter, and this made it pretty awesome for pictures. After the wedding, the celebration started with a bang… literally. All the guests were given confetti poppers. Now these aren't your typical poppers you see at the 4th of July that shoot out a few strings. No, these were tubes full of shinny confetti and a lot of them! There were a lot of guests and as soon as Michelle and Jeremy exited, it was an explosion of color. Again, making for some pretty amazing pictures.
After dealing with the corn flies for outdoor pictures, and a little humidity, it was time for the party to begin, and a party it was! The reception took place at the KC Hall in Teutopolis, IL with the decor being provided by Walnut Street Weddings. The catering was Joes Pizza and Pasta, I mean come on, does it get any better than this? The cherry on top came later when Pizza Man in Effingham, IL catered pizza to all the guests to refuel everyone. I was told the dance floor would be packed, and usually when we hear this, there are a lot of people on the dance floor, but it's rarely ever been "packed." This time, though, it was! I usually like to get in the middle of the dance floor and show up close with a wide angle lens. It makes for some pretty cool pictures and gets you in middle of the action. This reception, I could not do that. It was too packed, almost like sardines in a can packed! Complete Weddings kept the guests dancing and the dance floor packed. It was a great night with Michelle and Jeremy and I'm thrilled and extremely honored we were allowed to be part of it.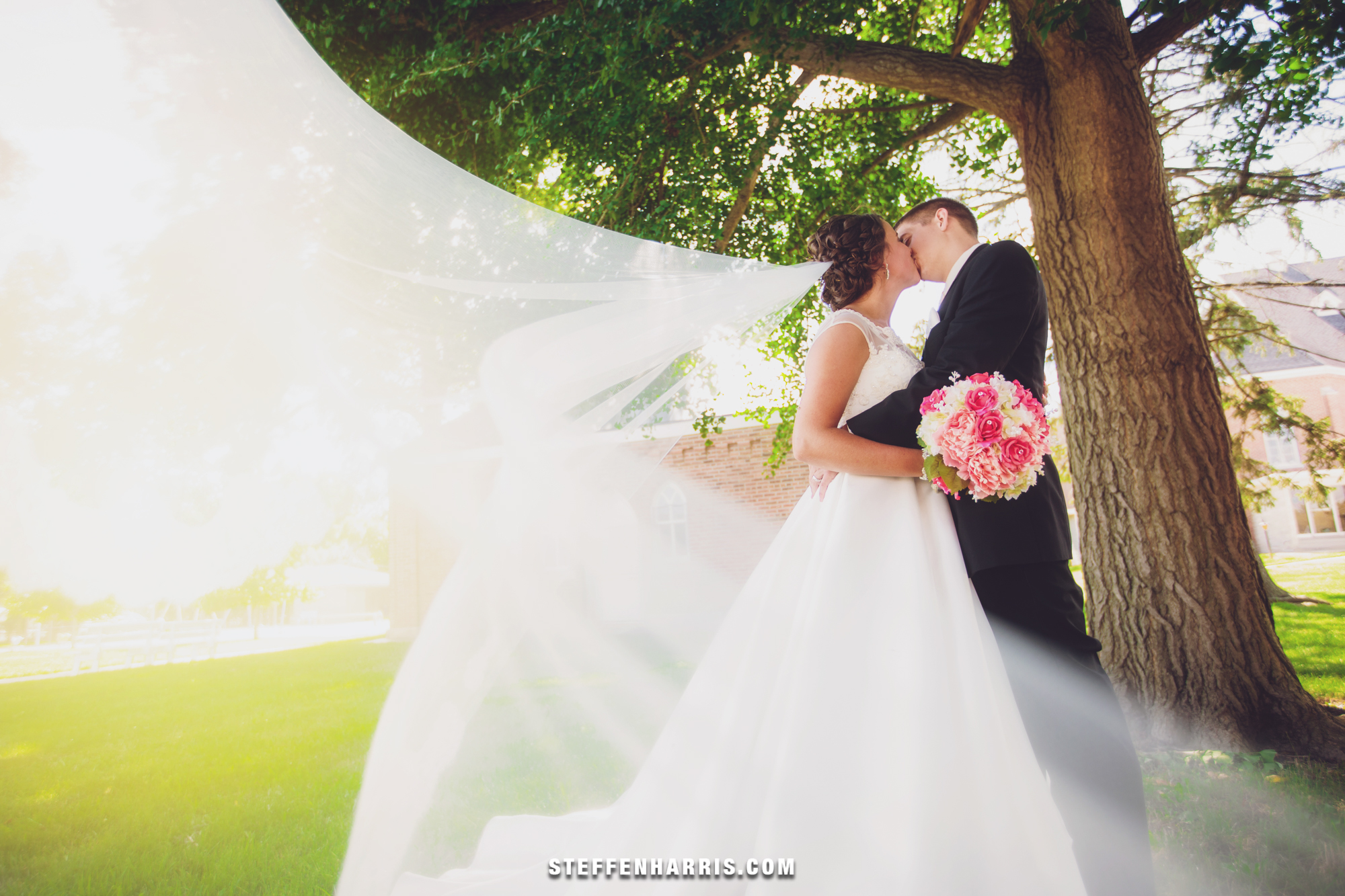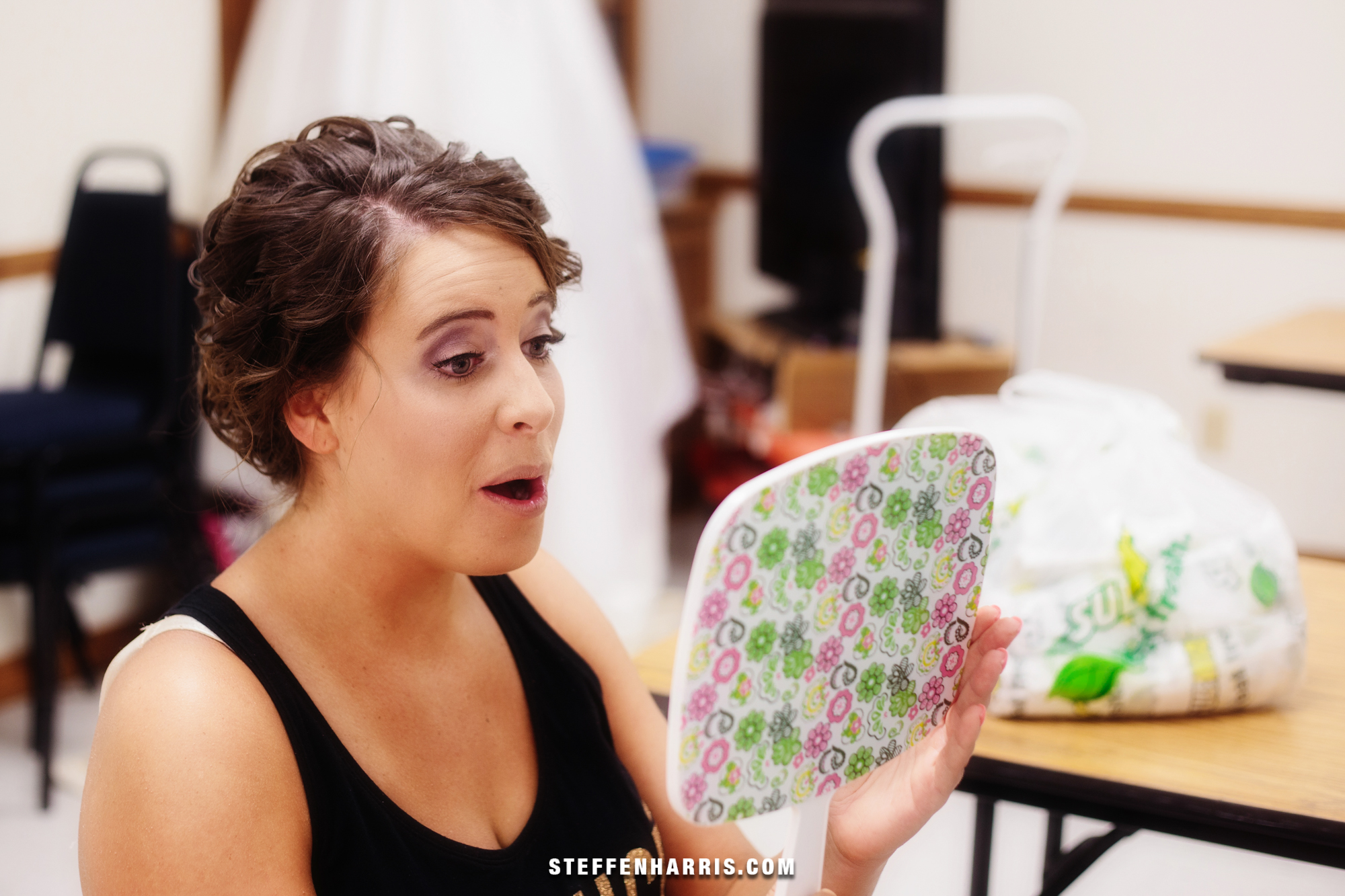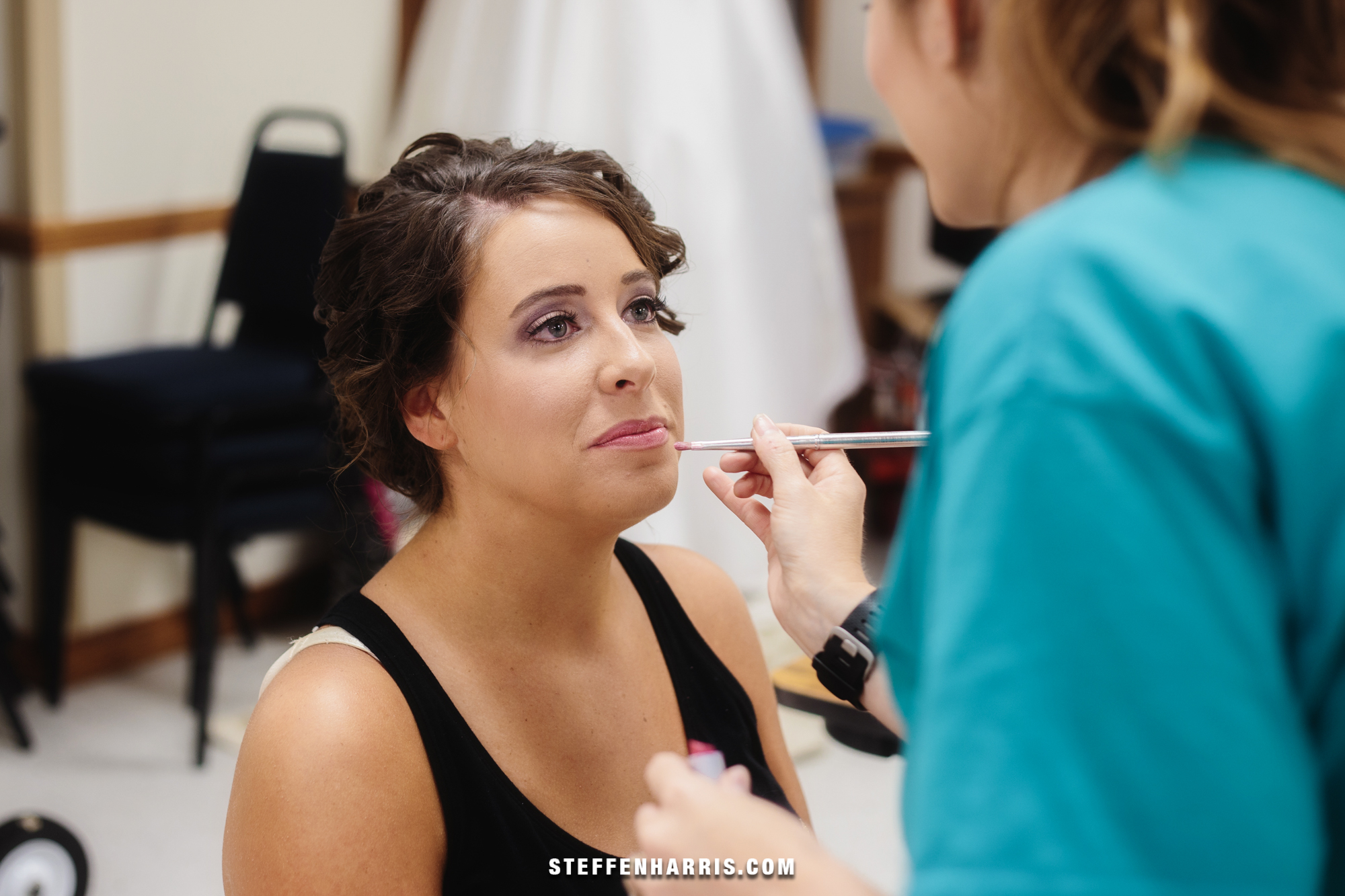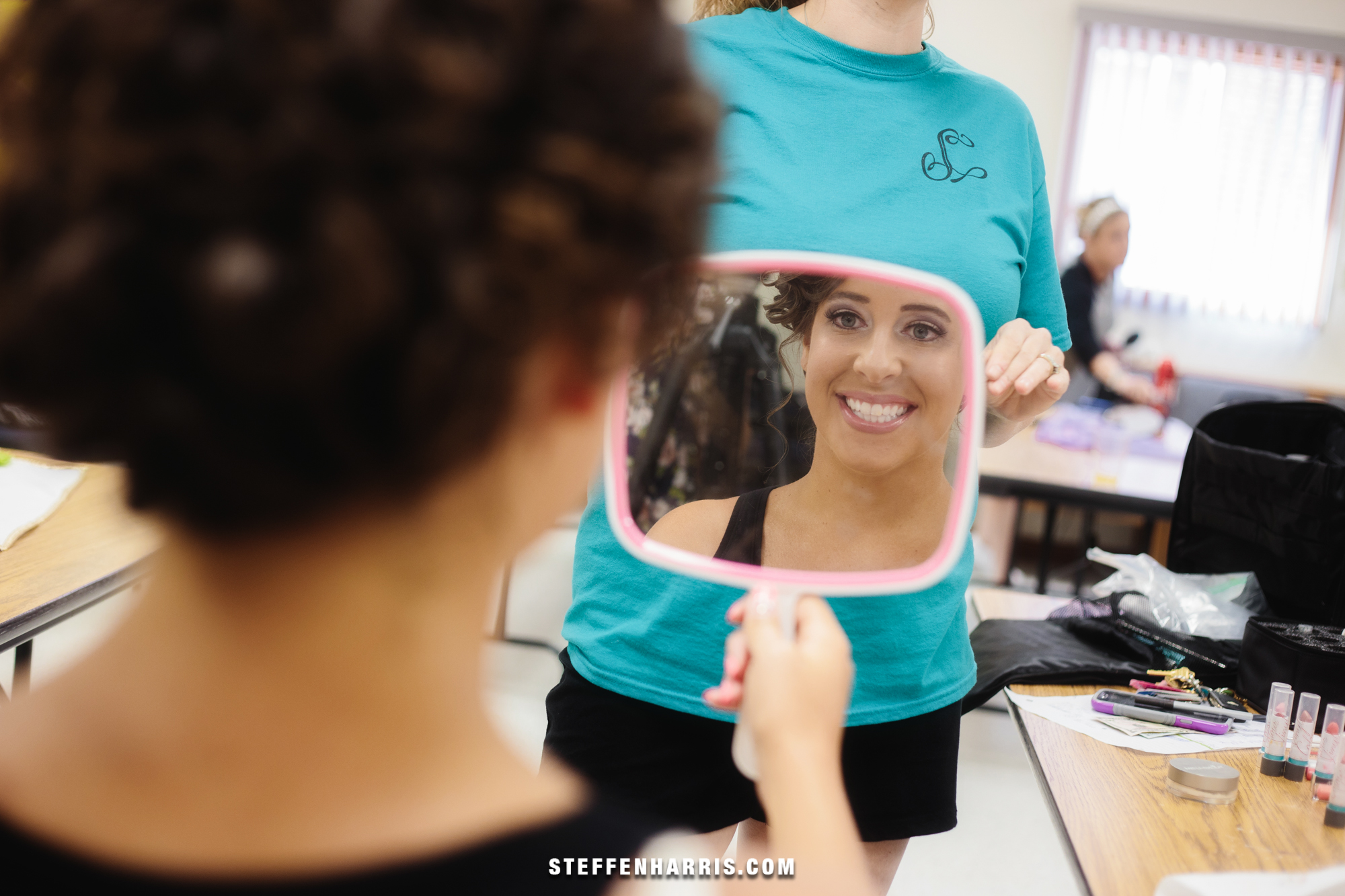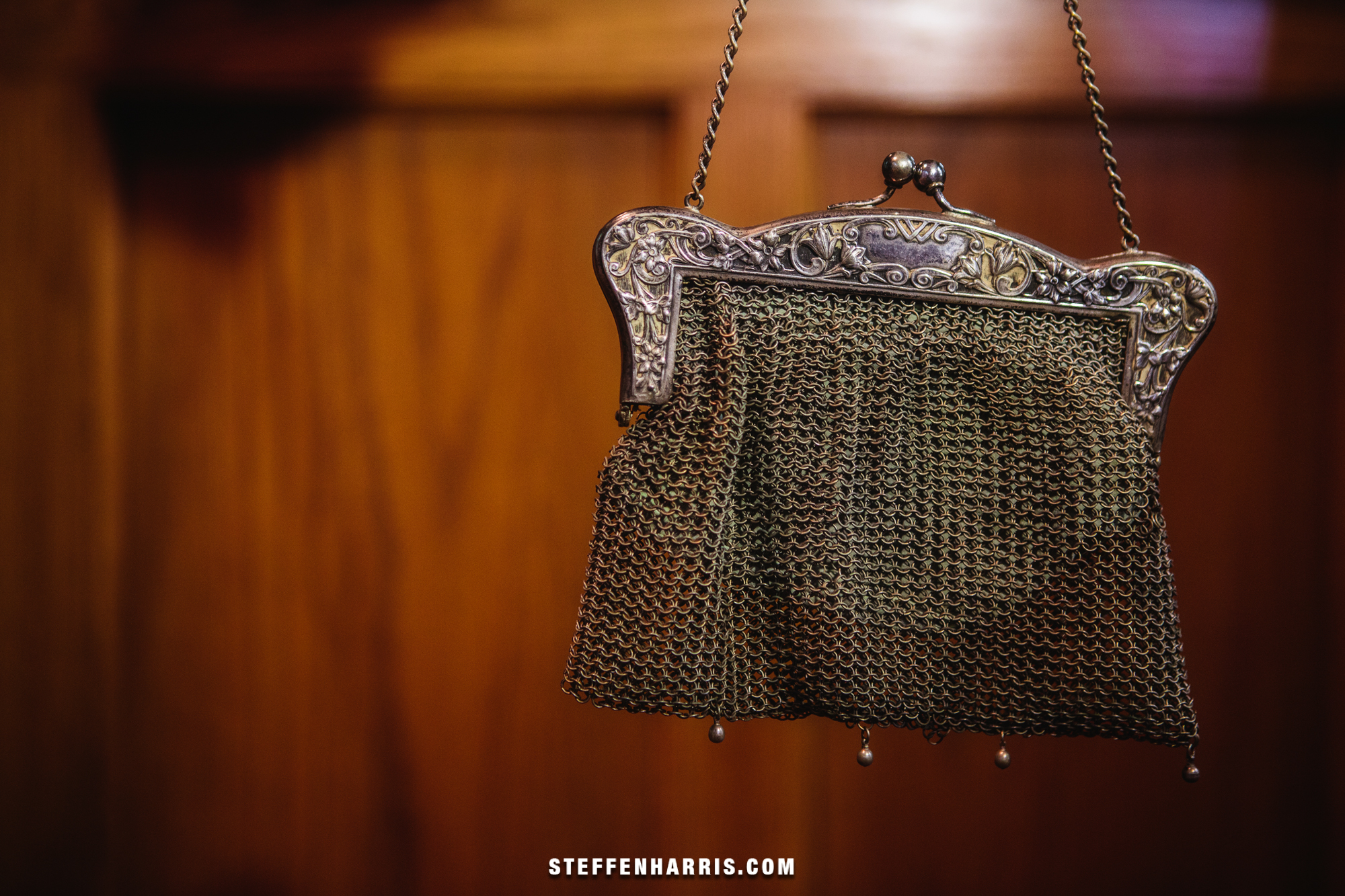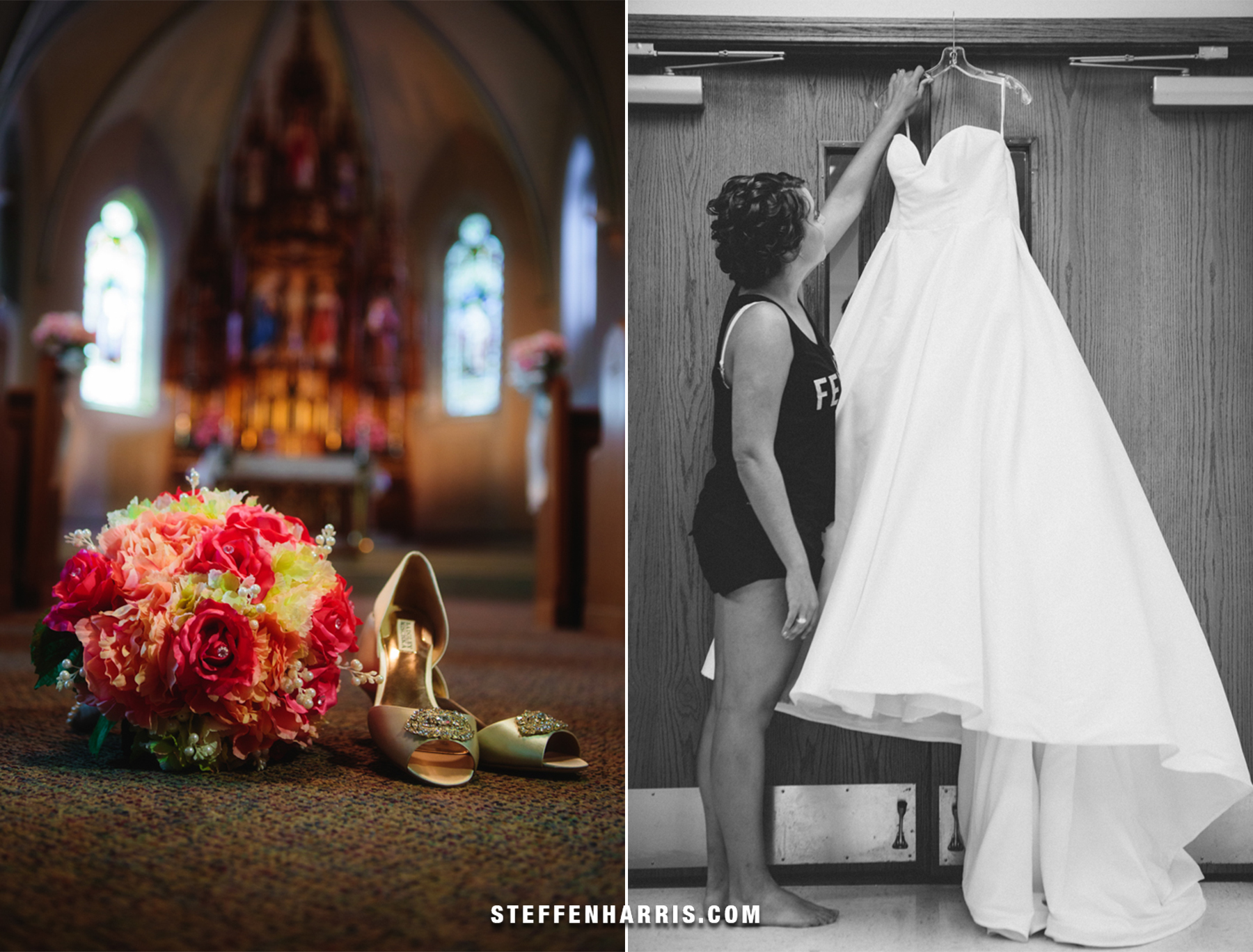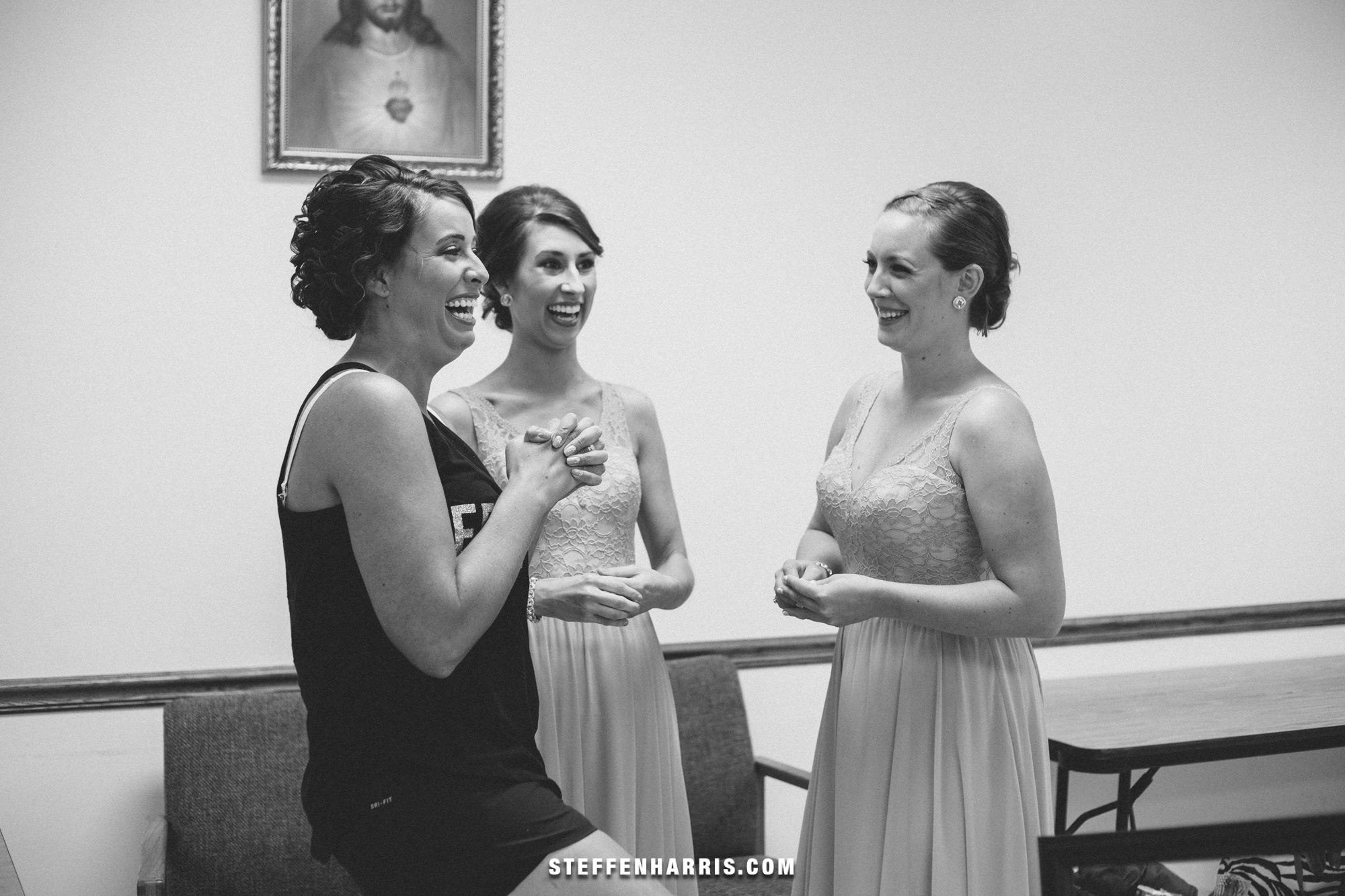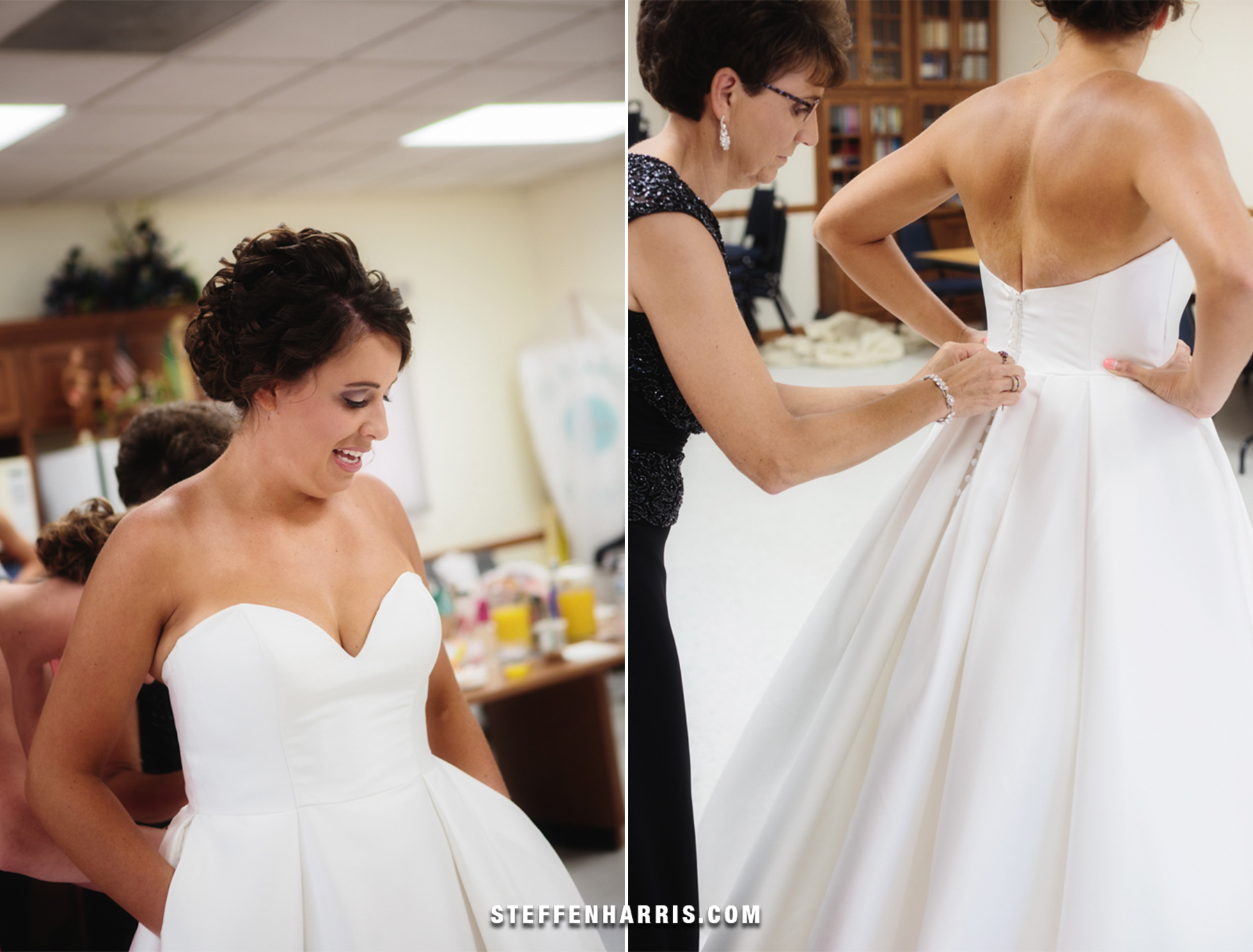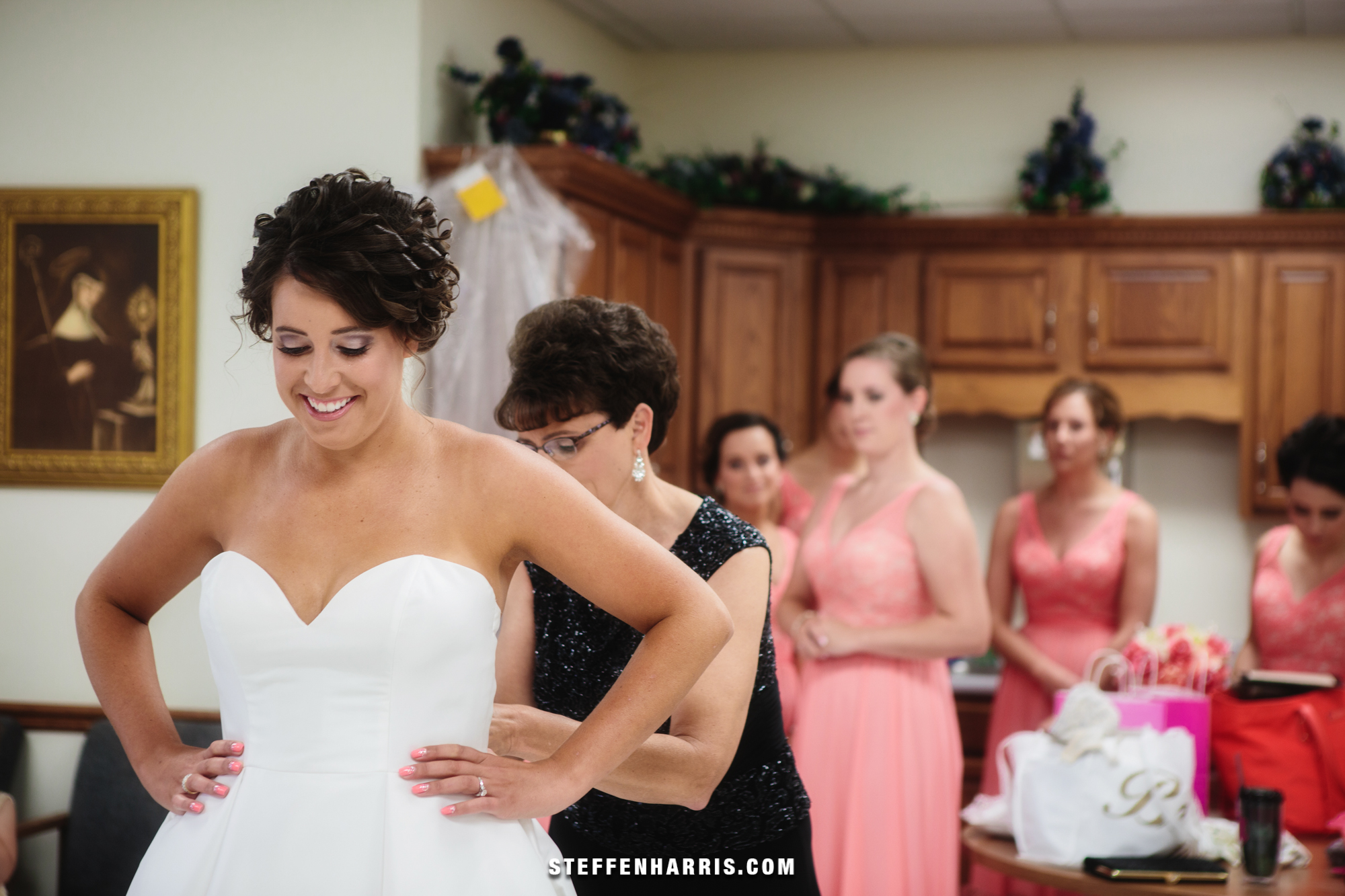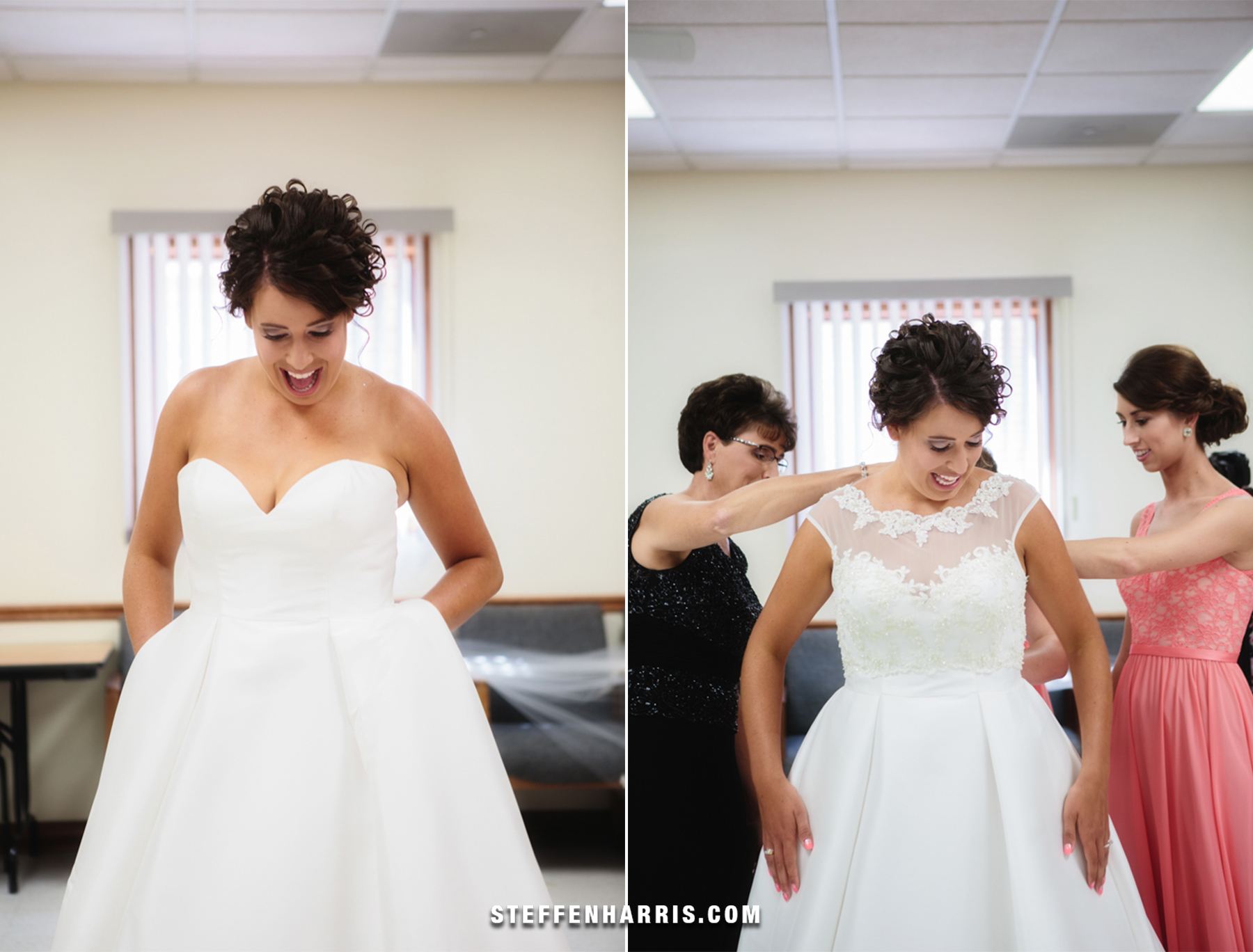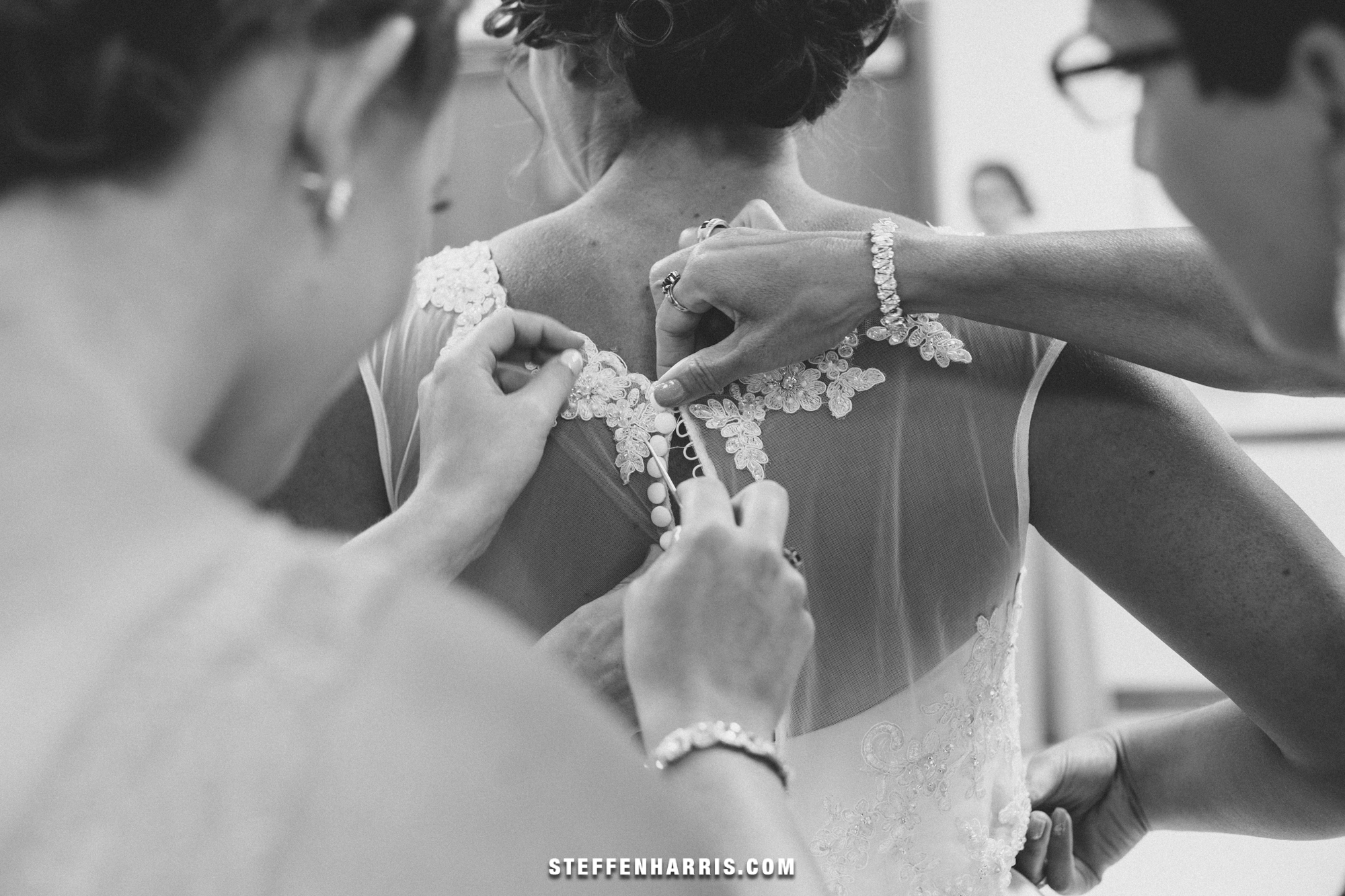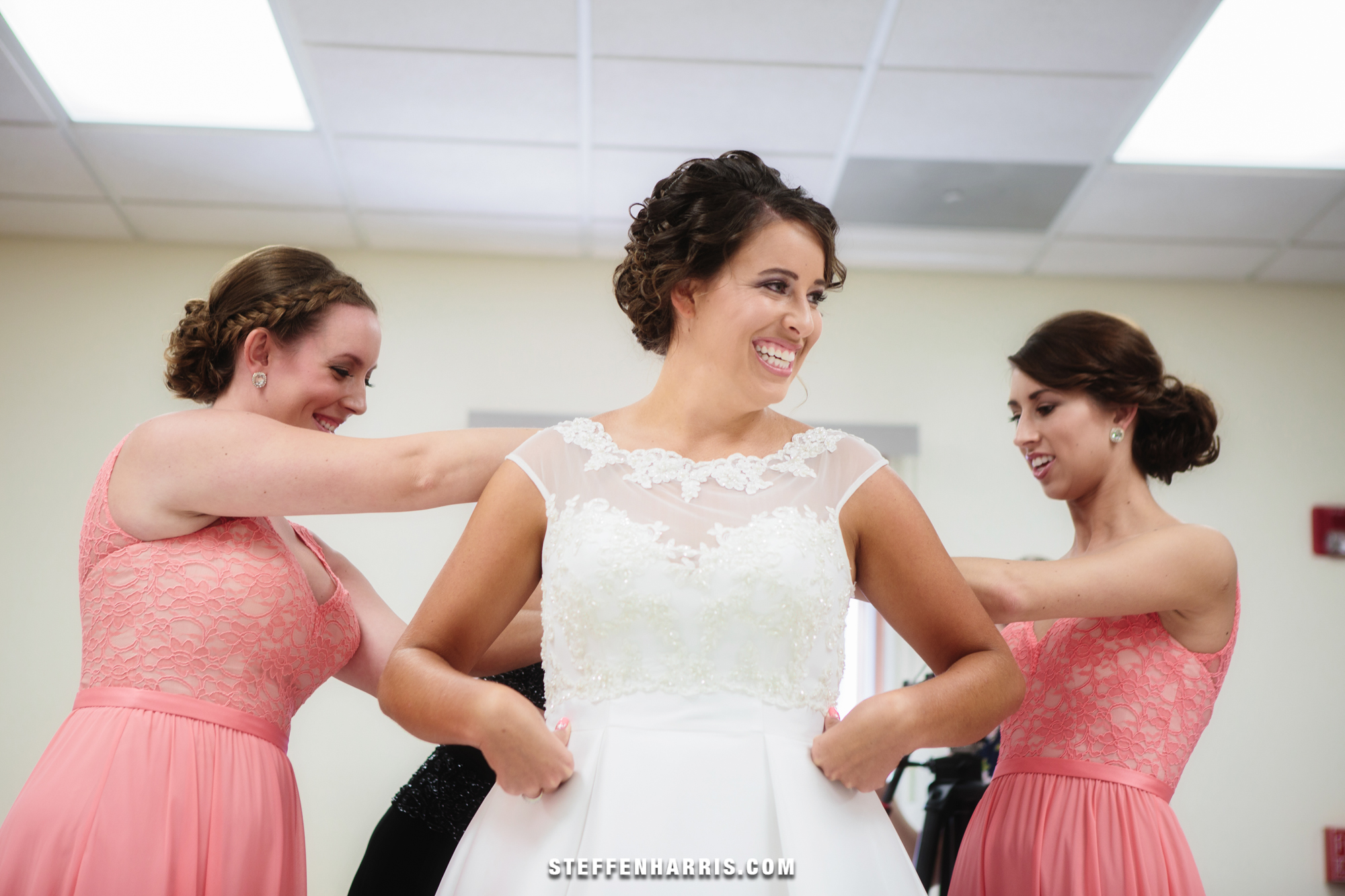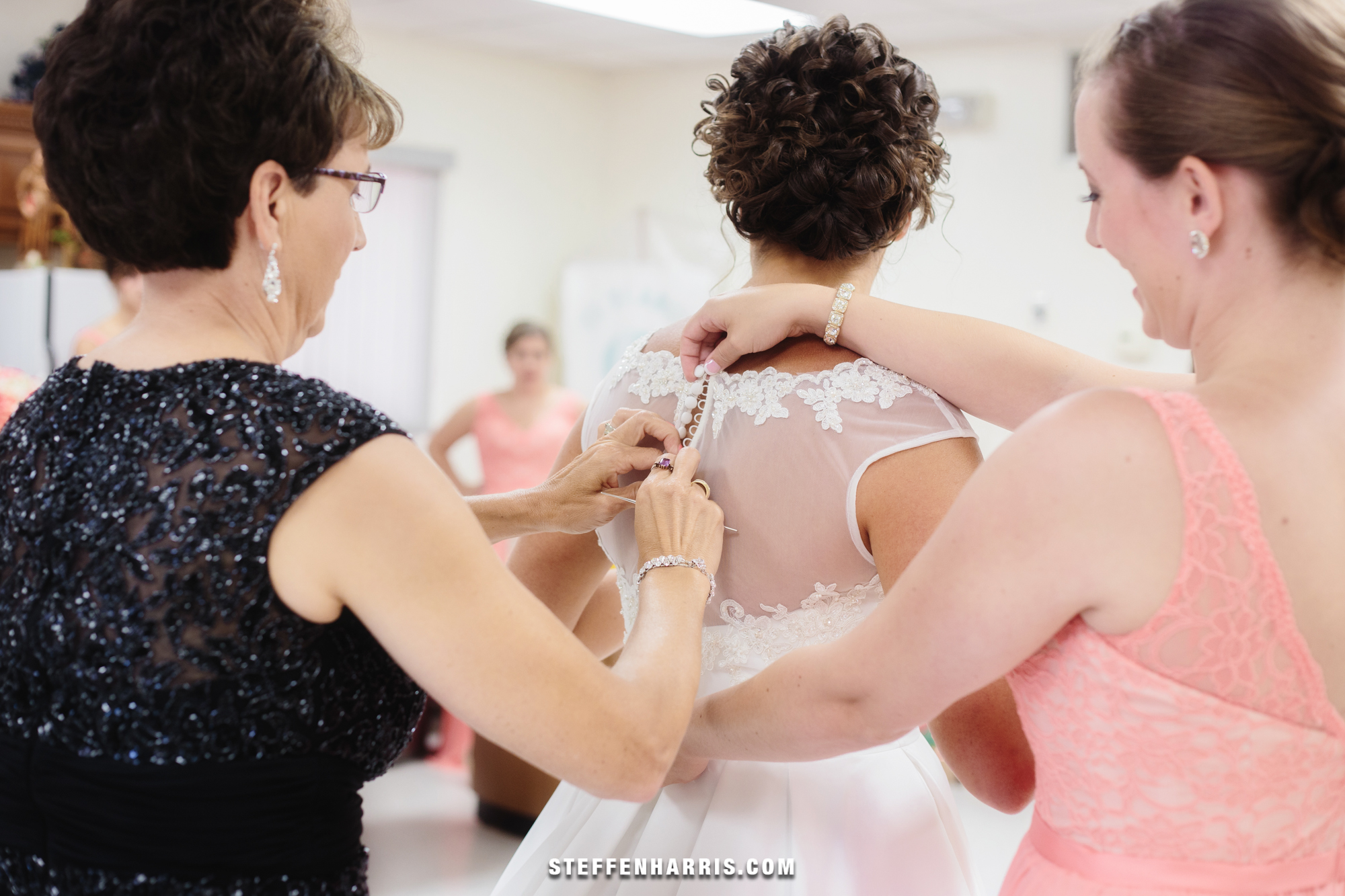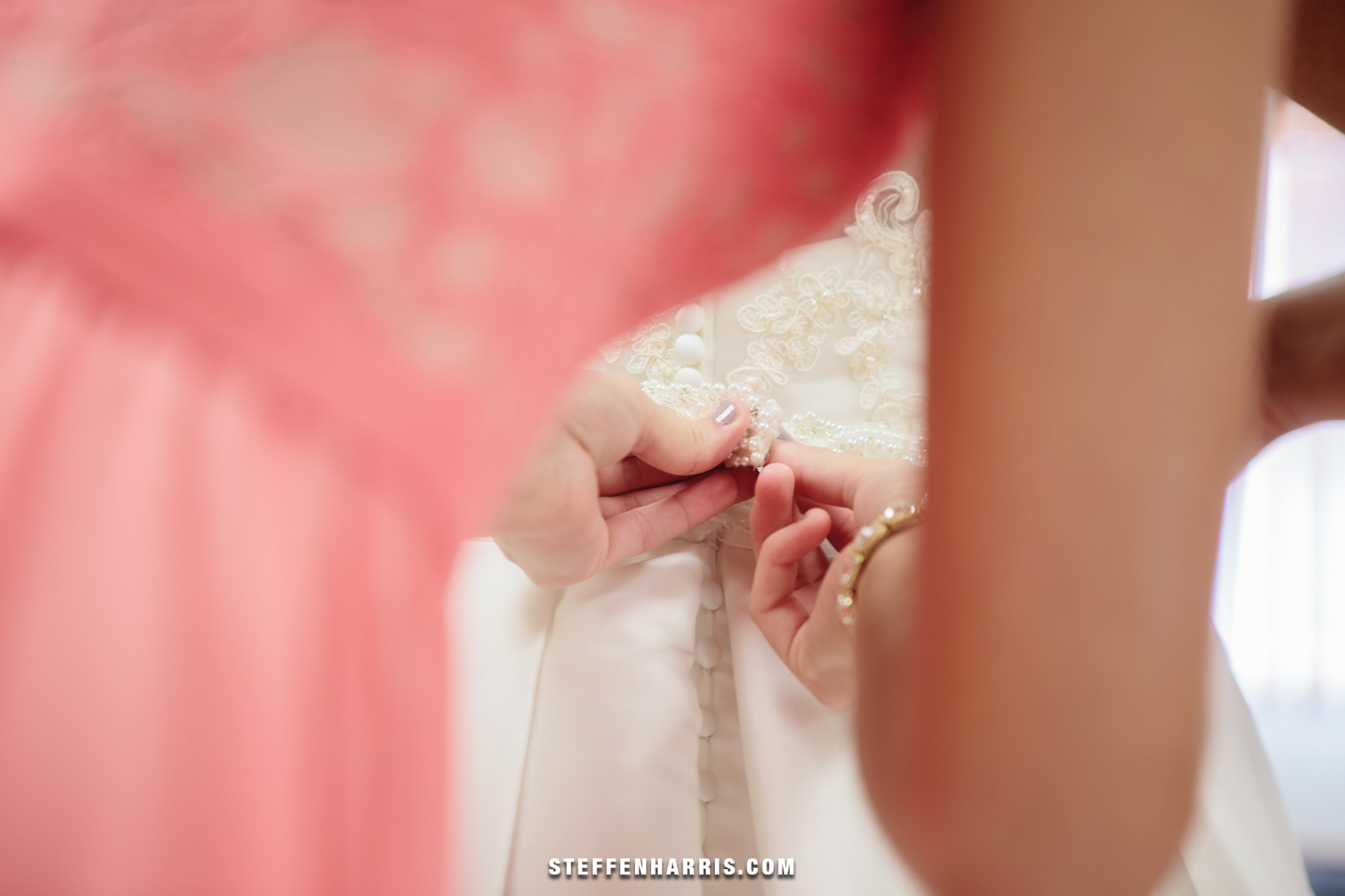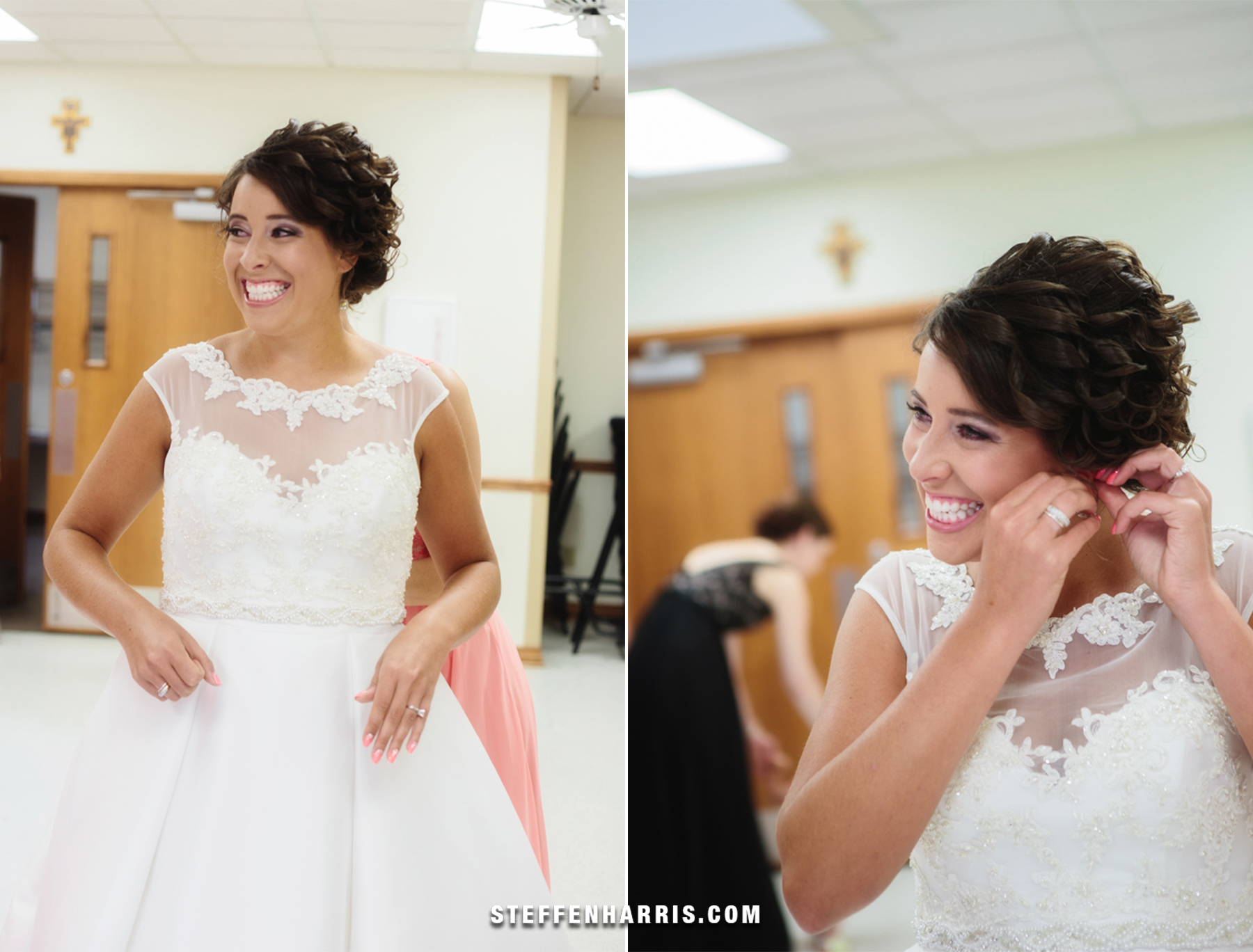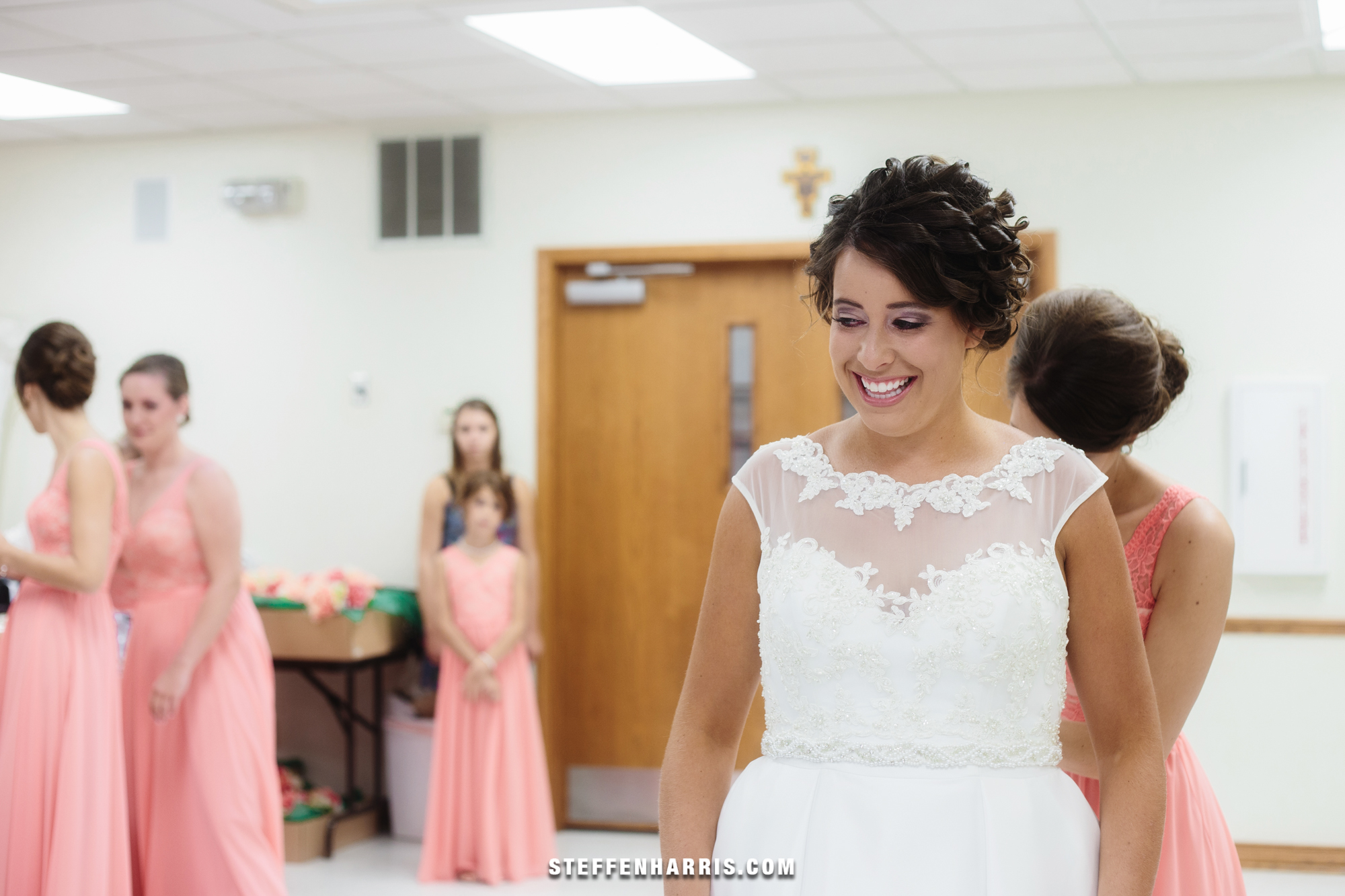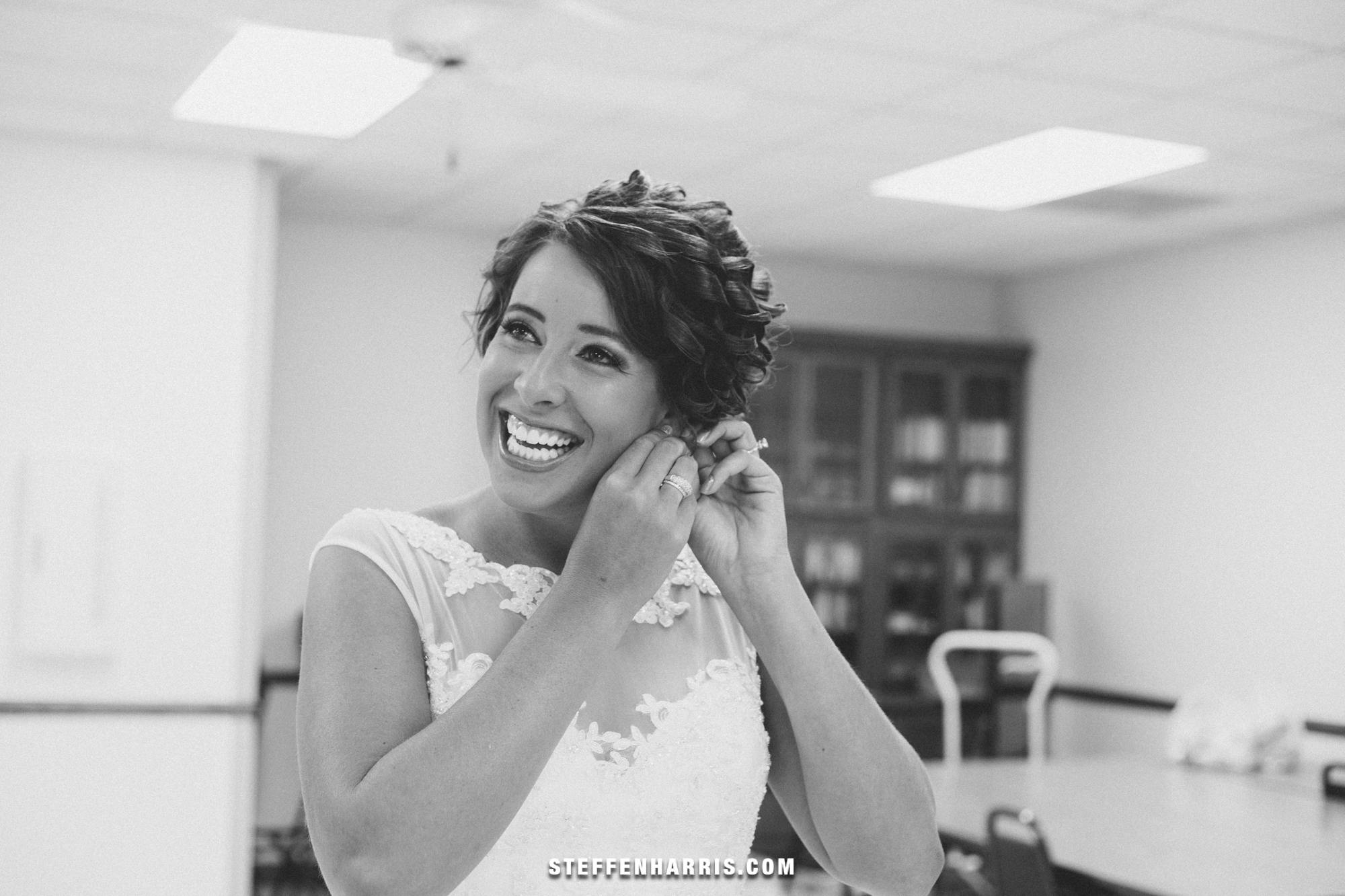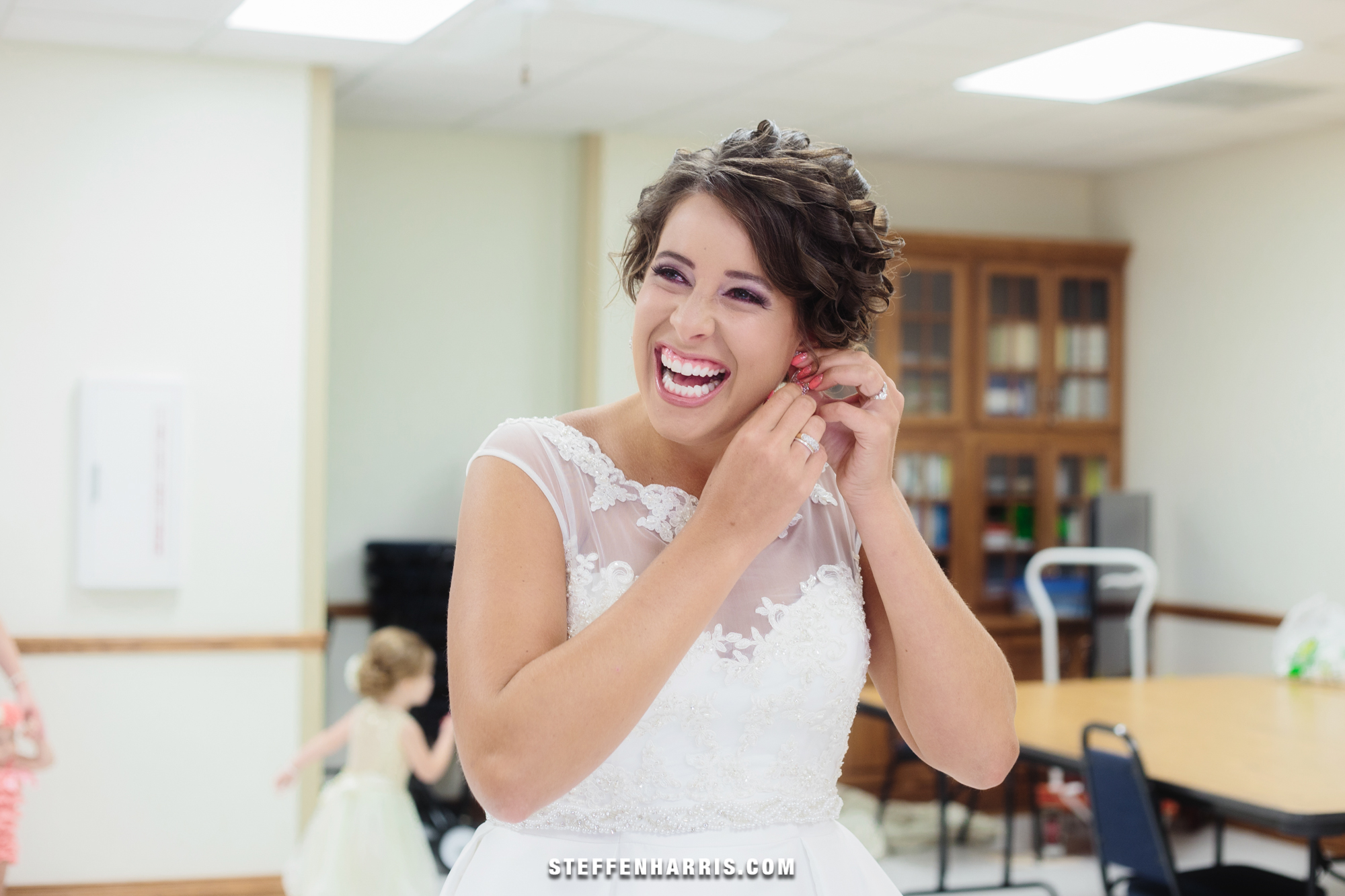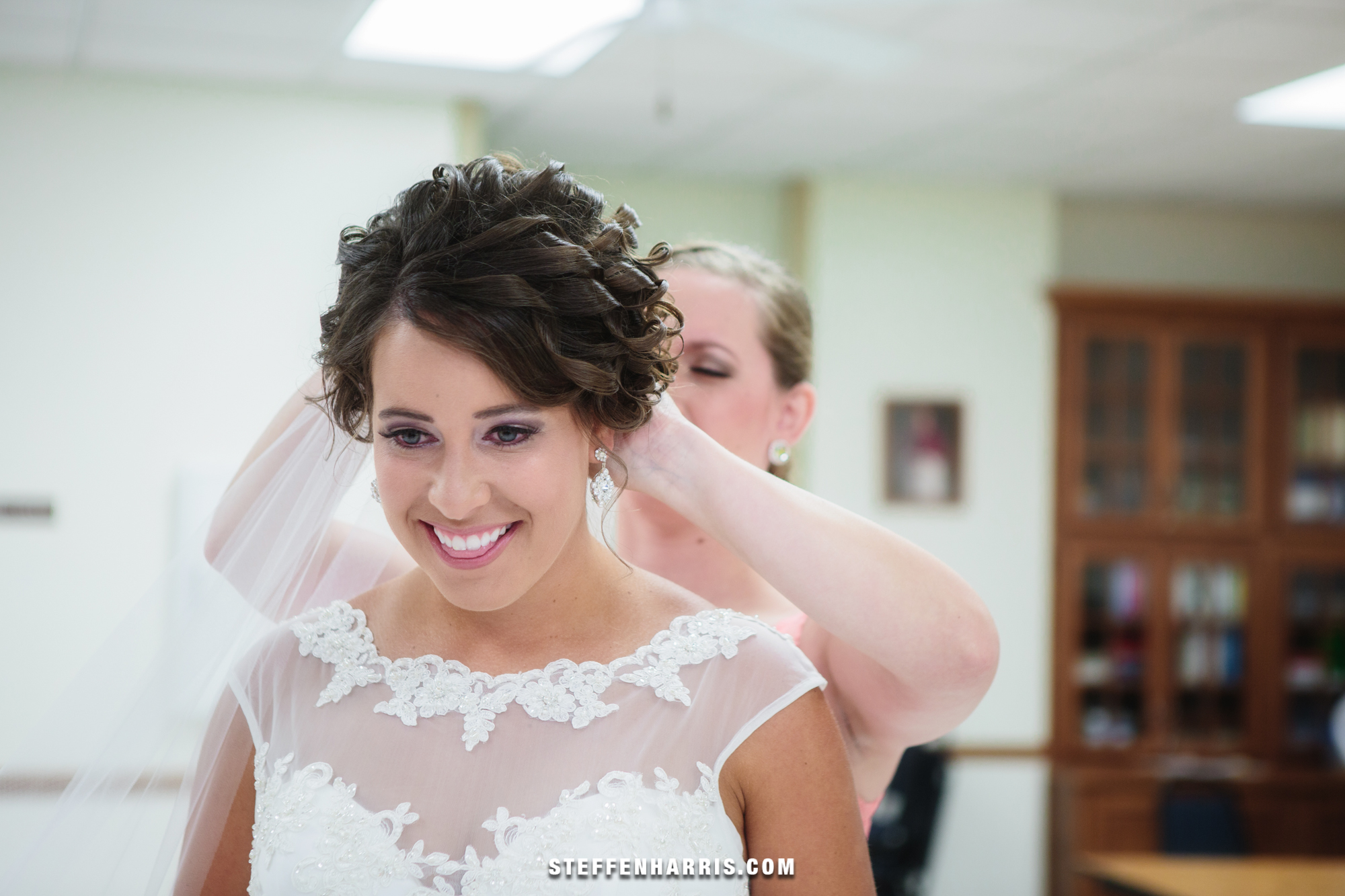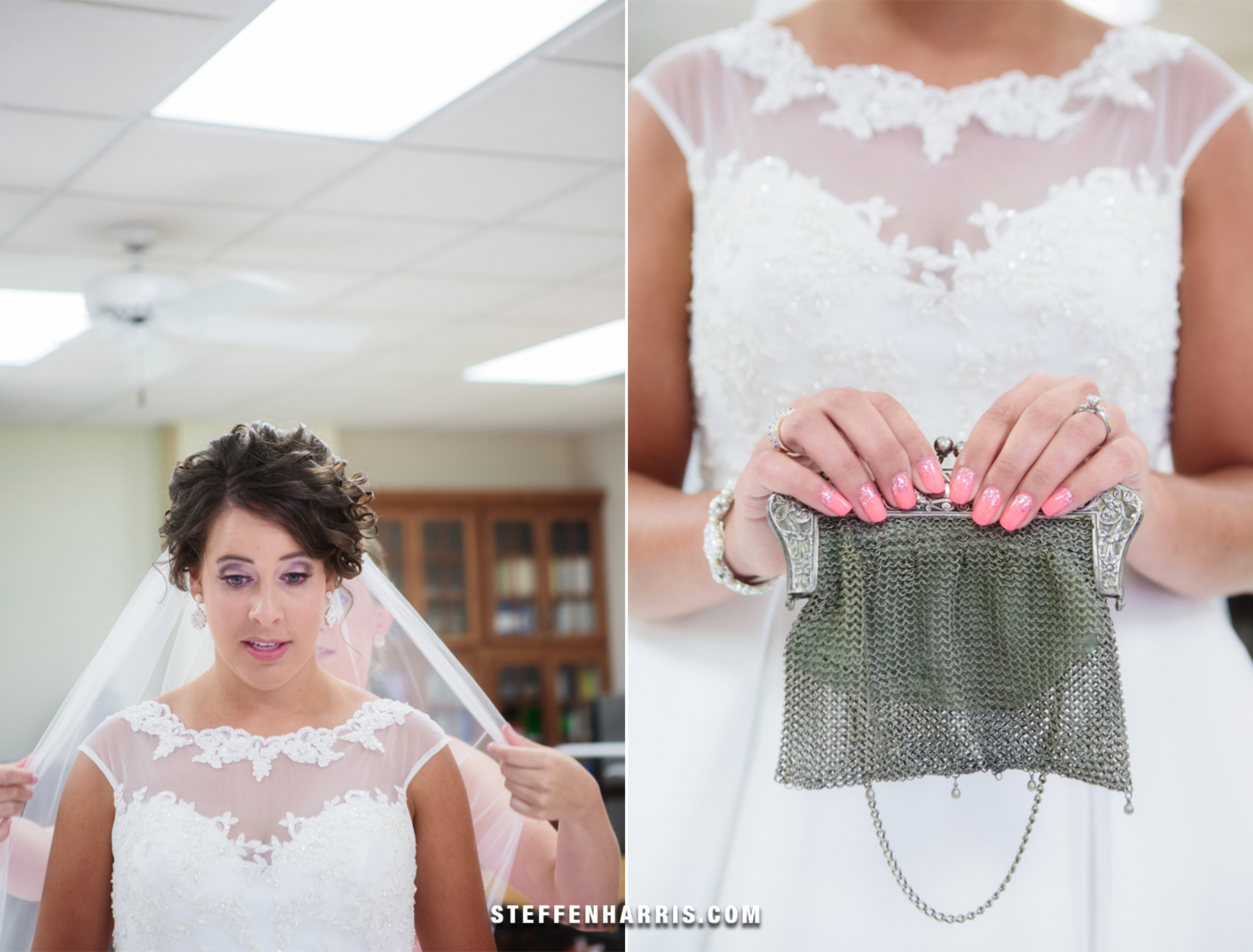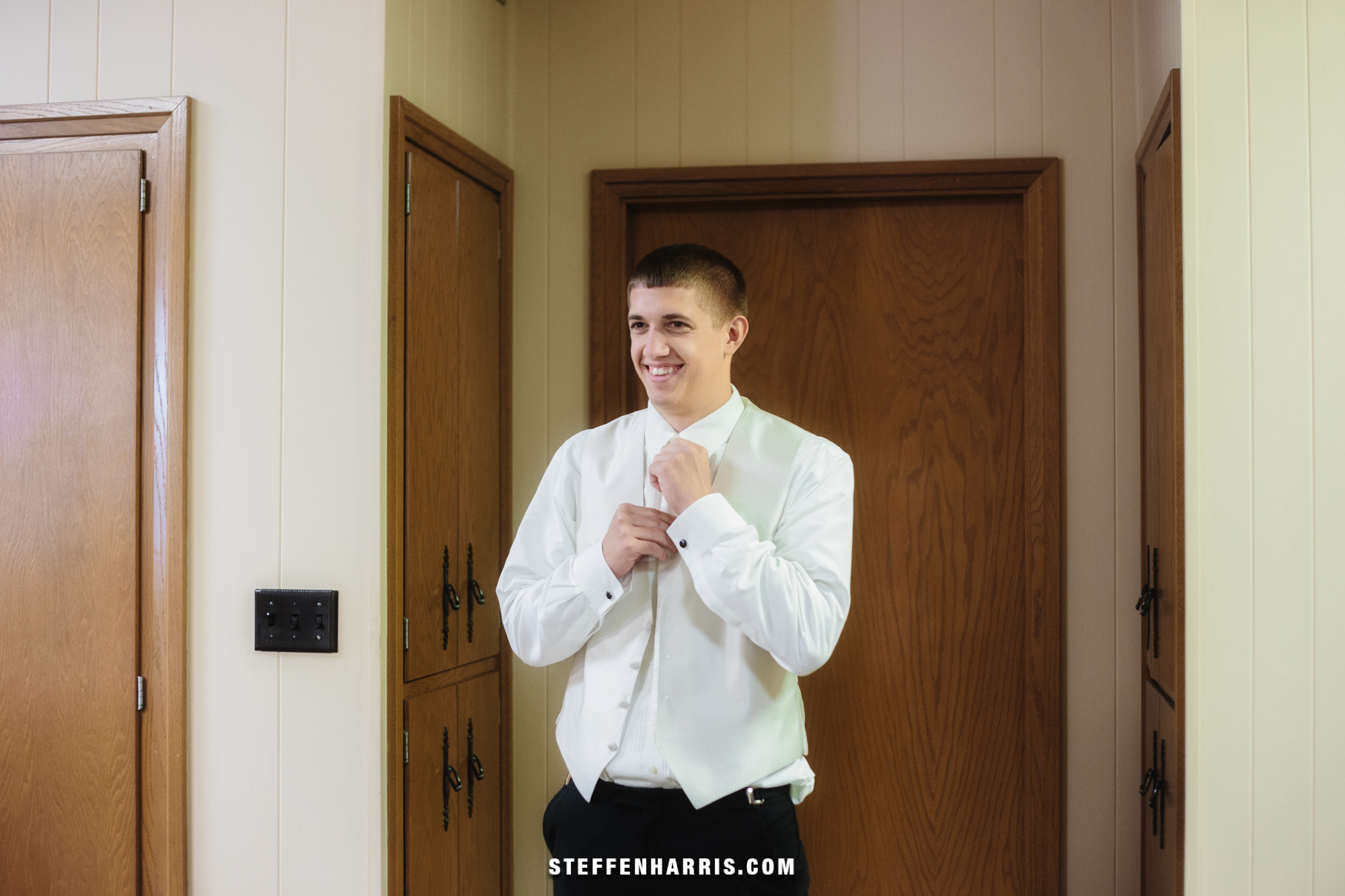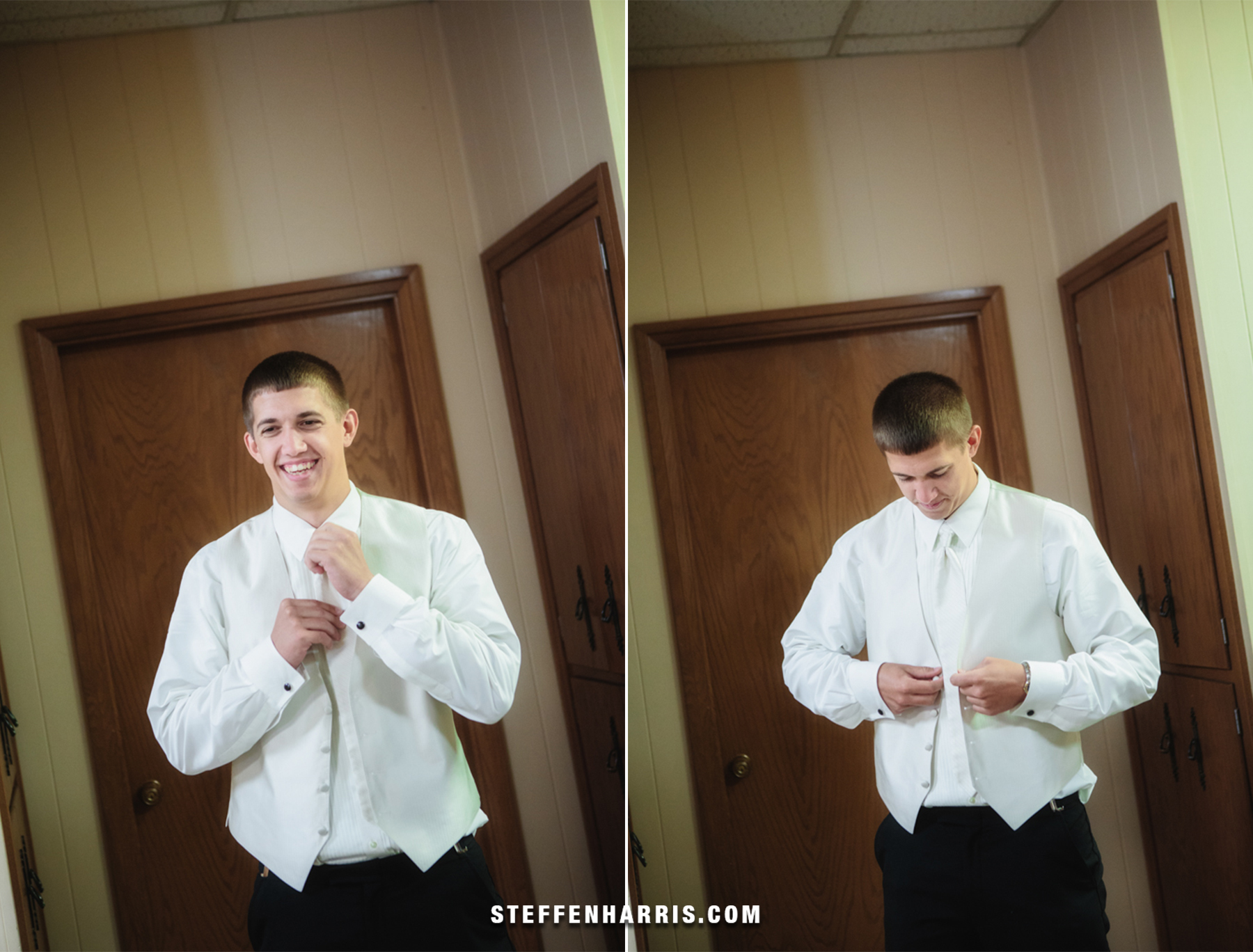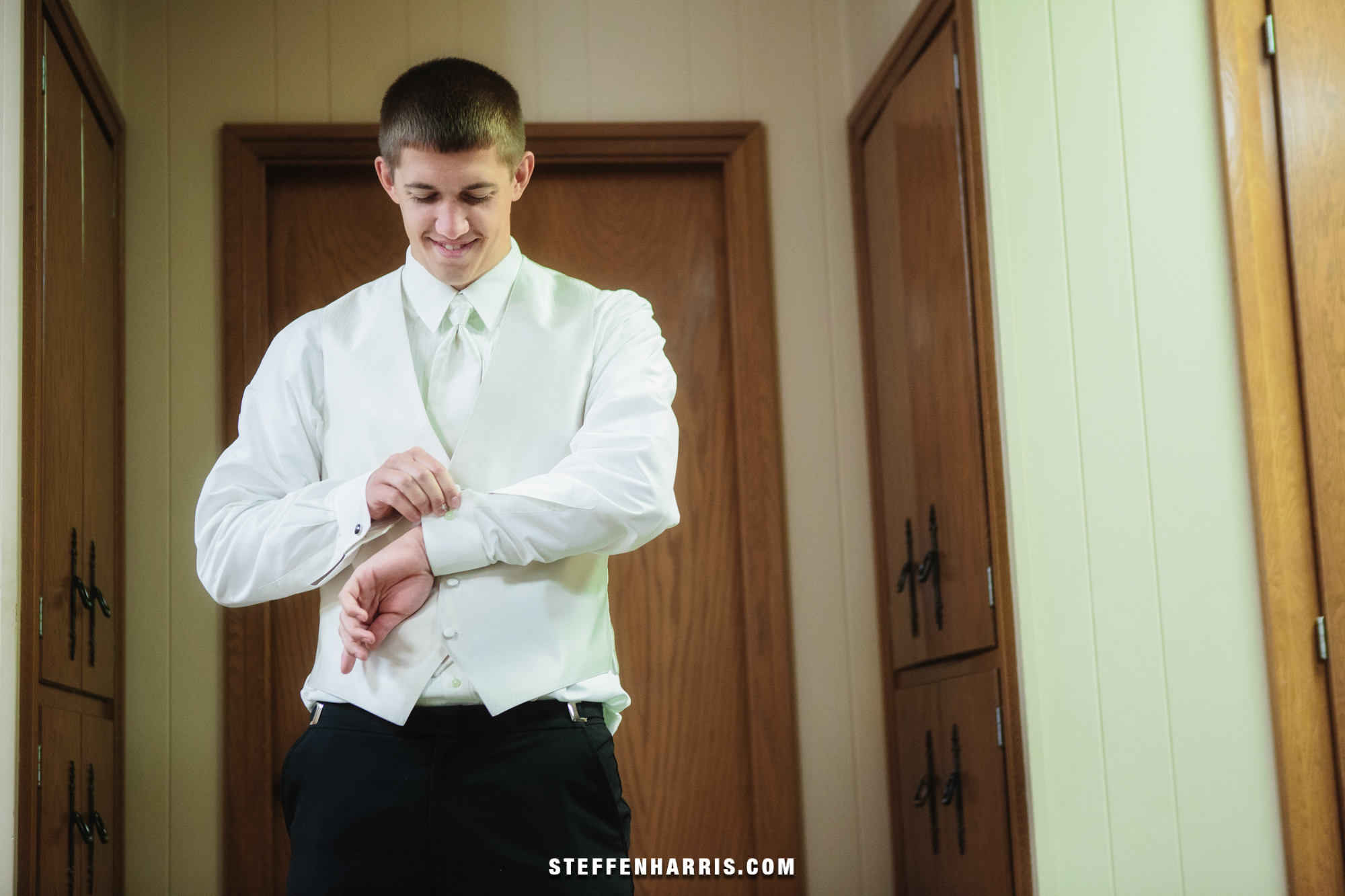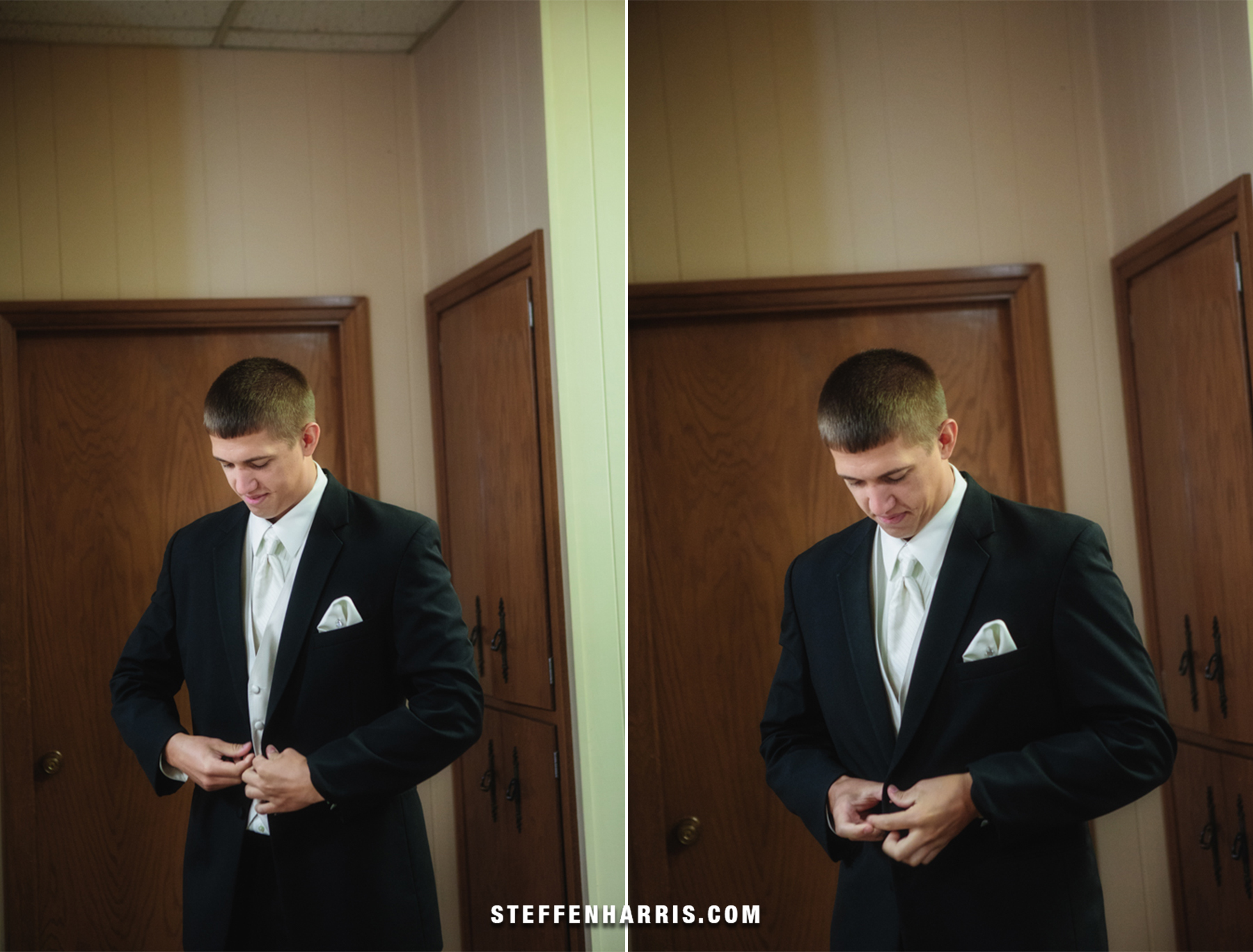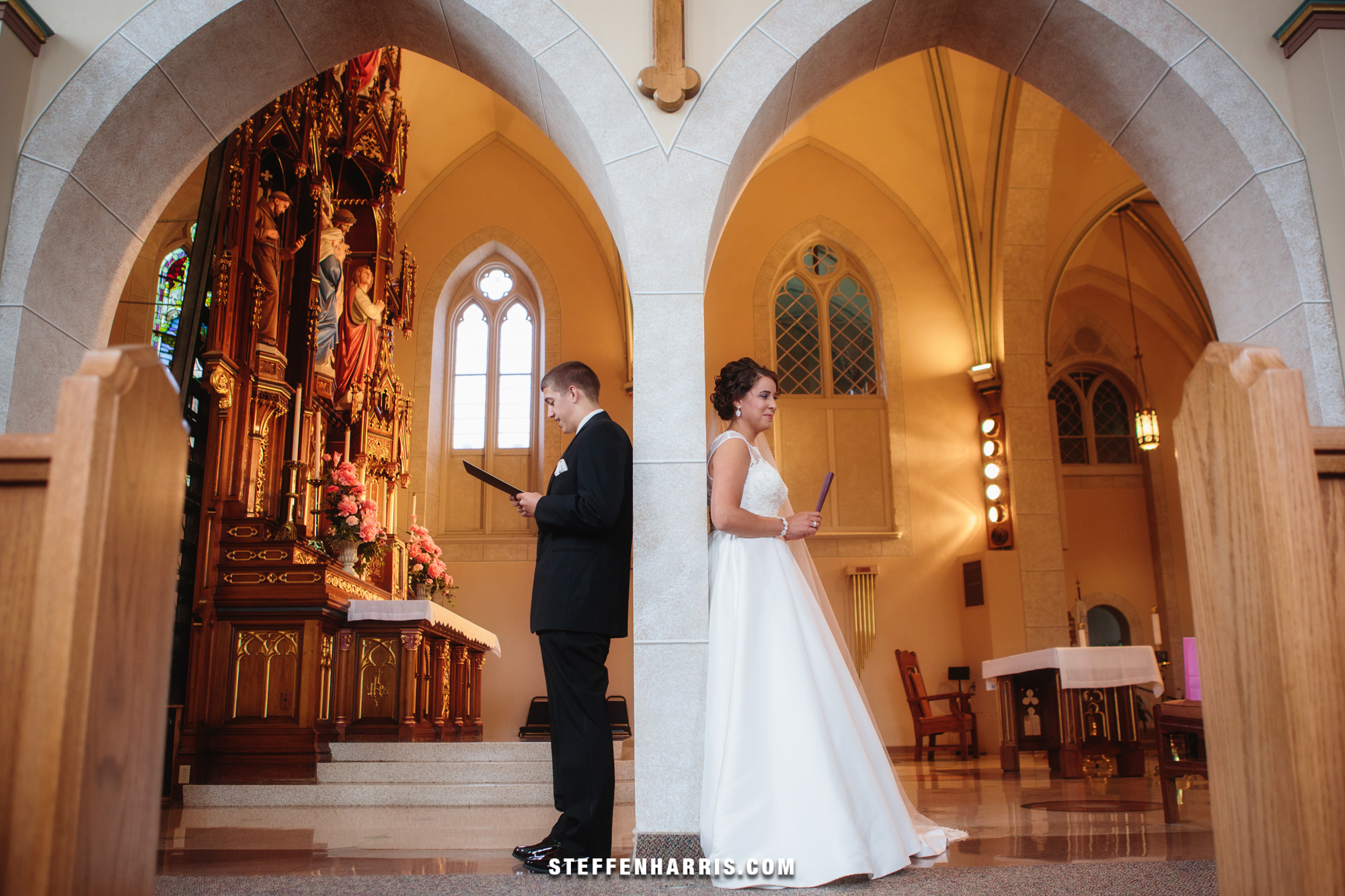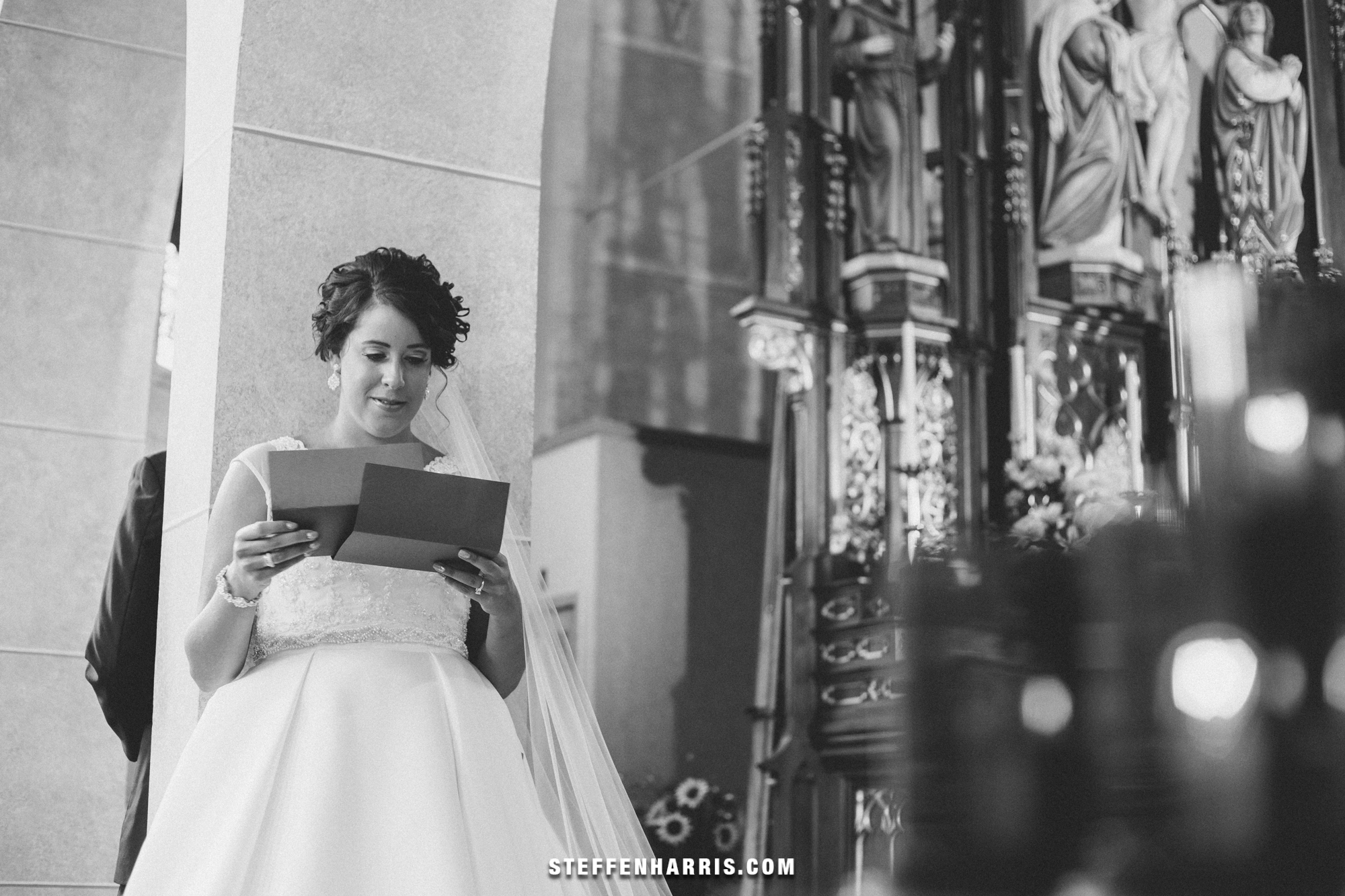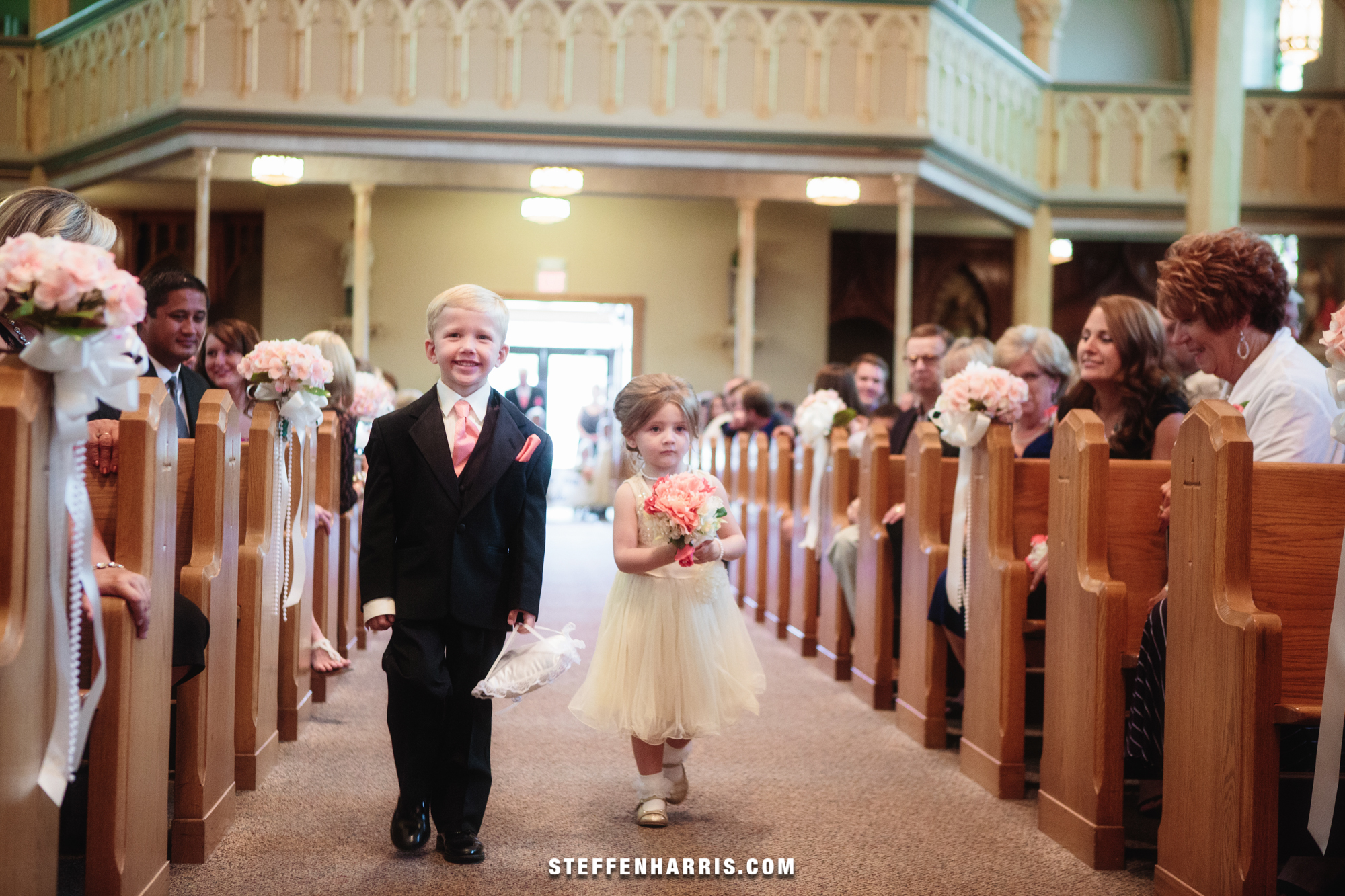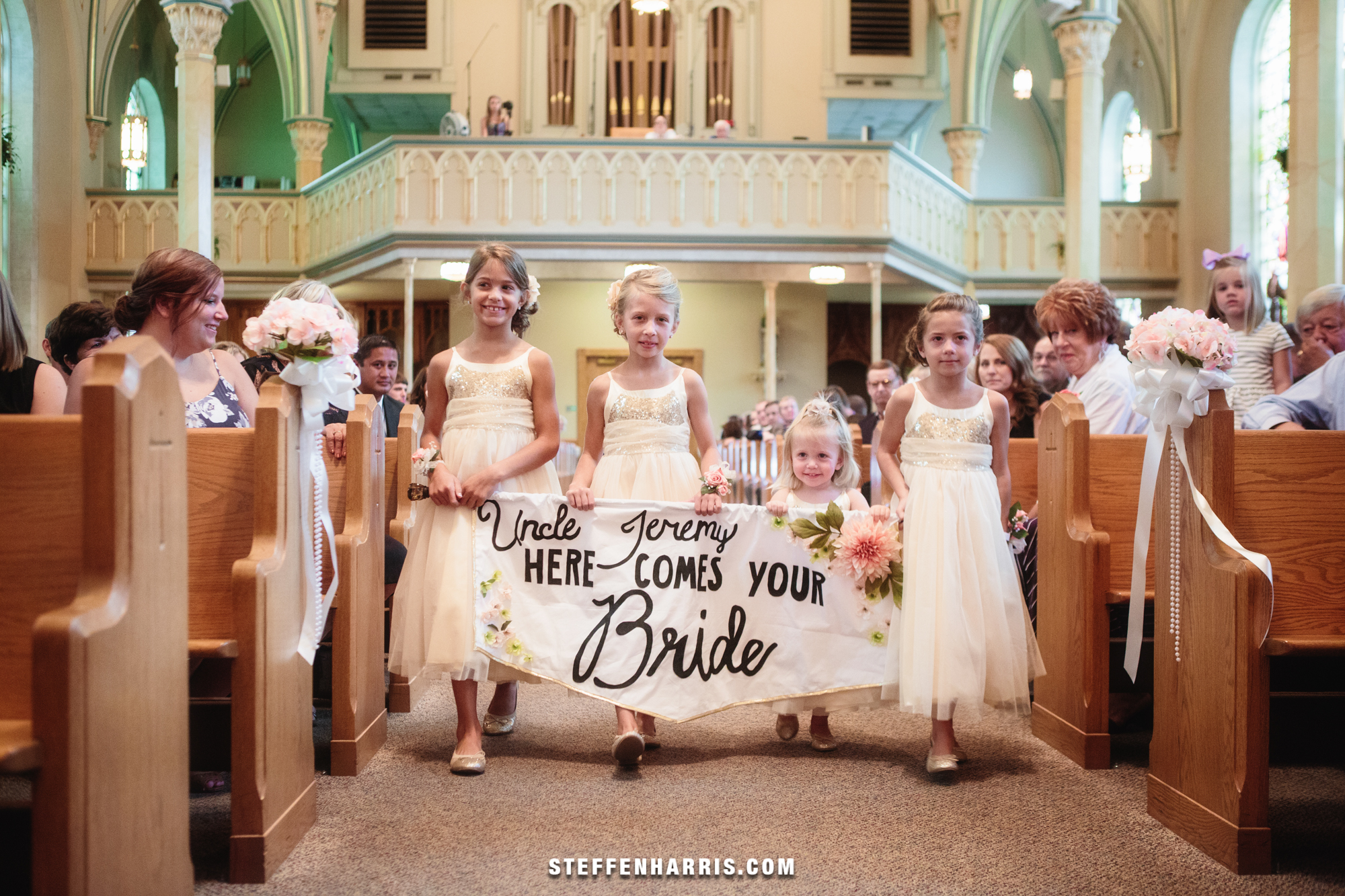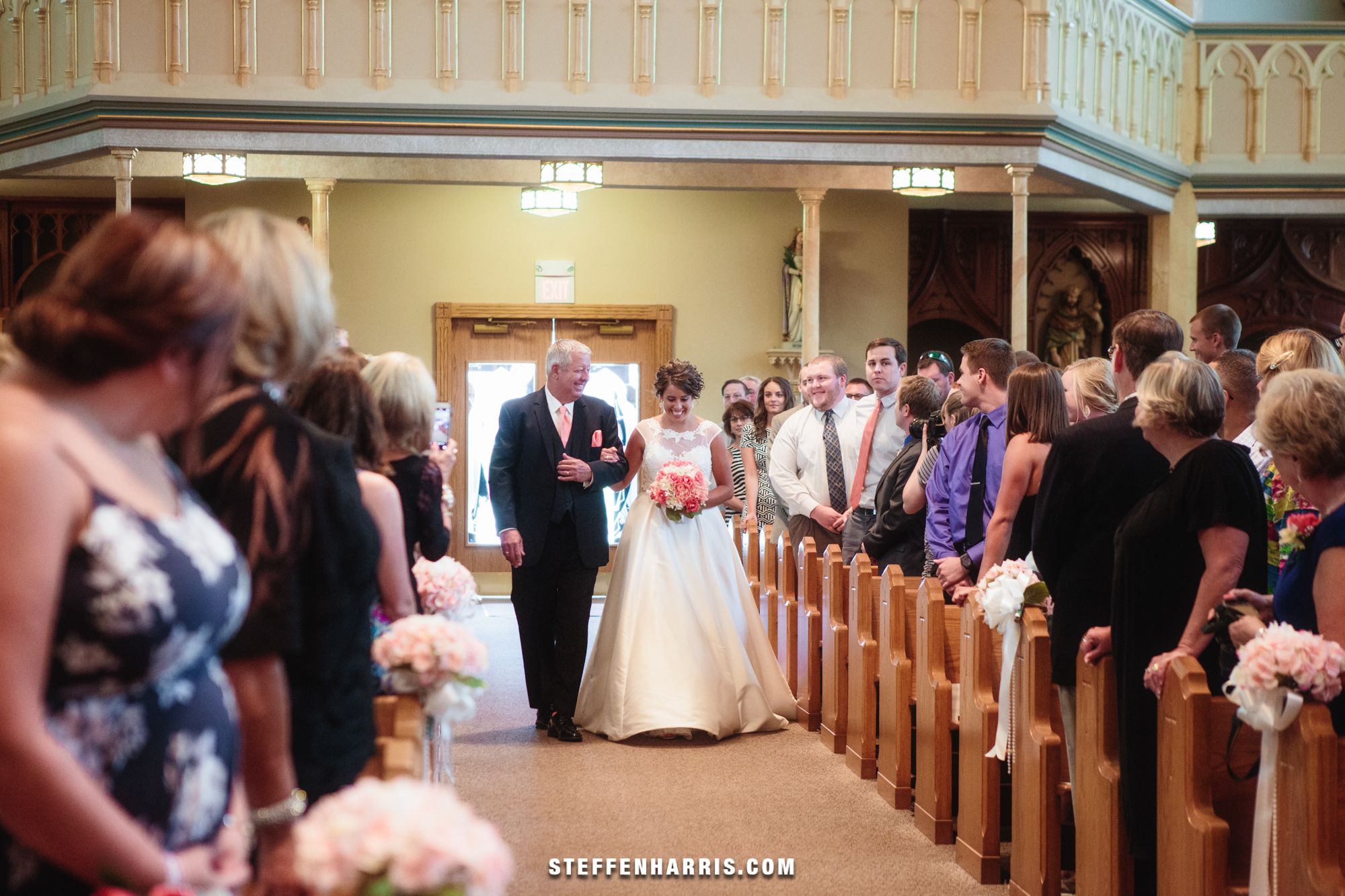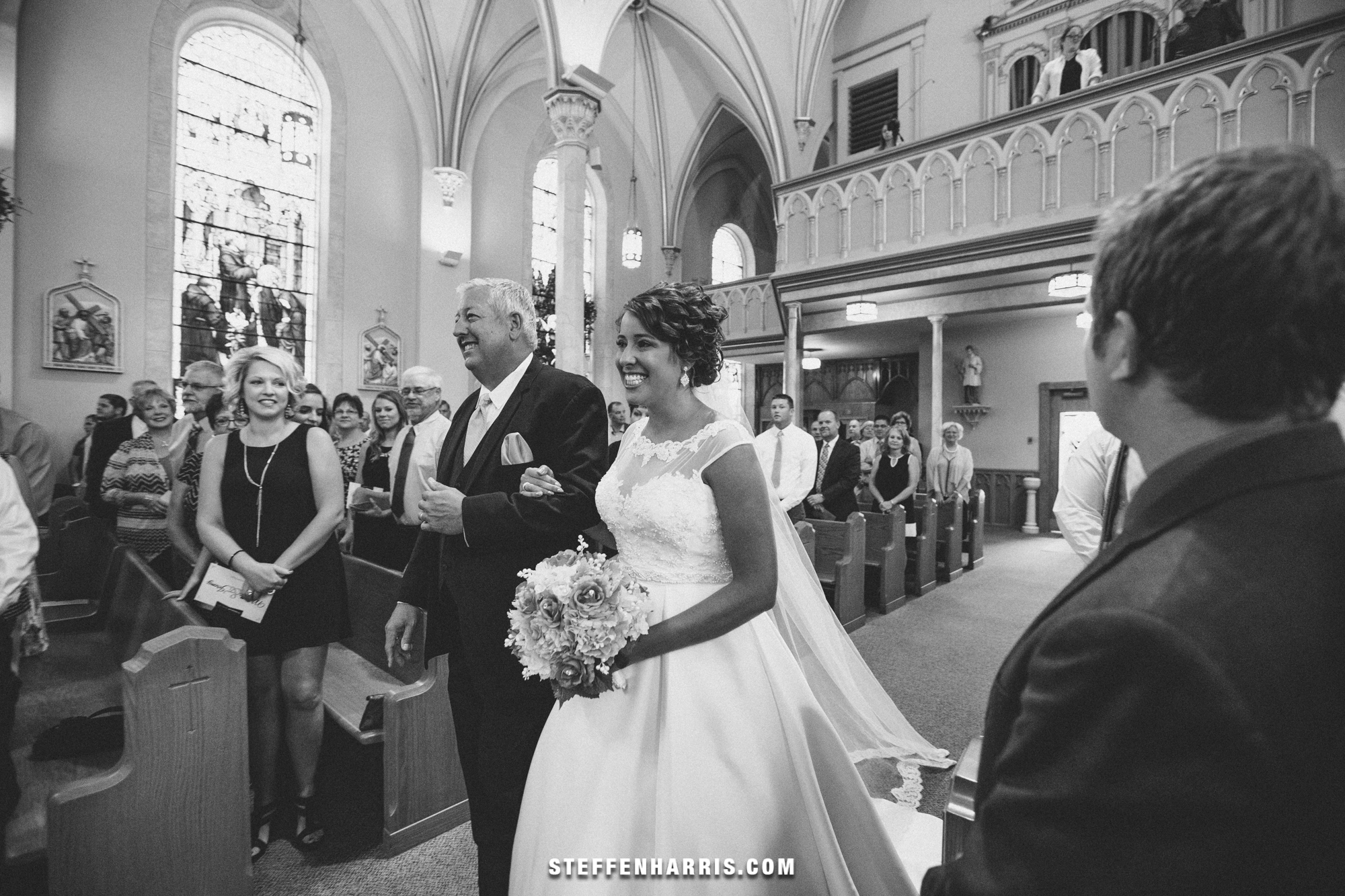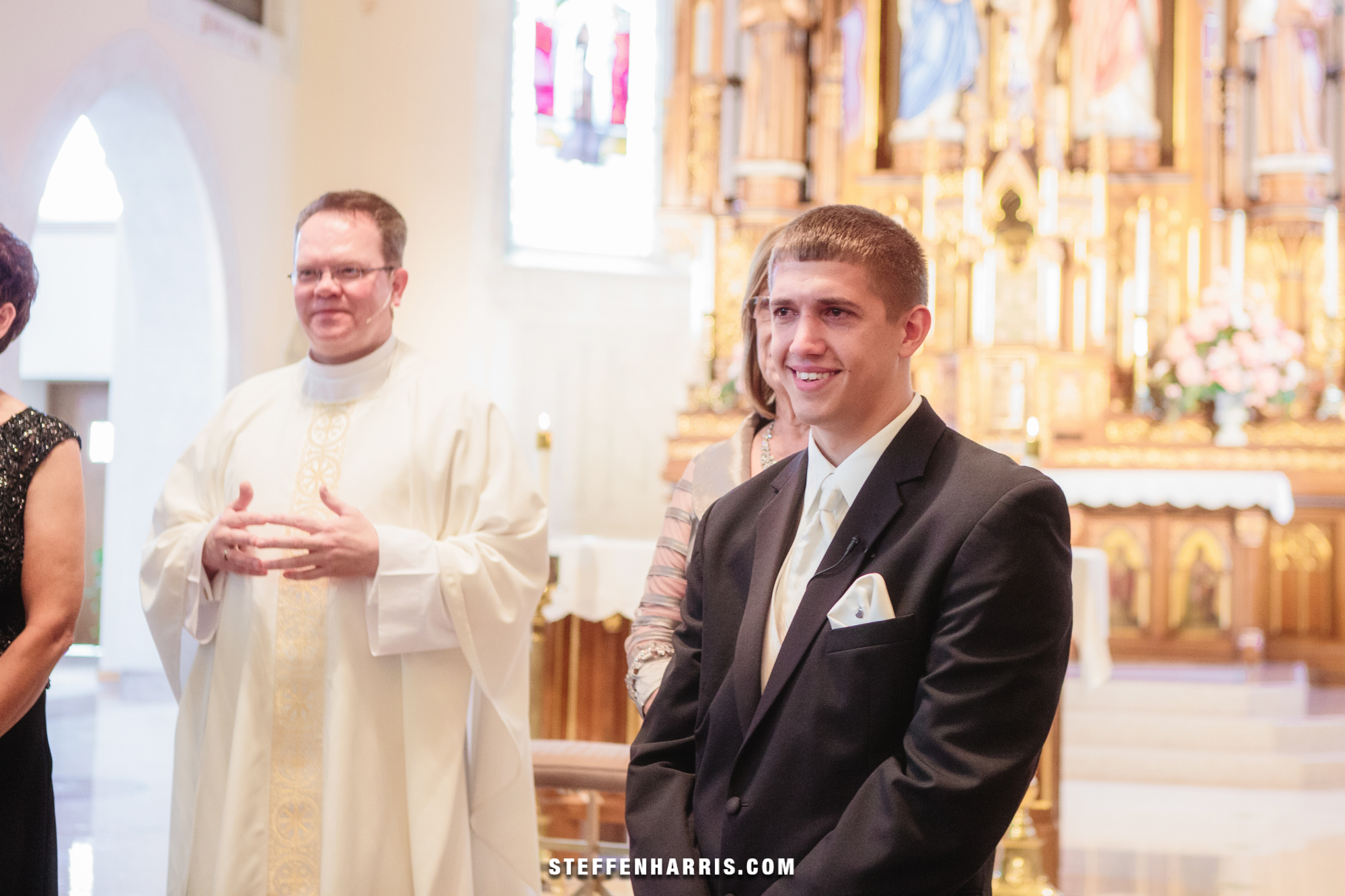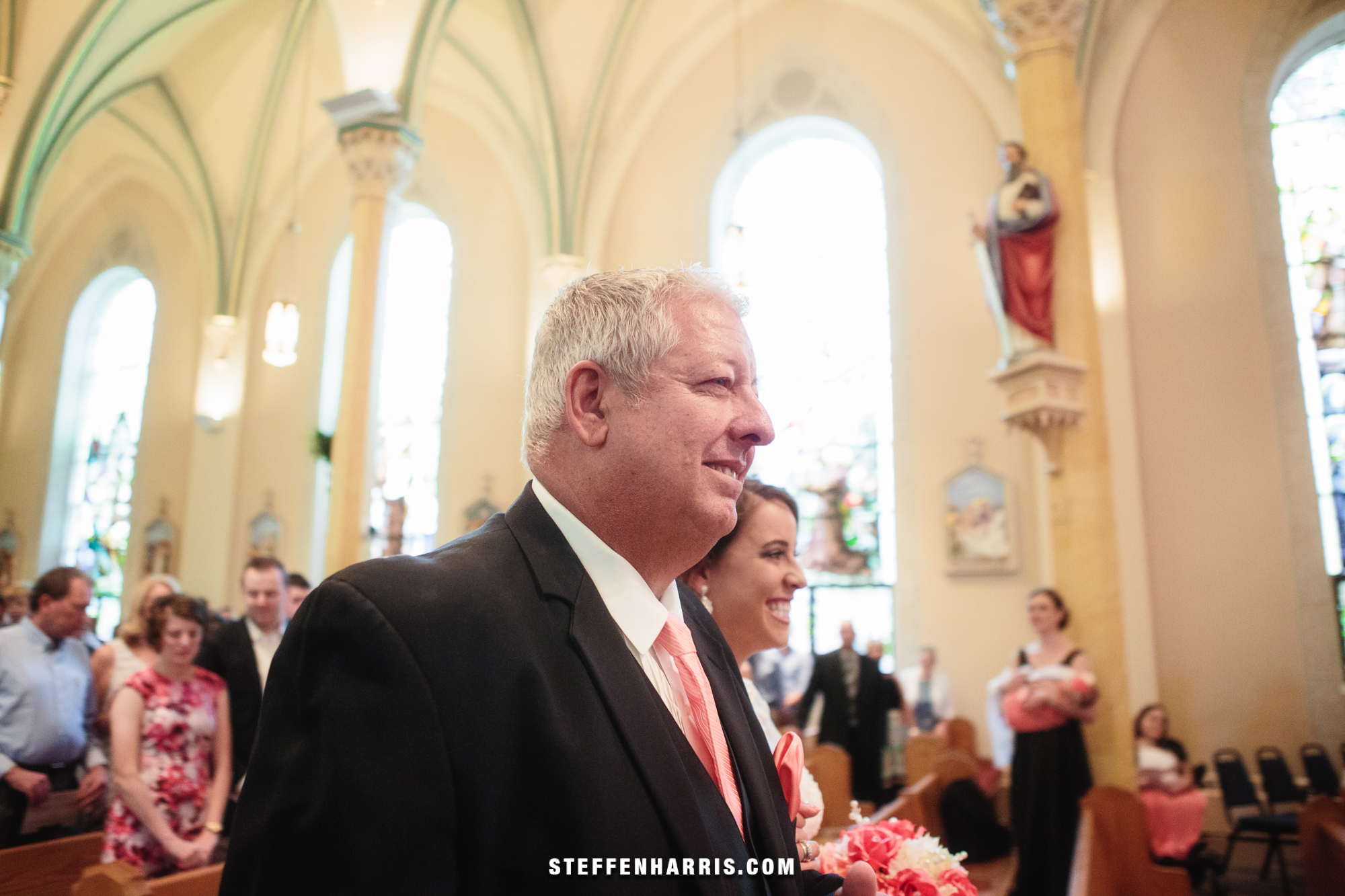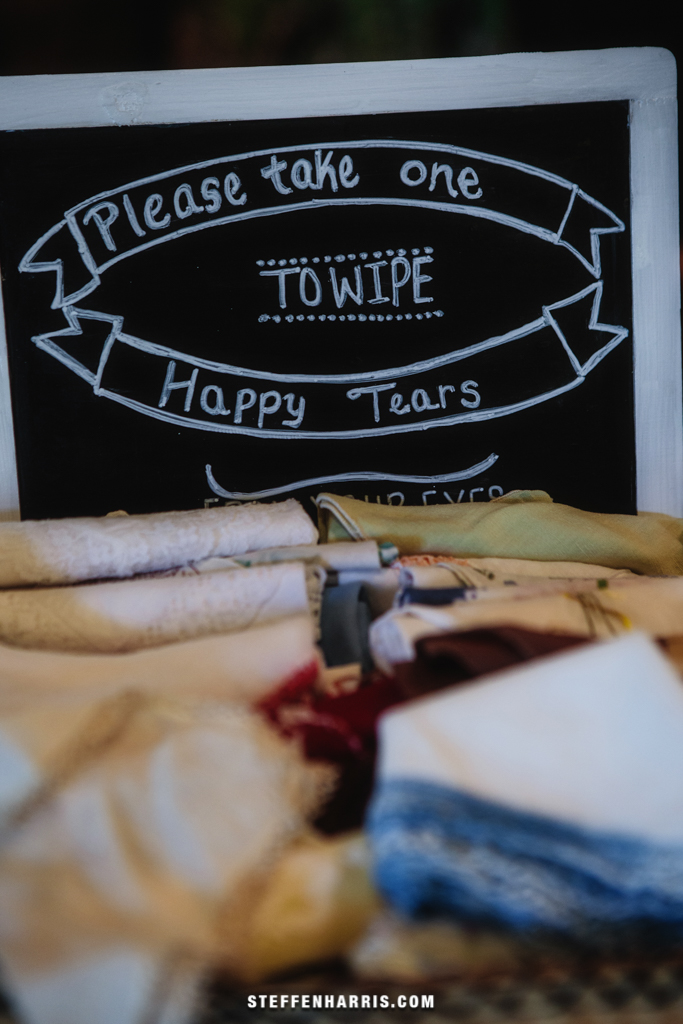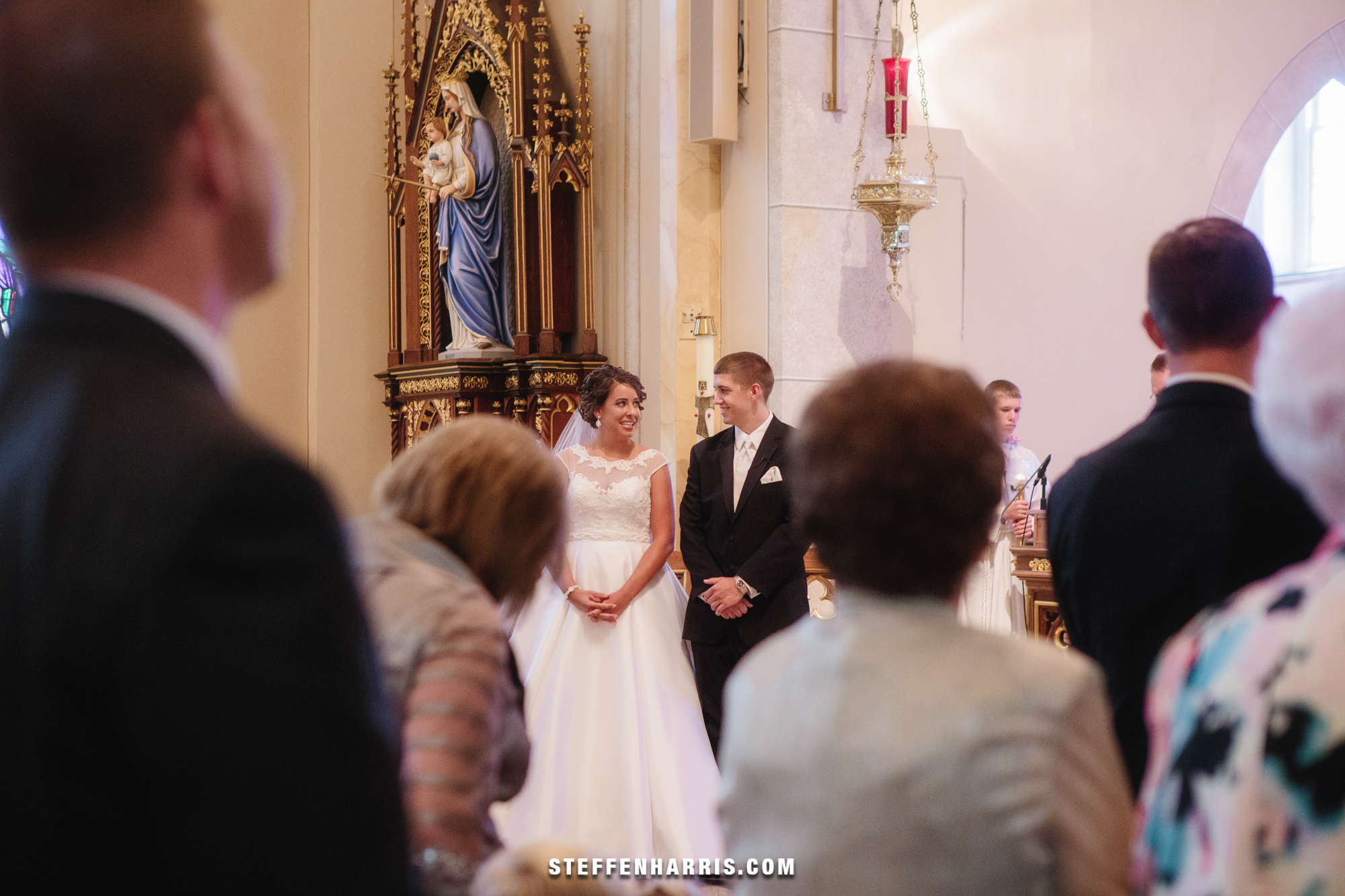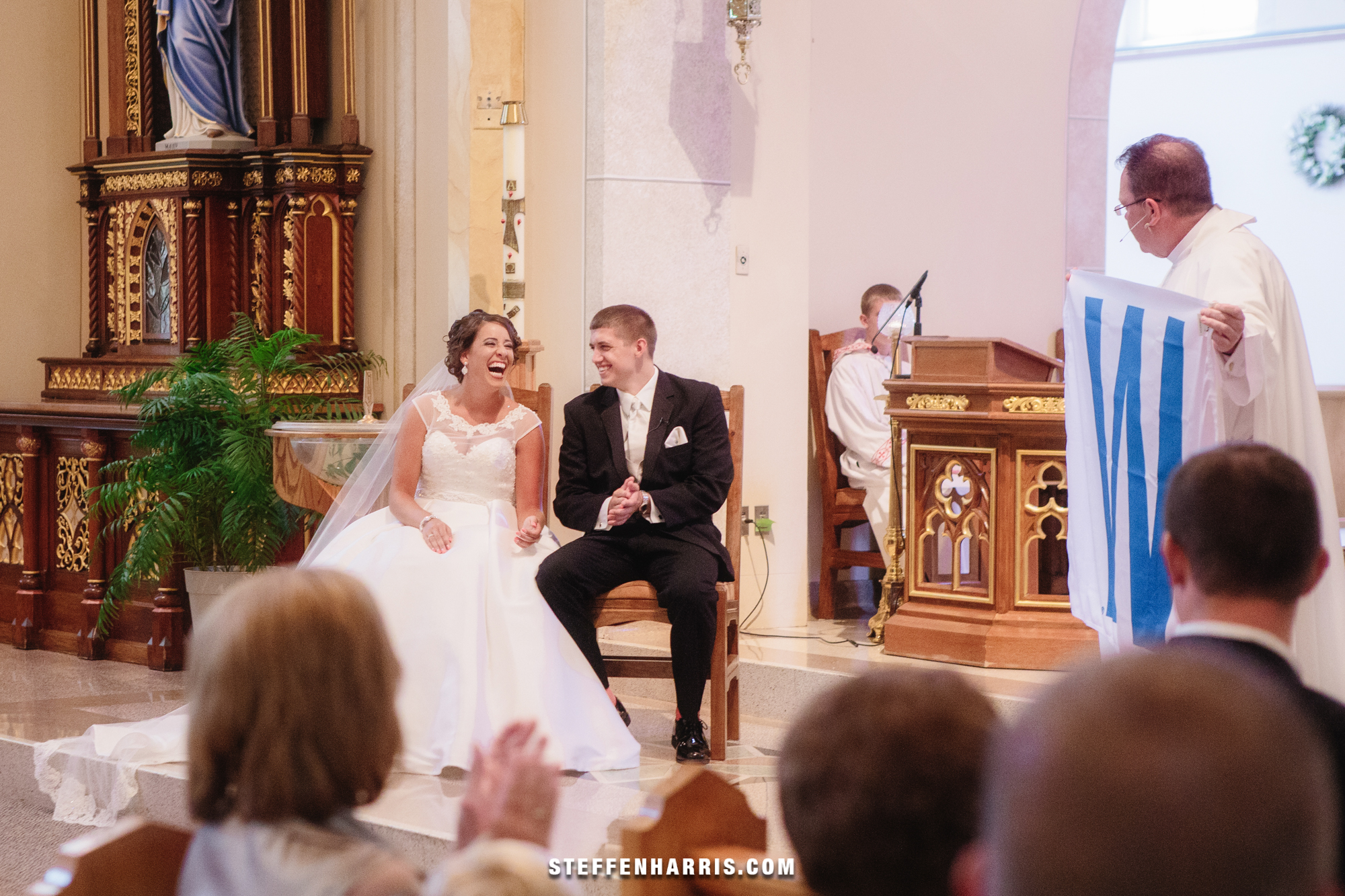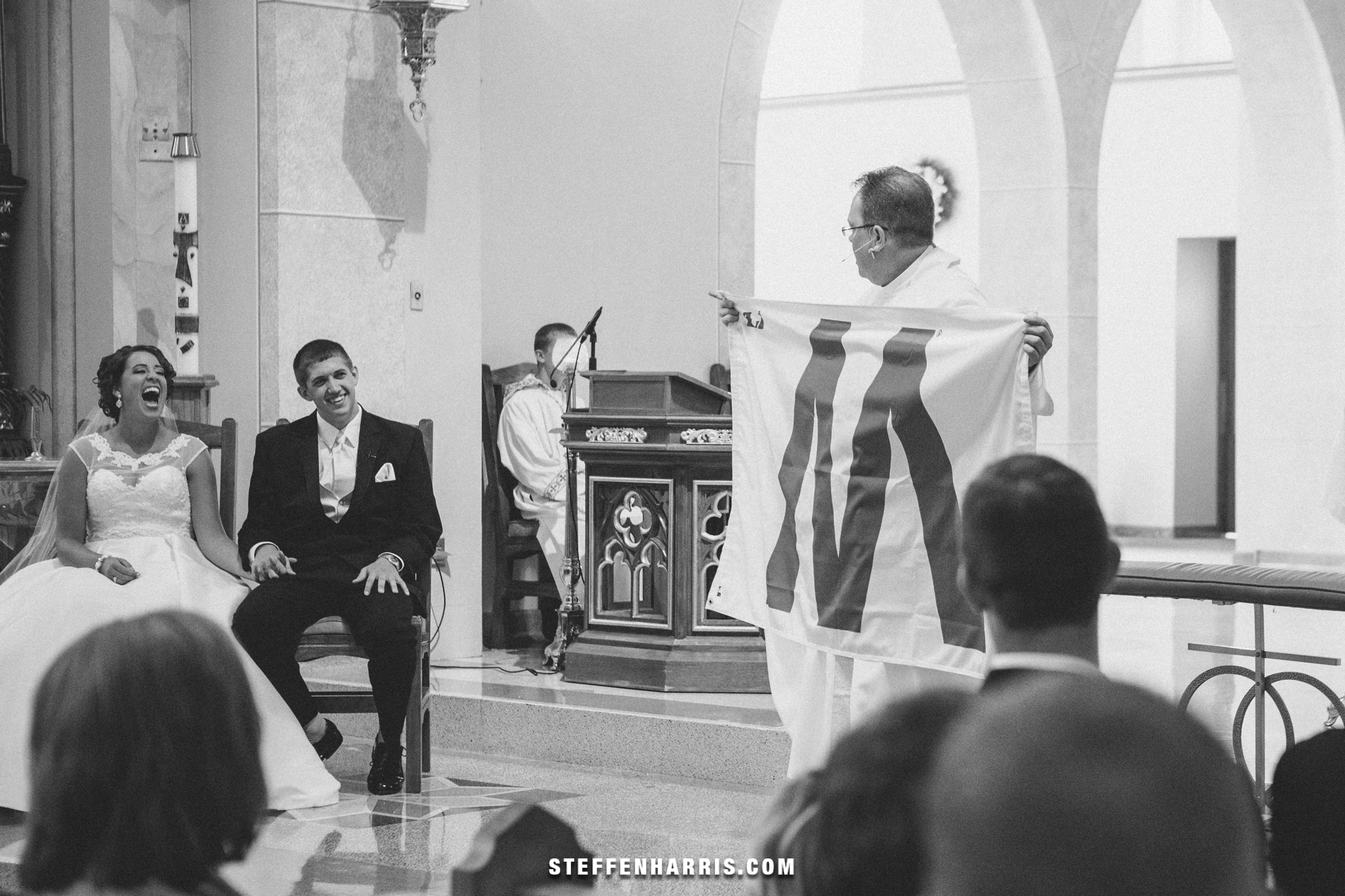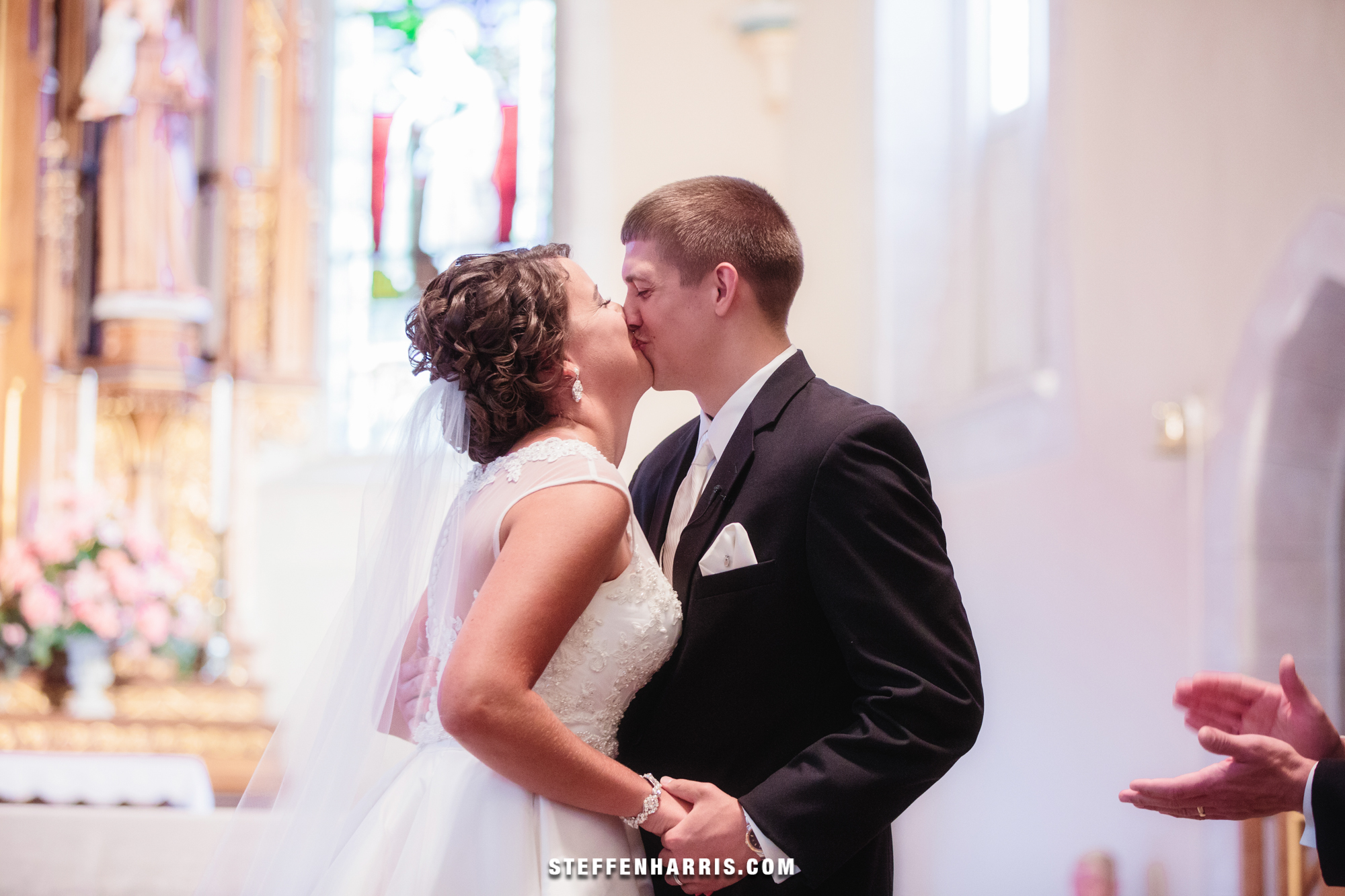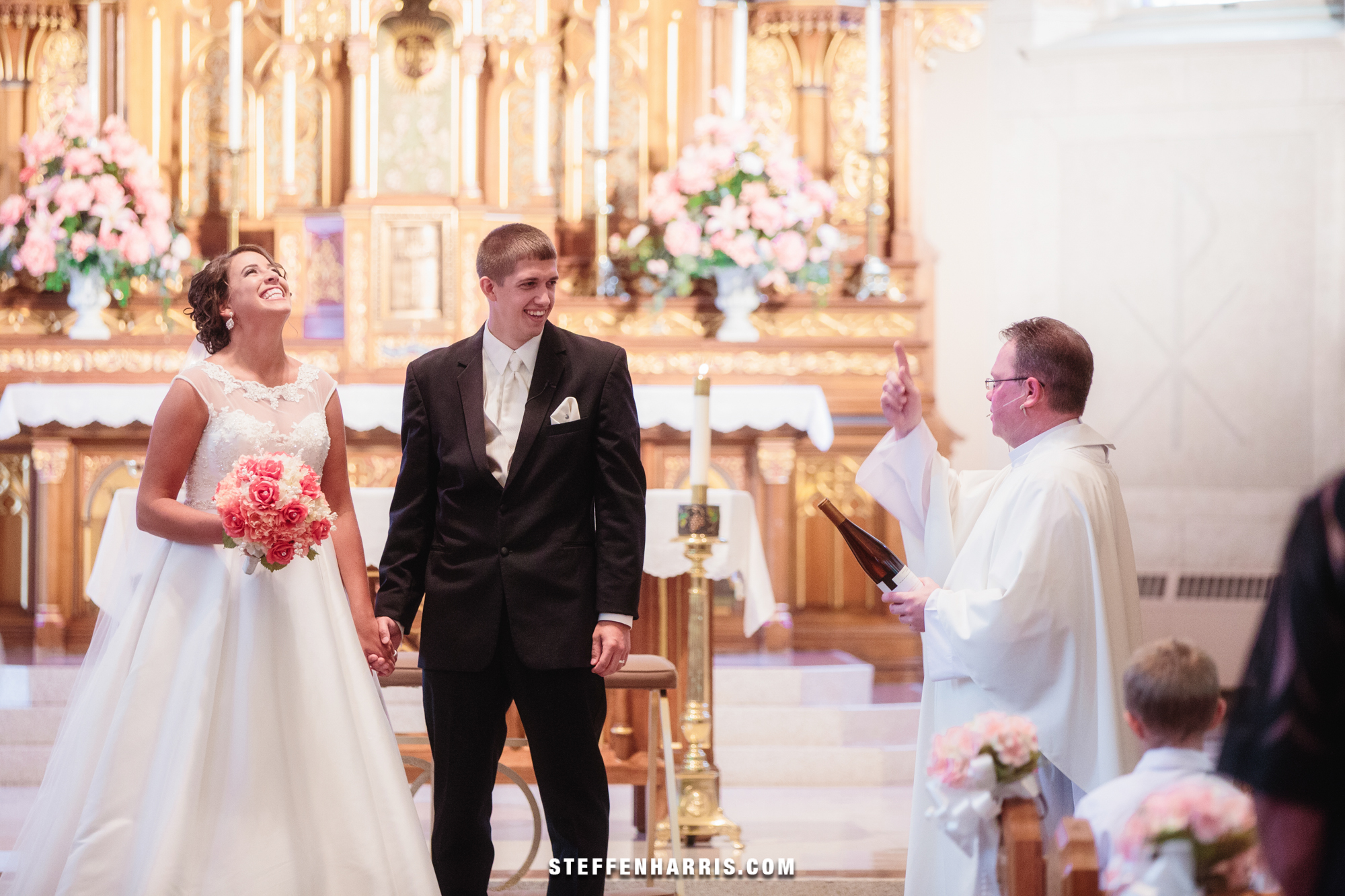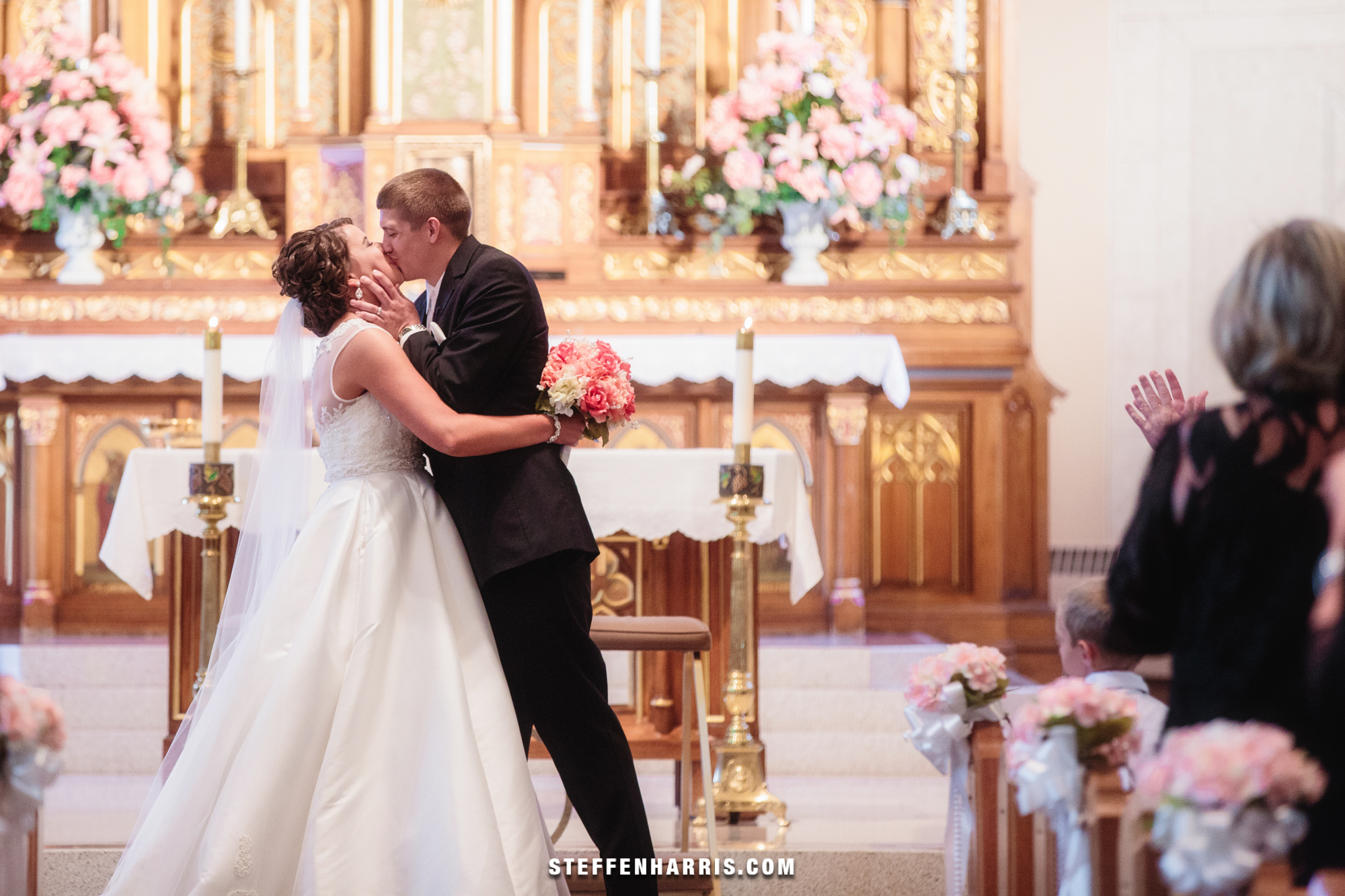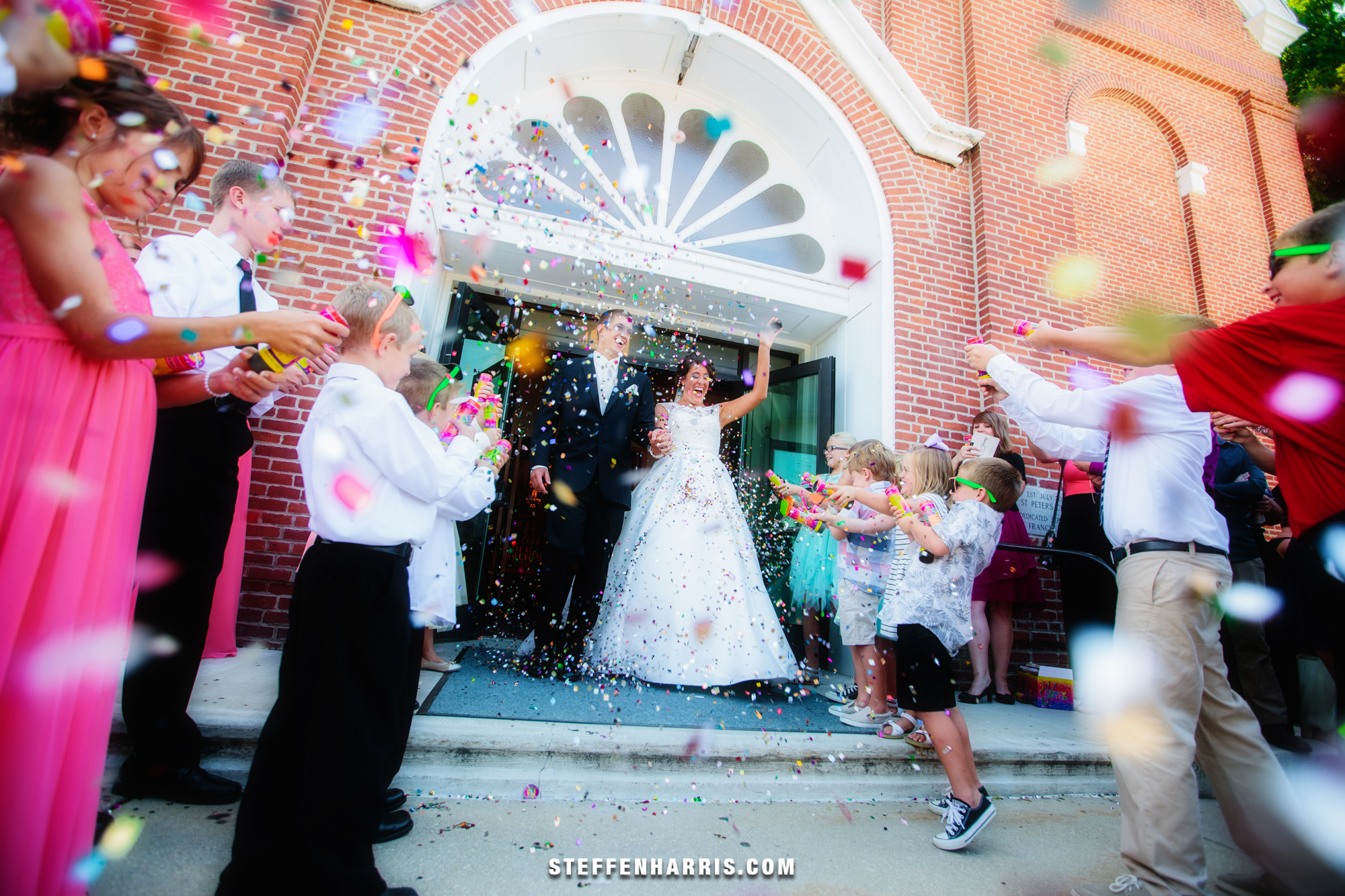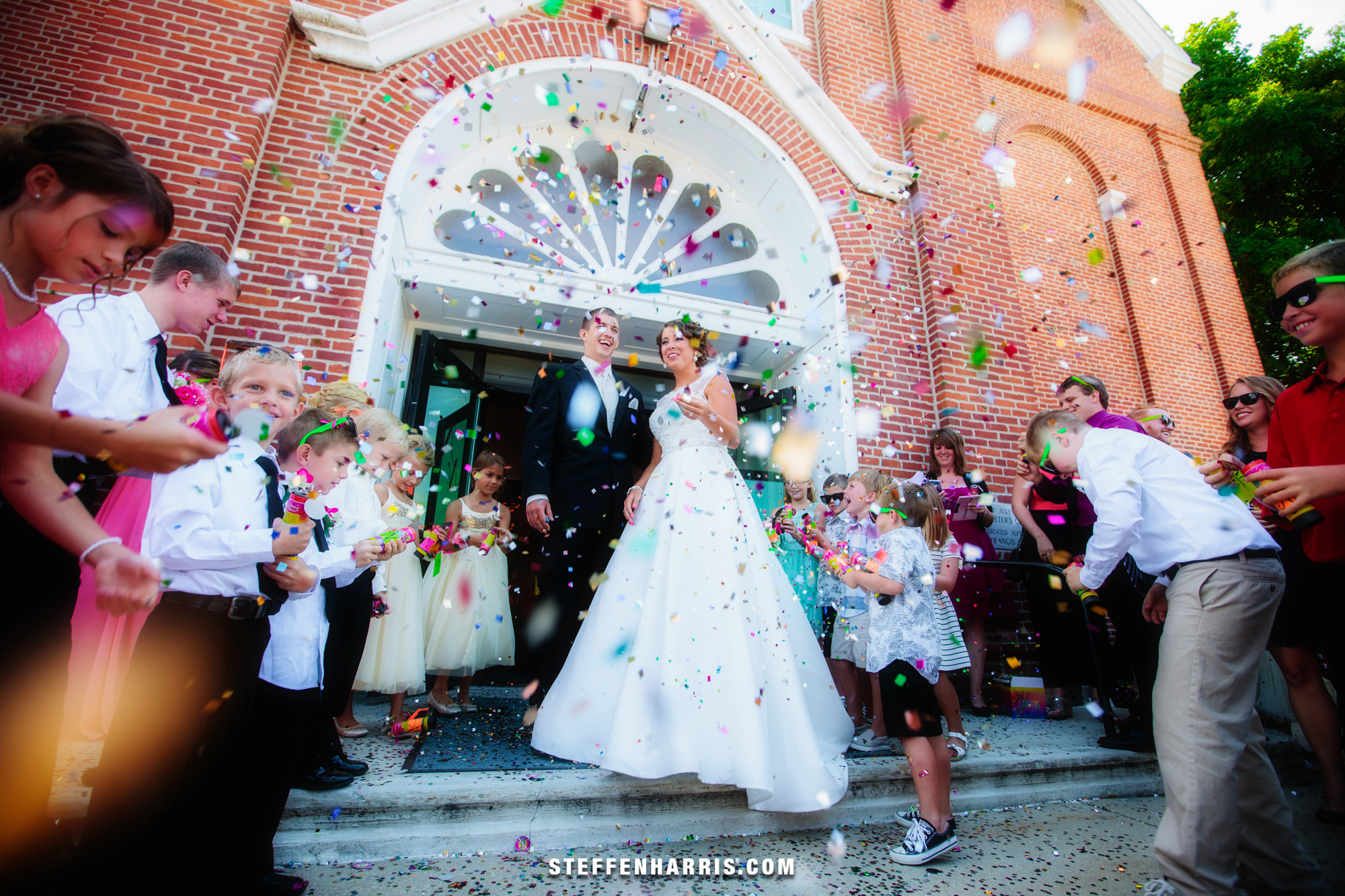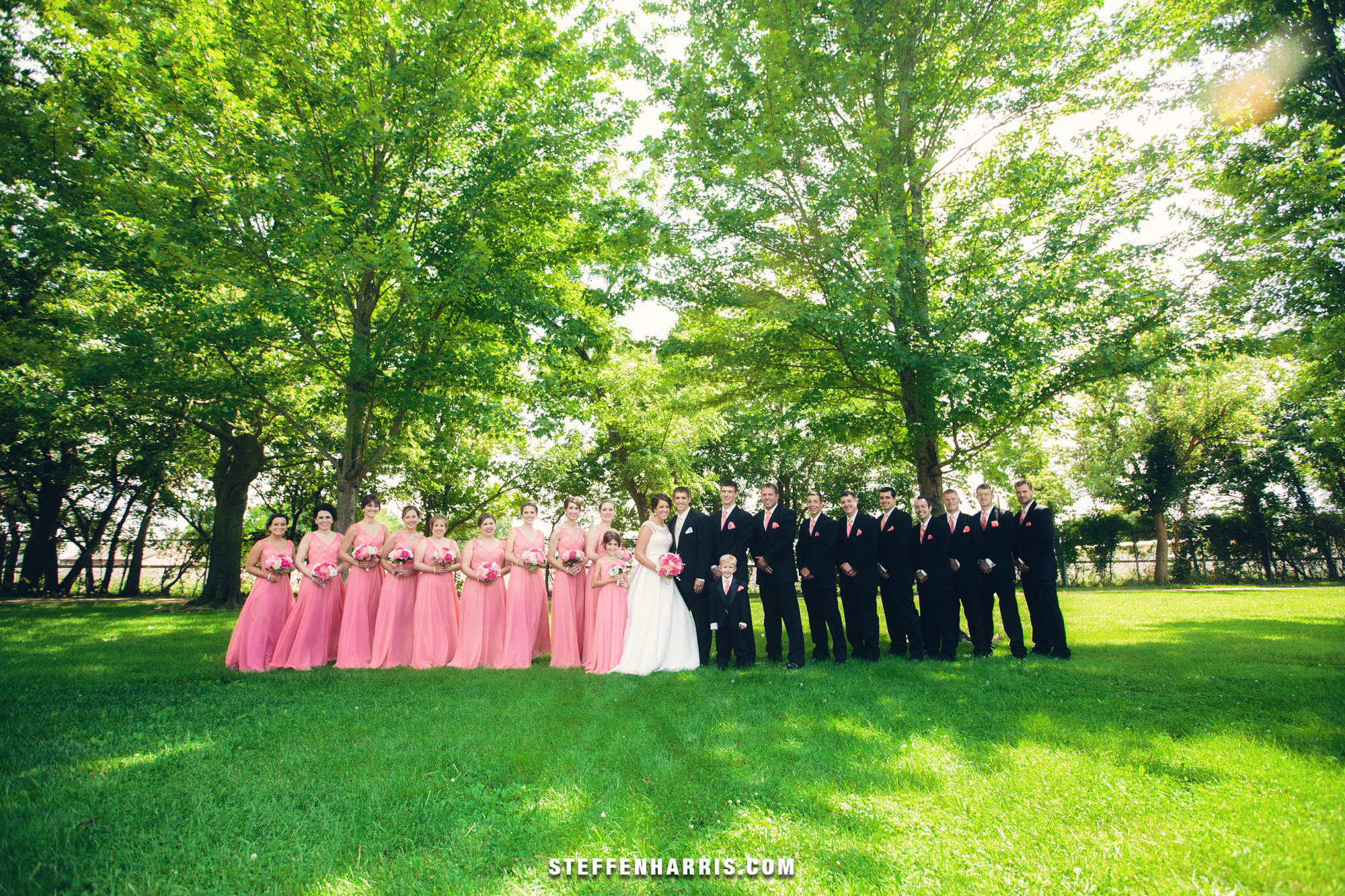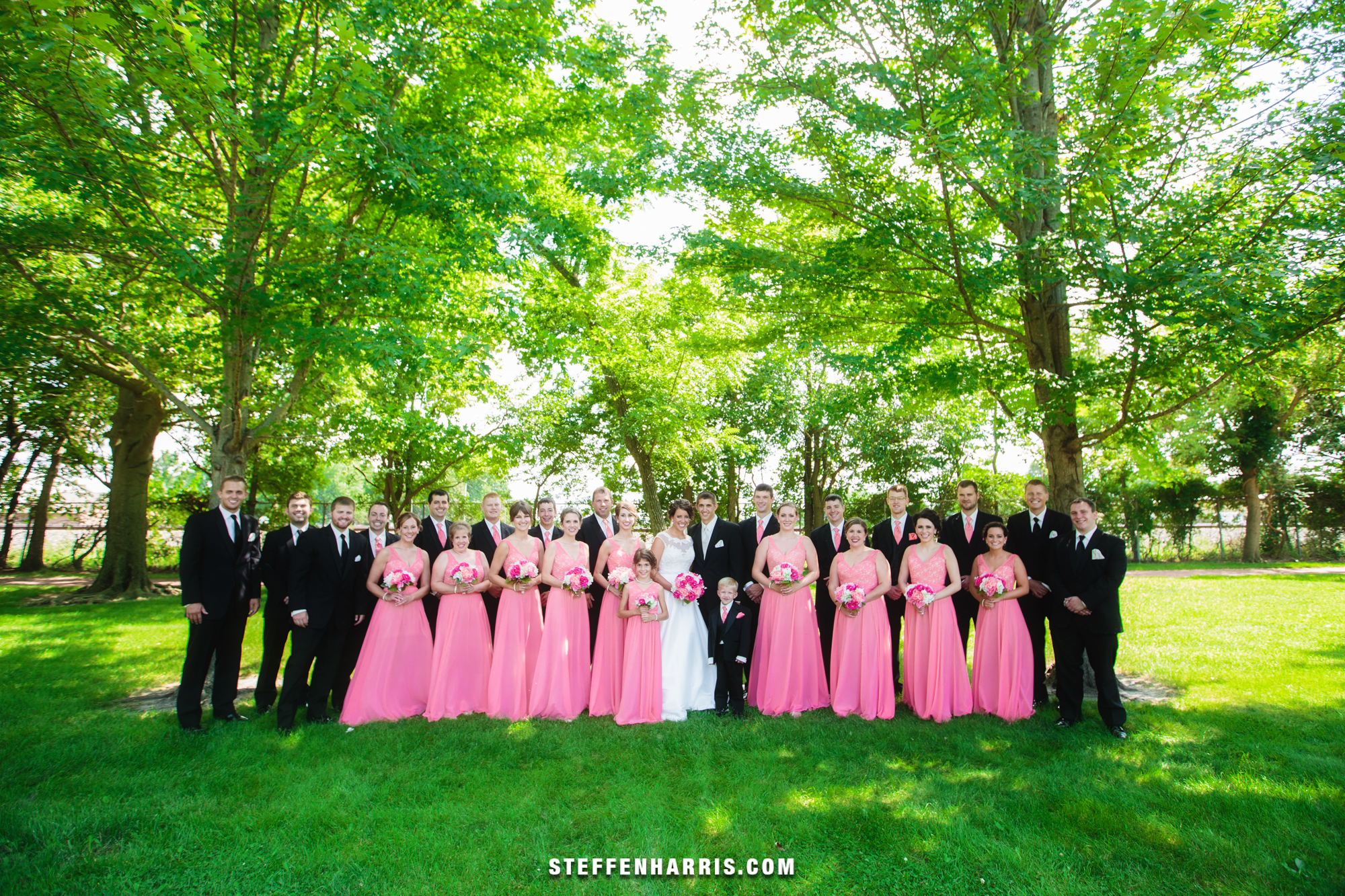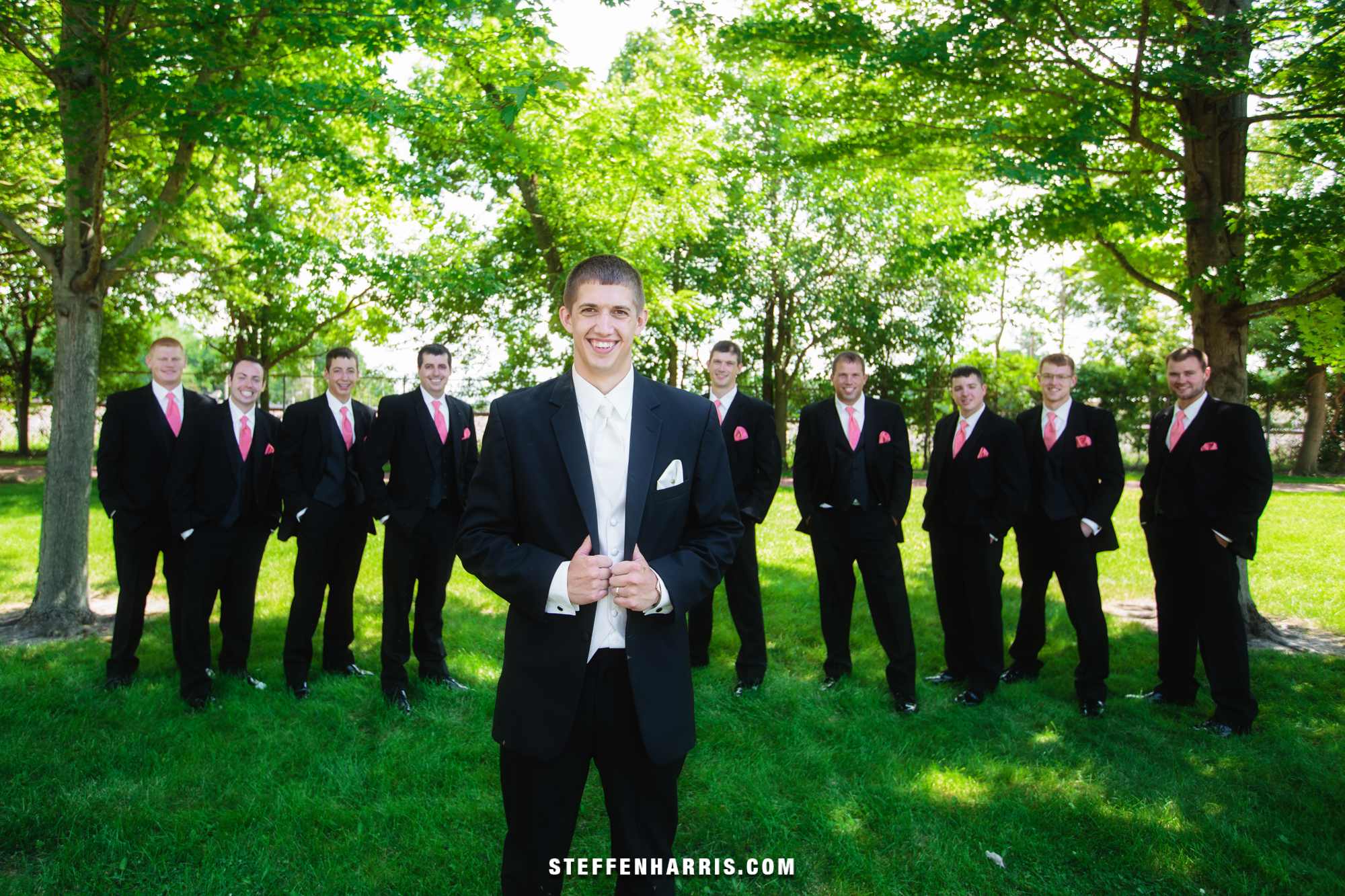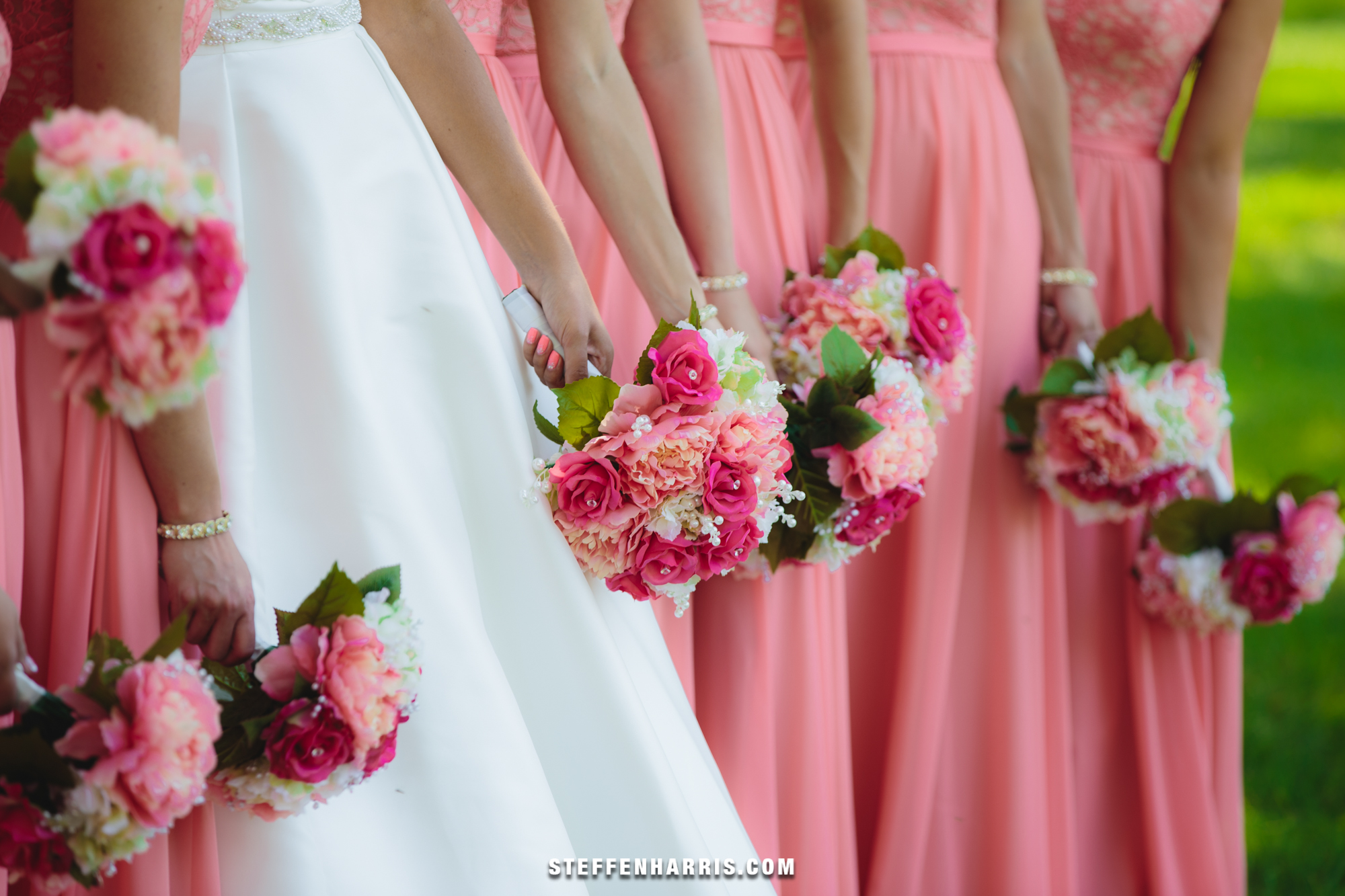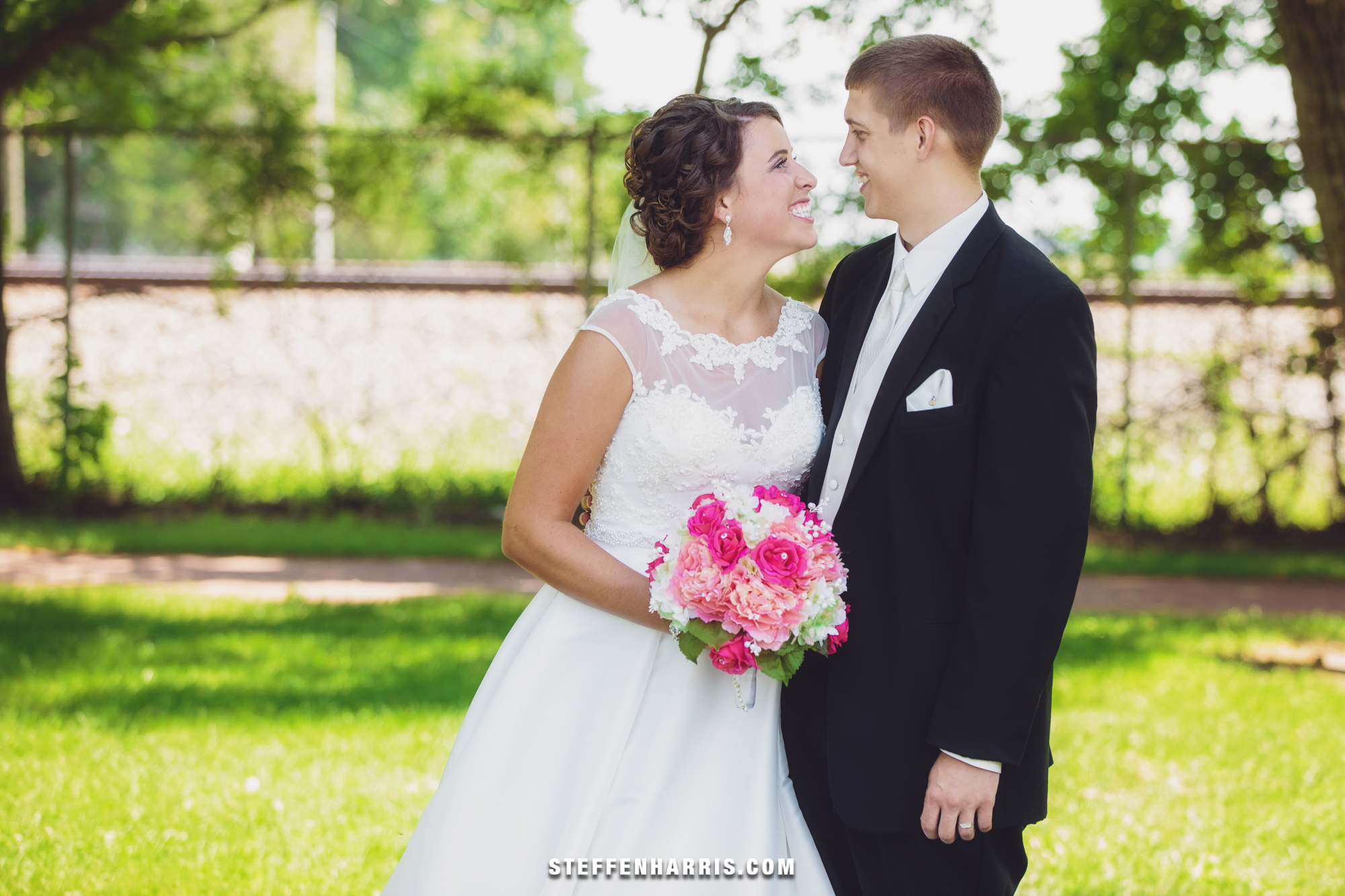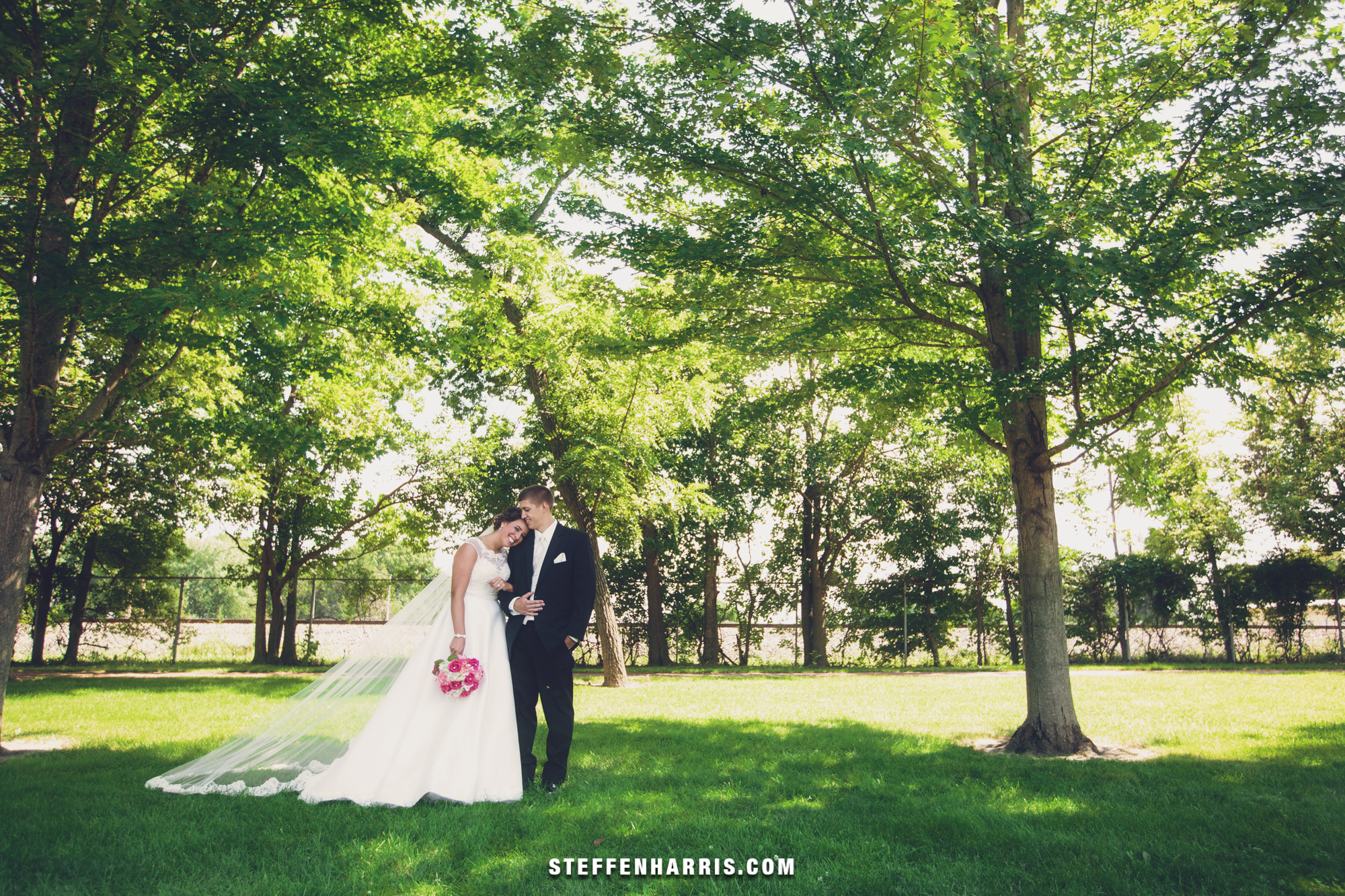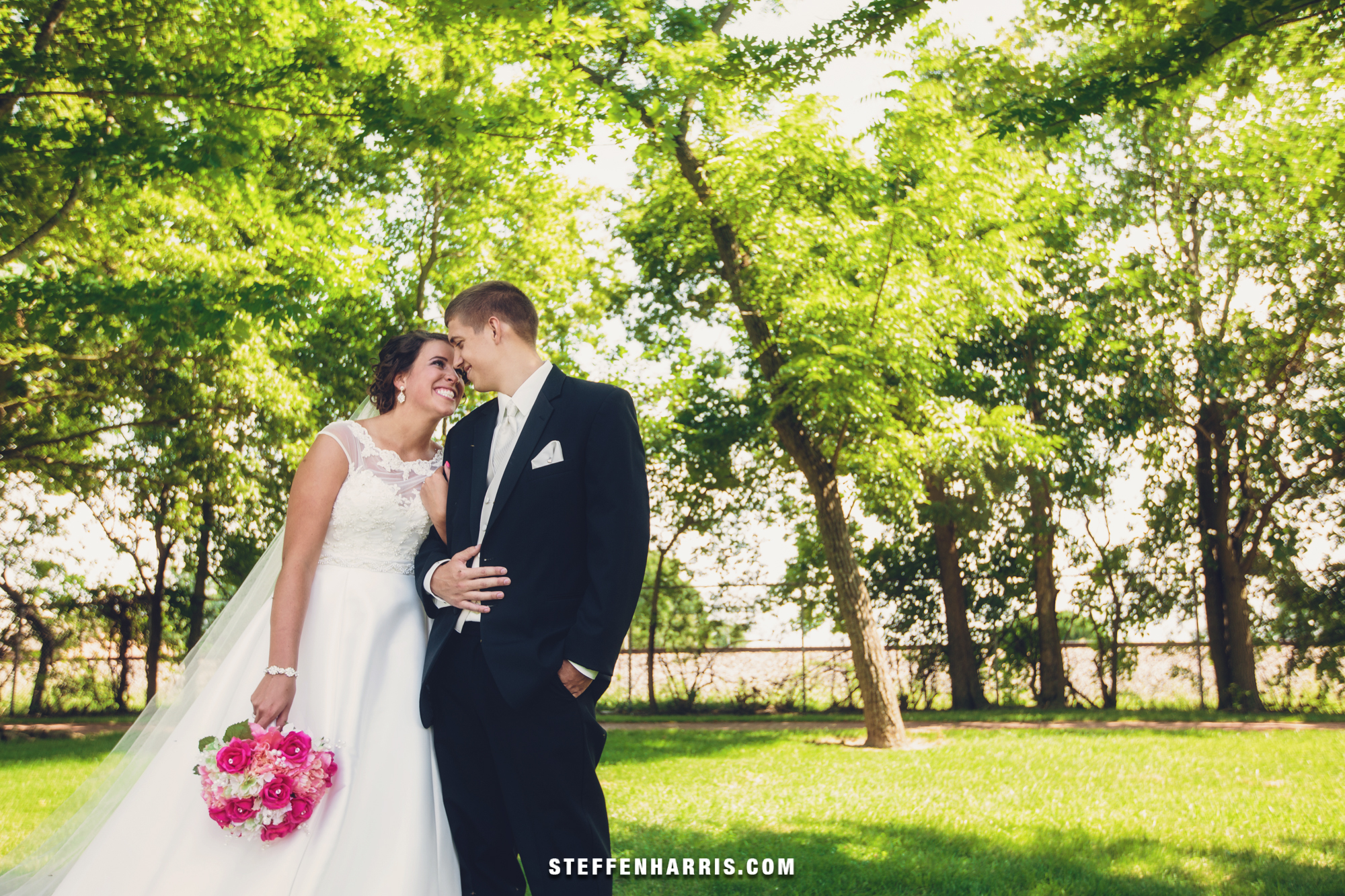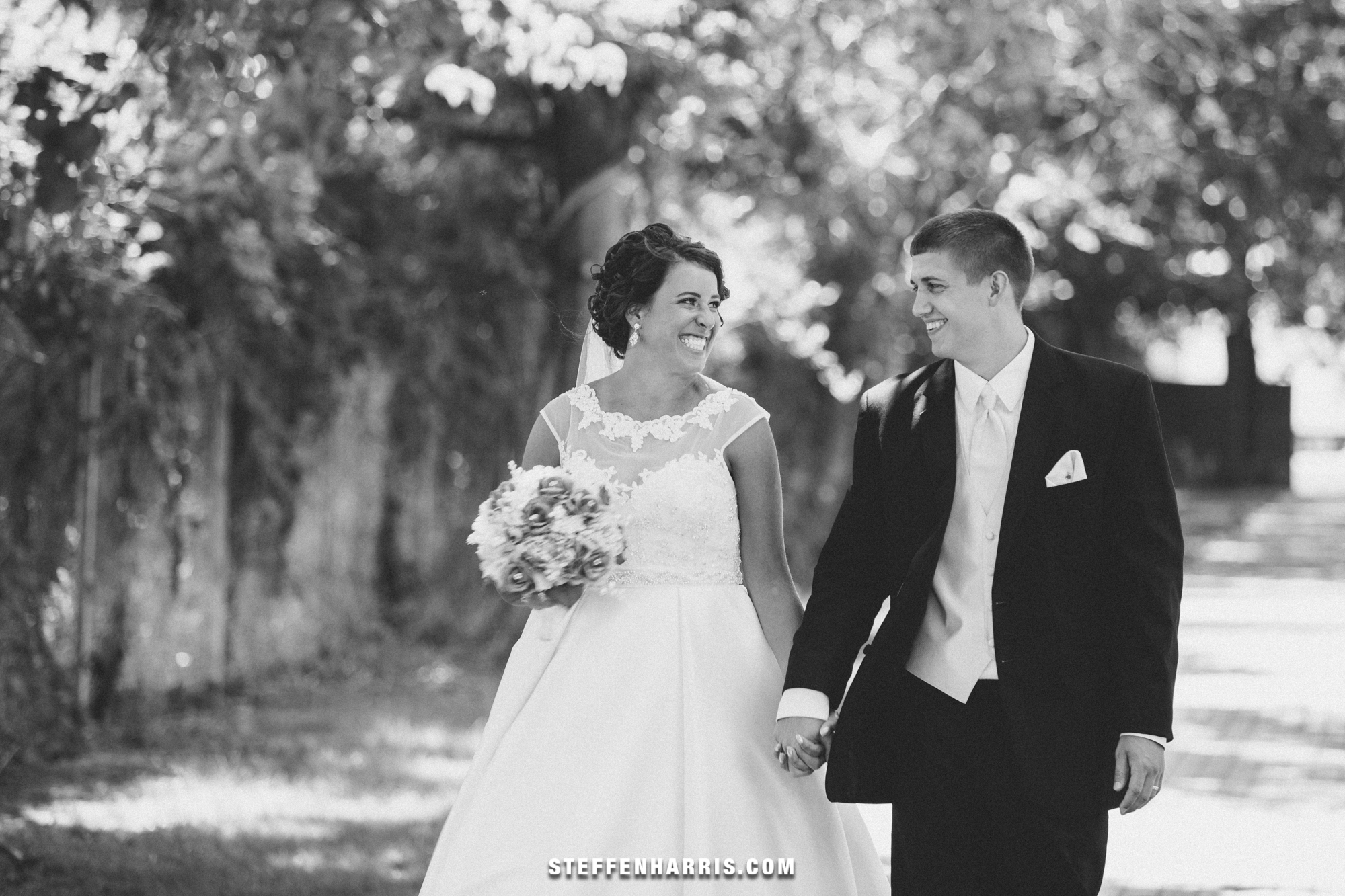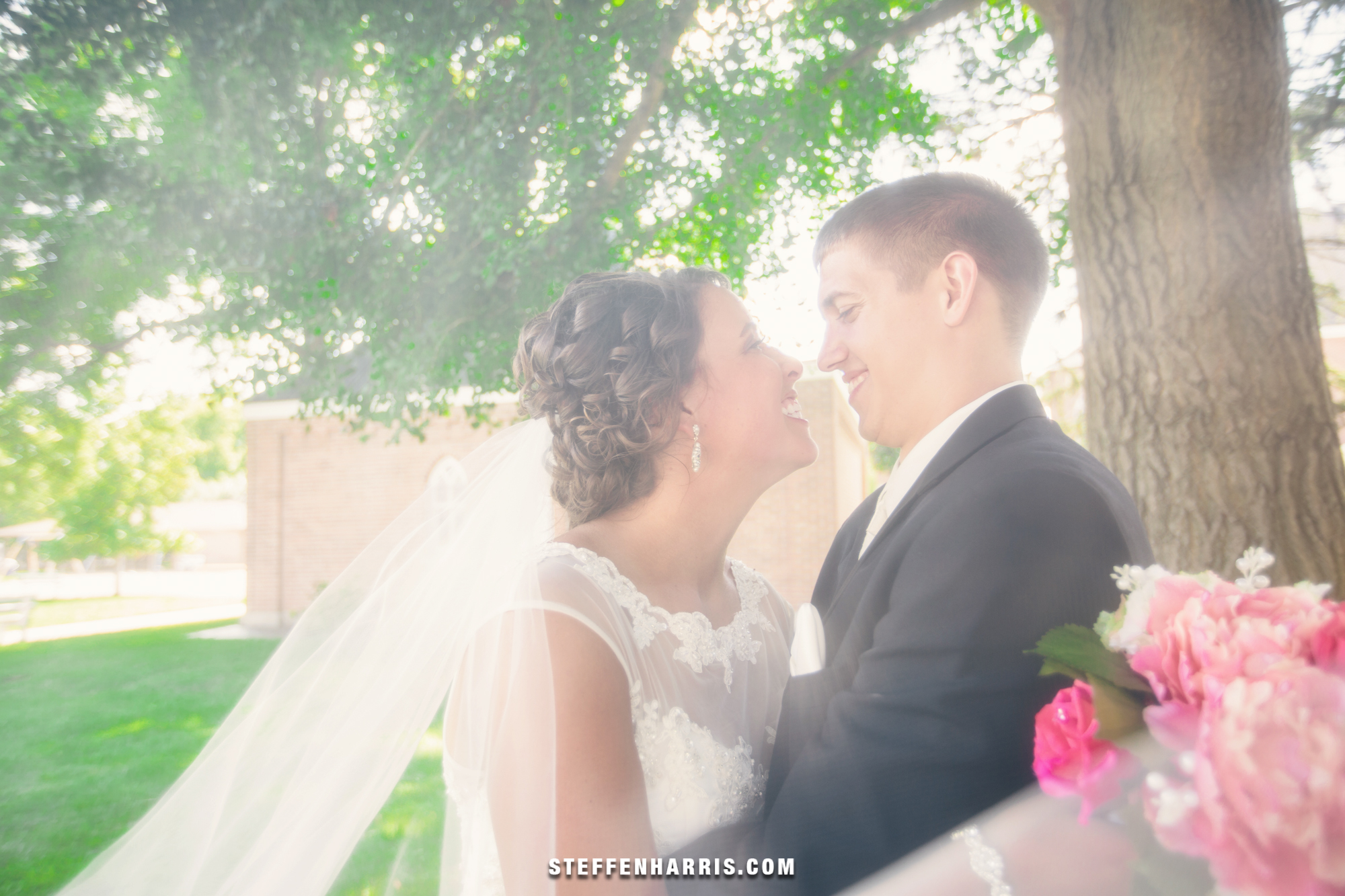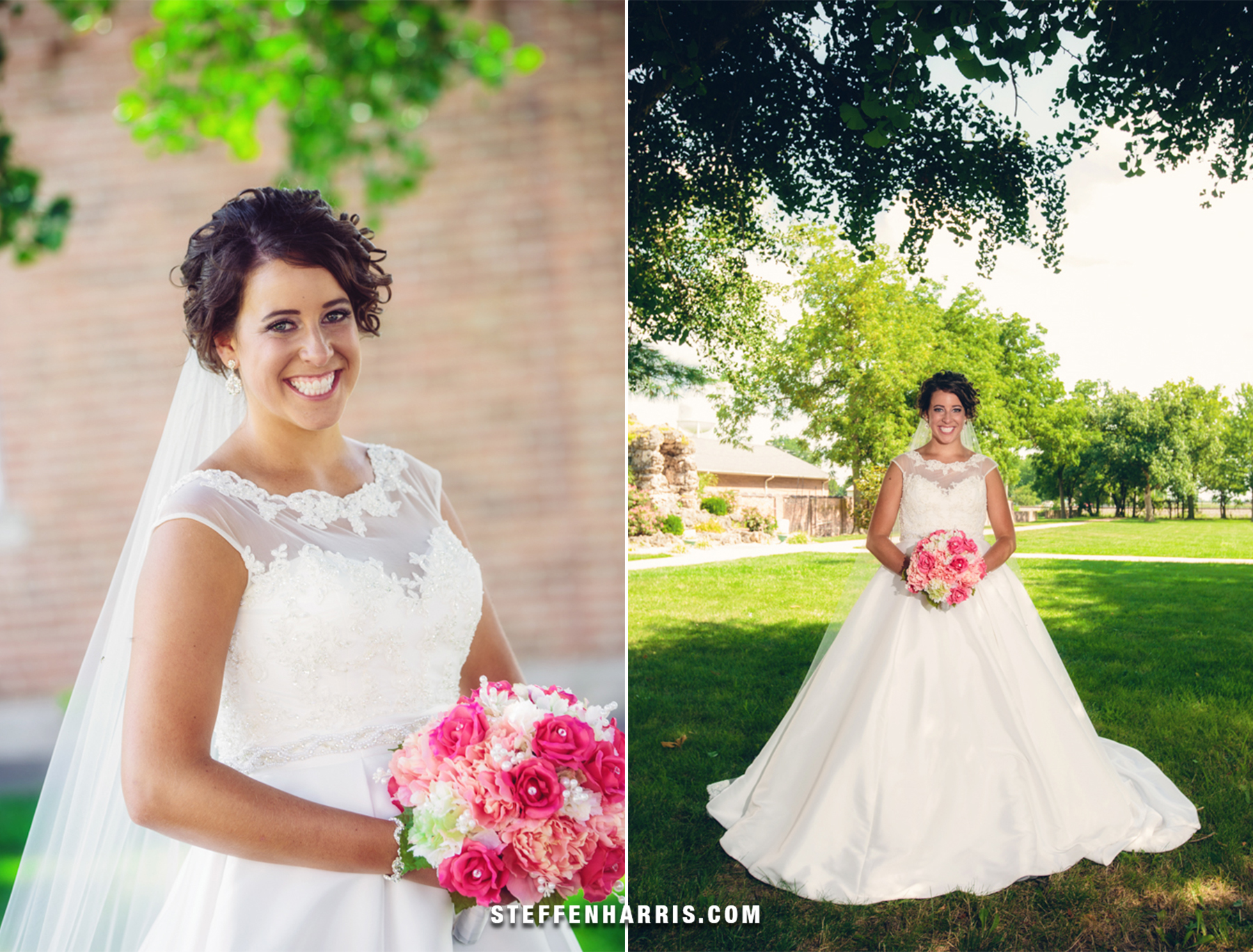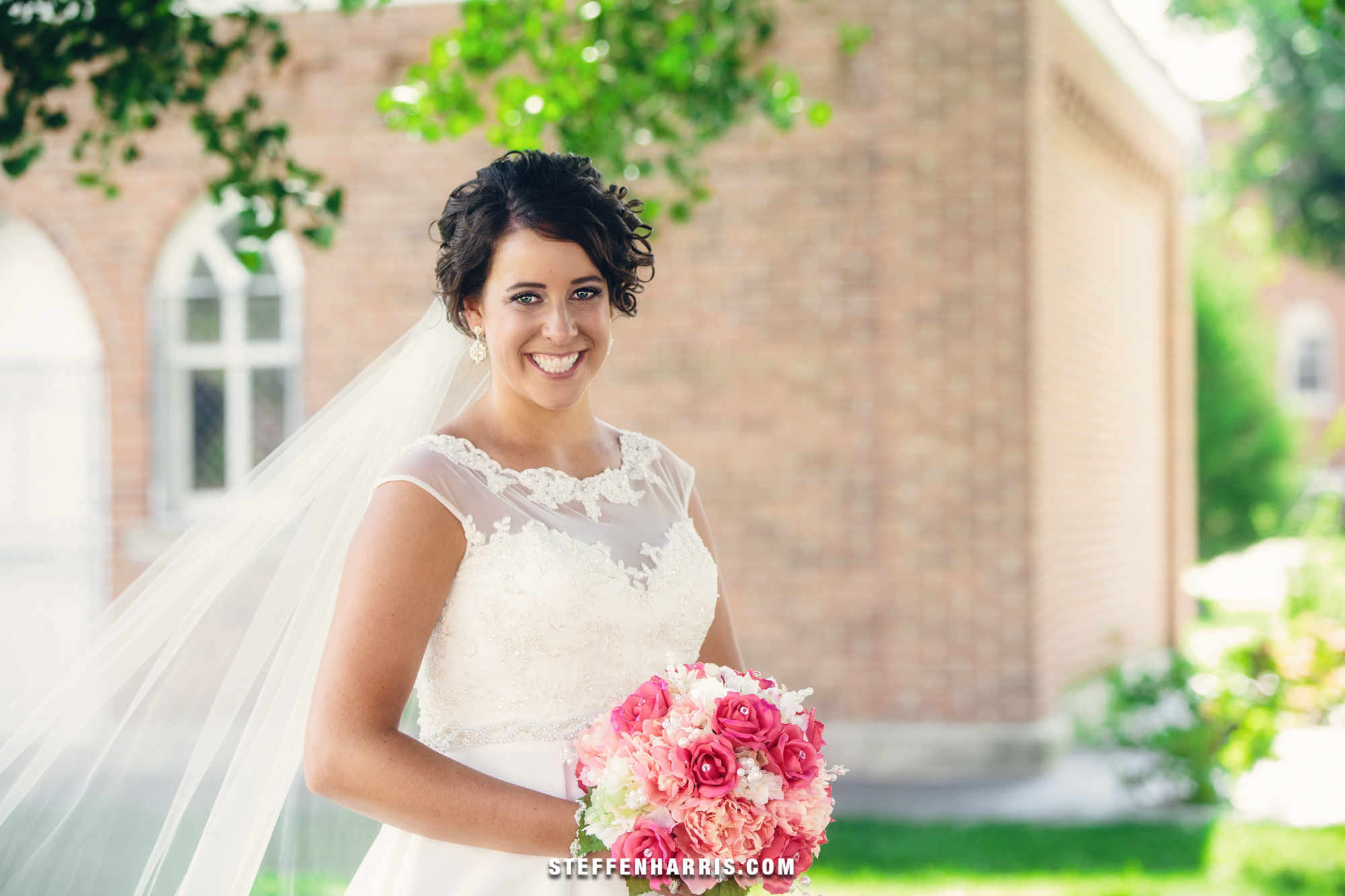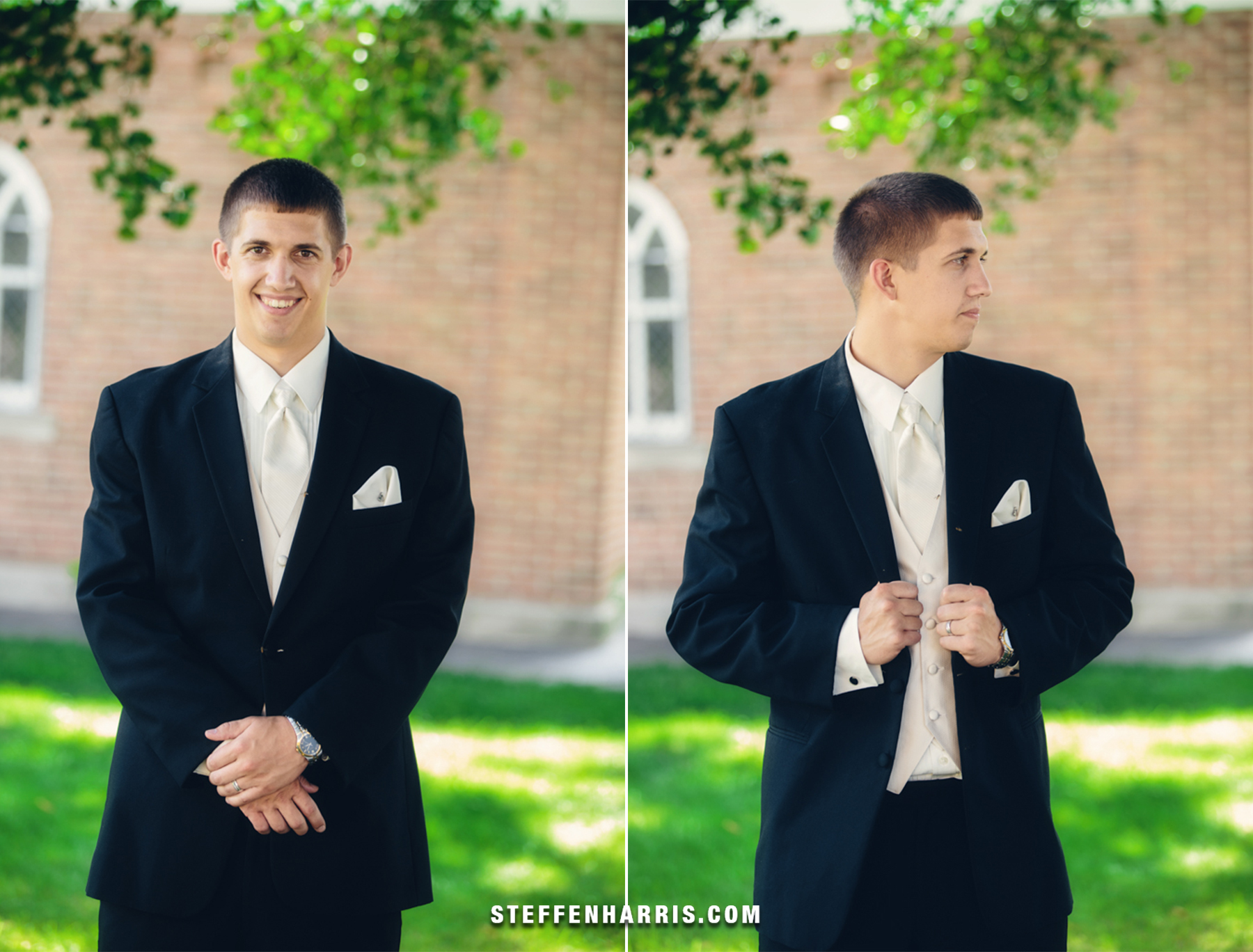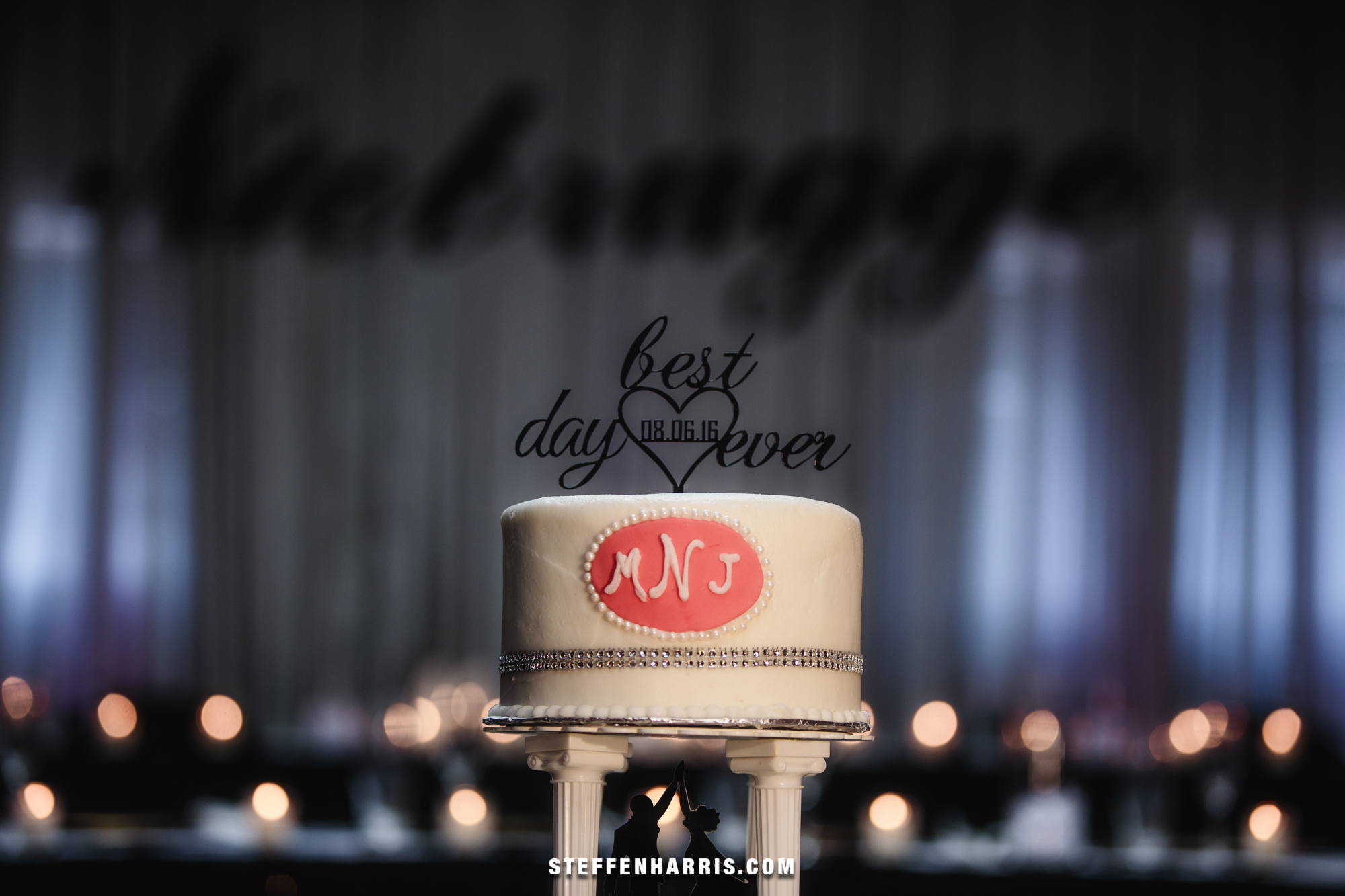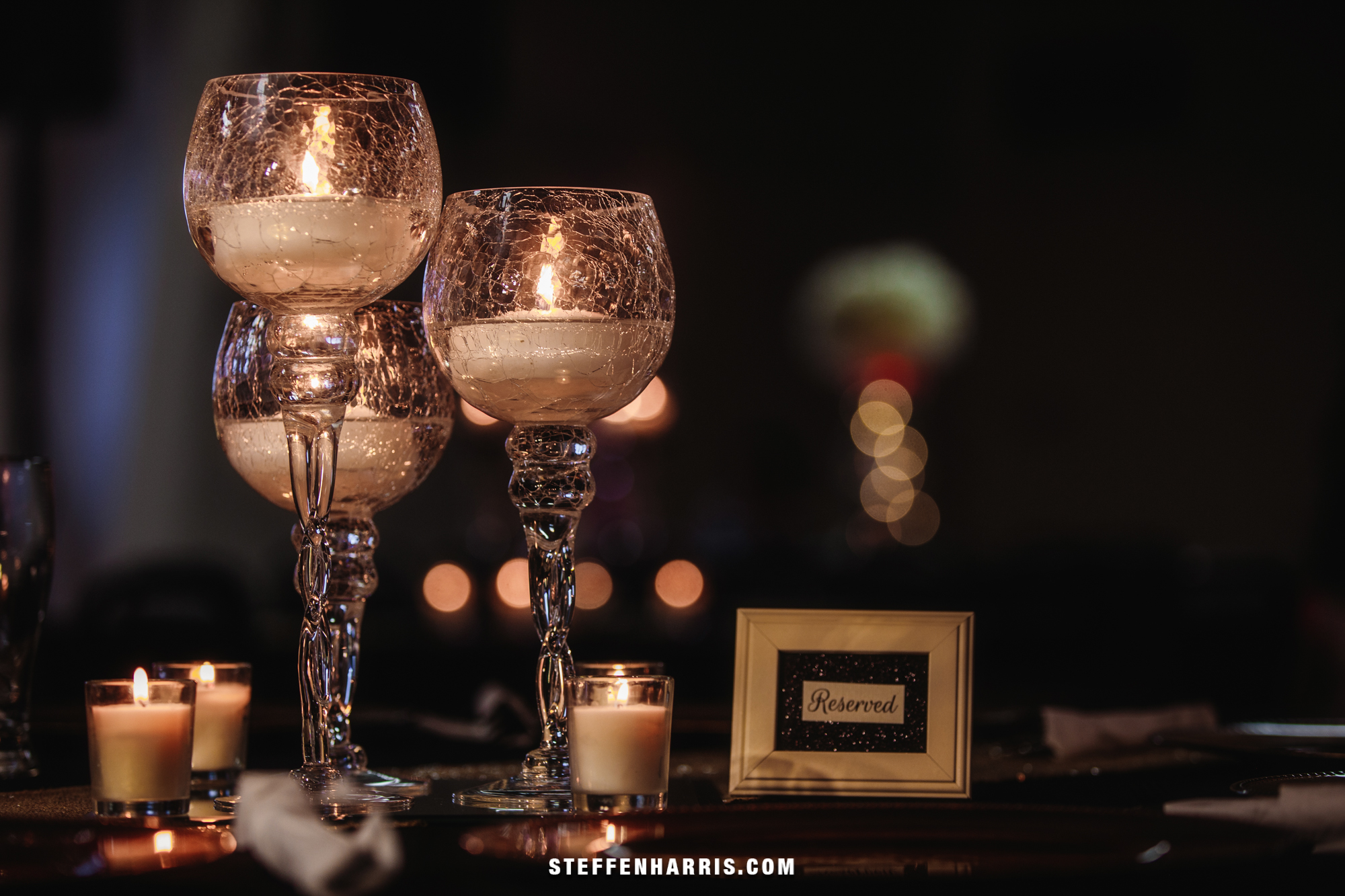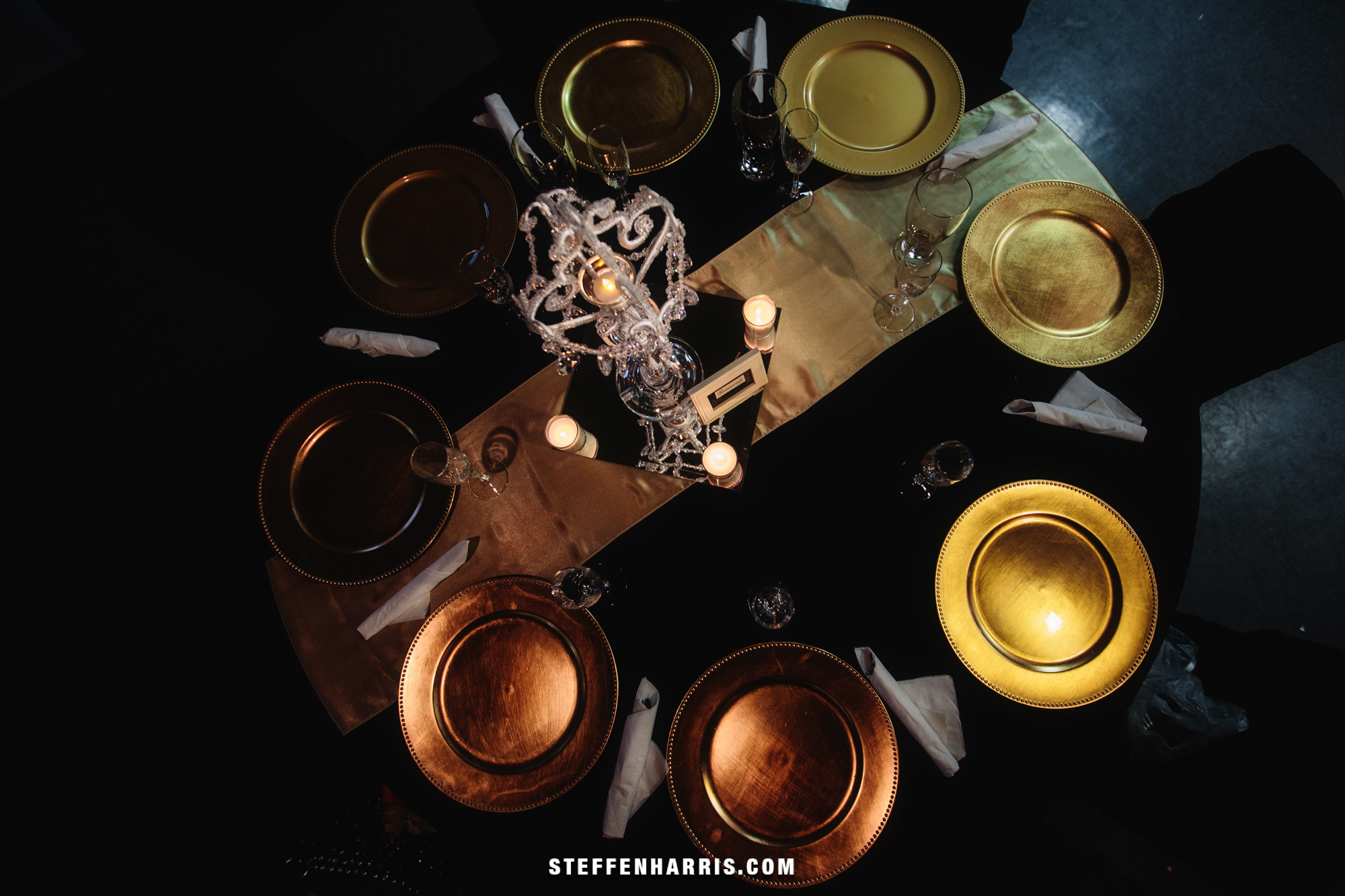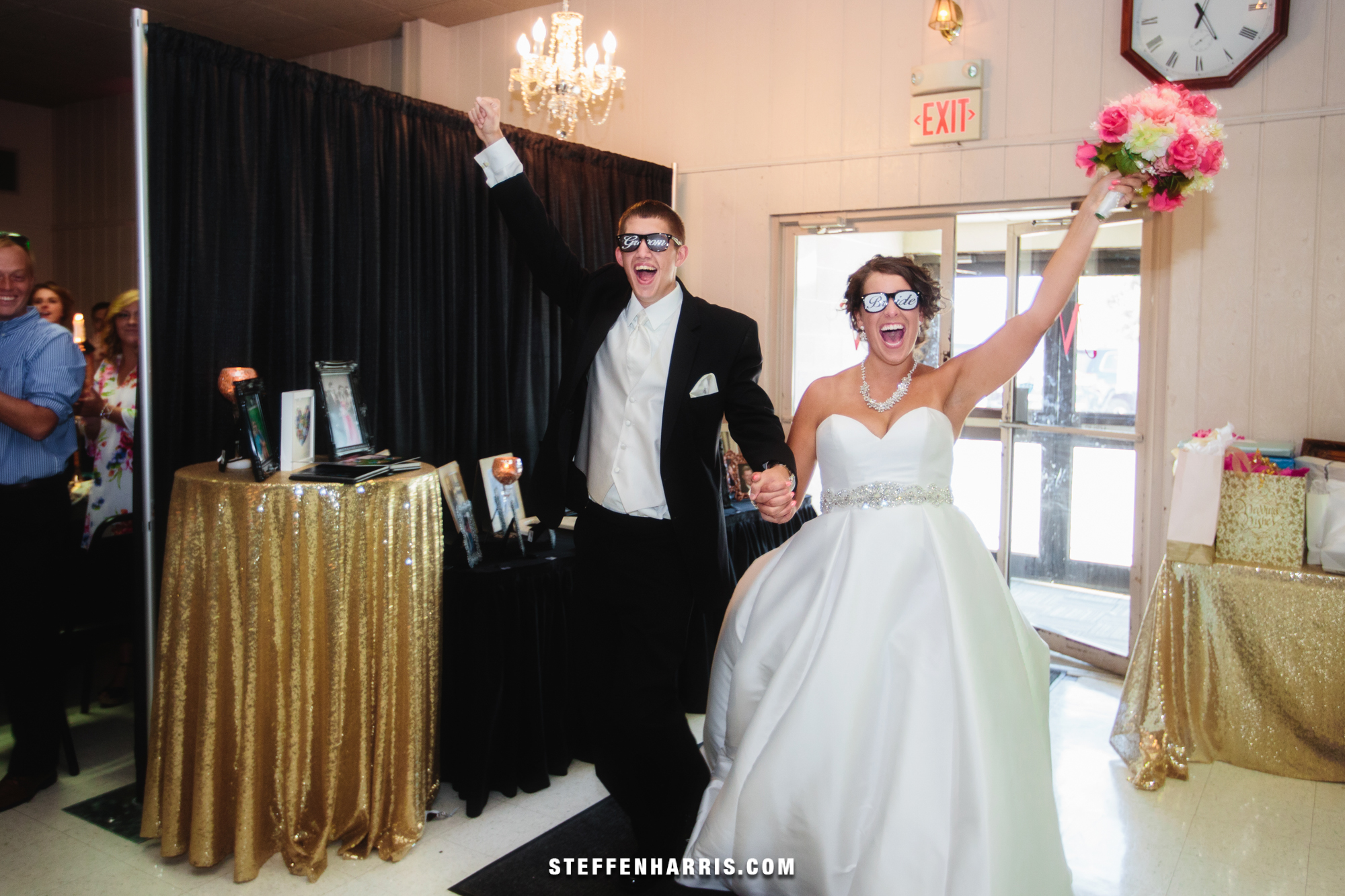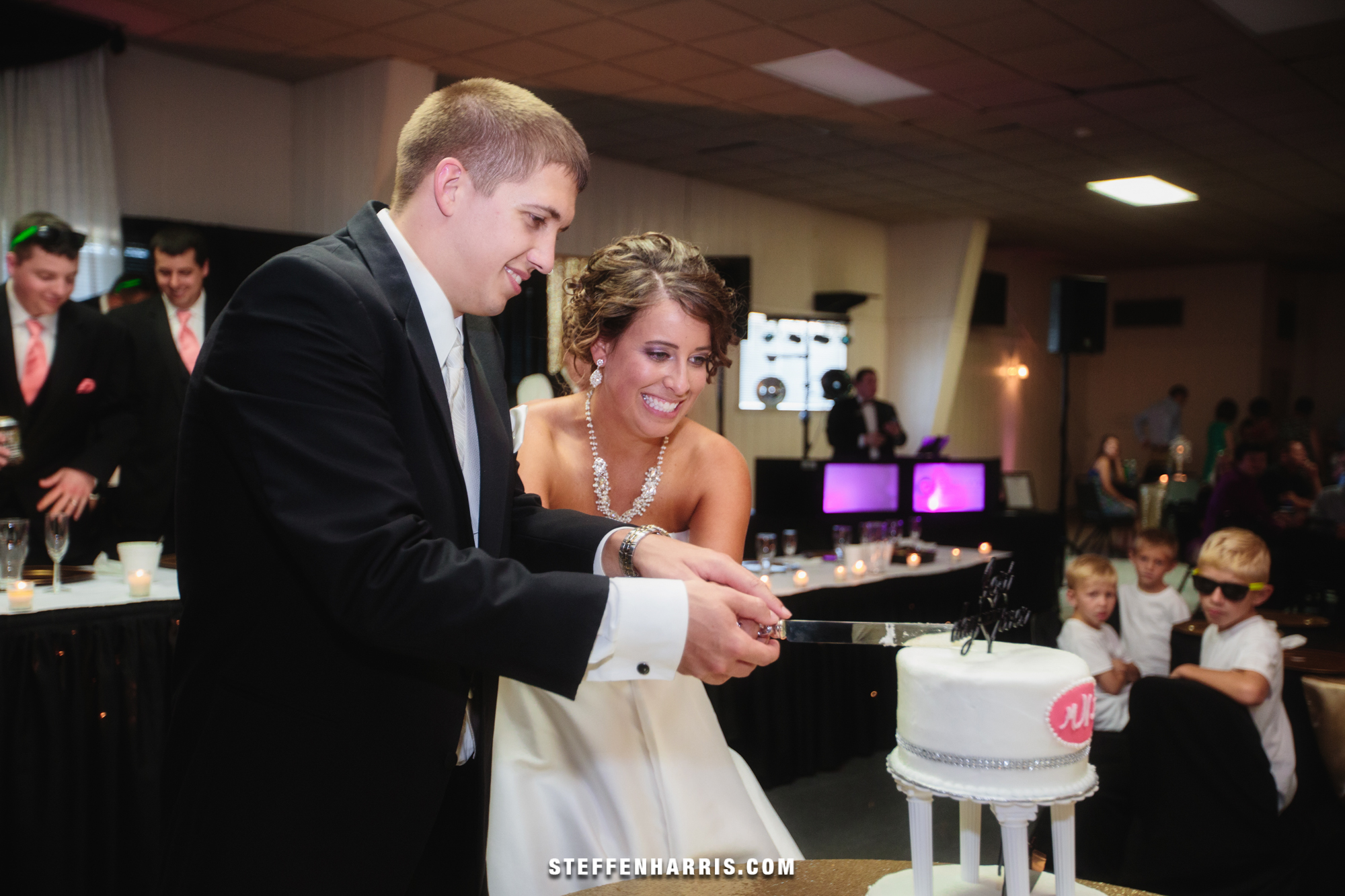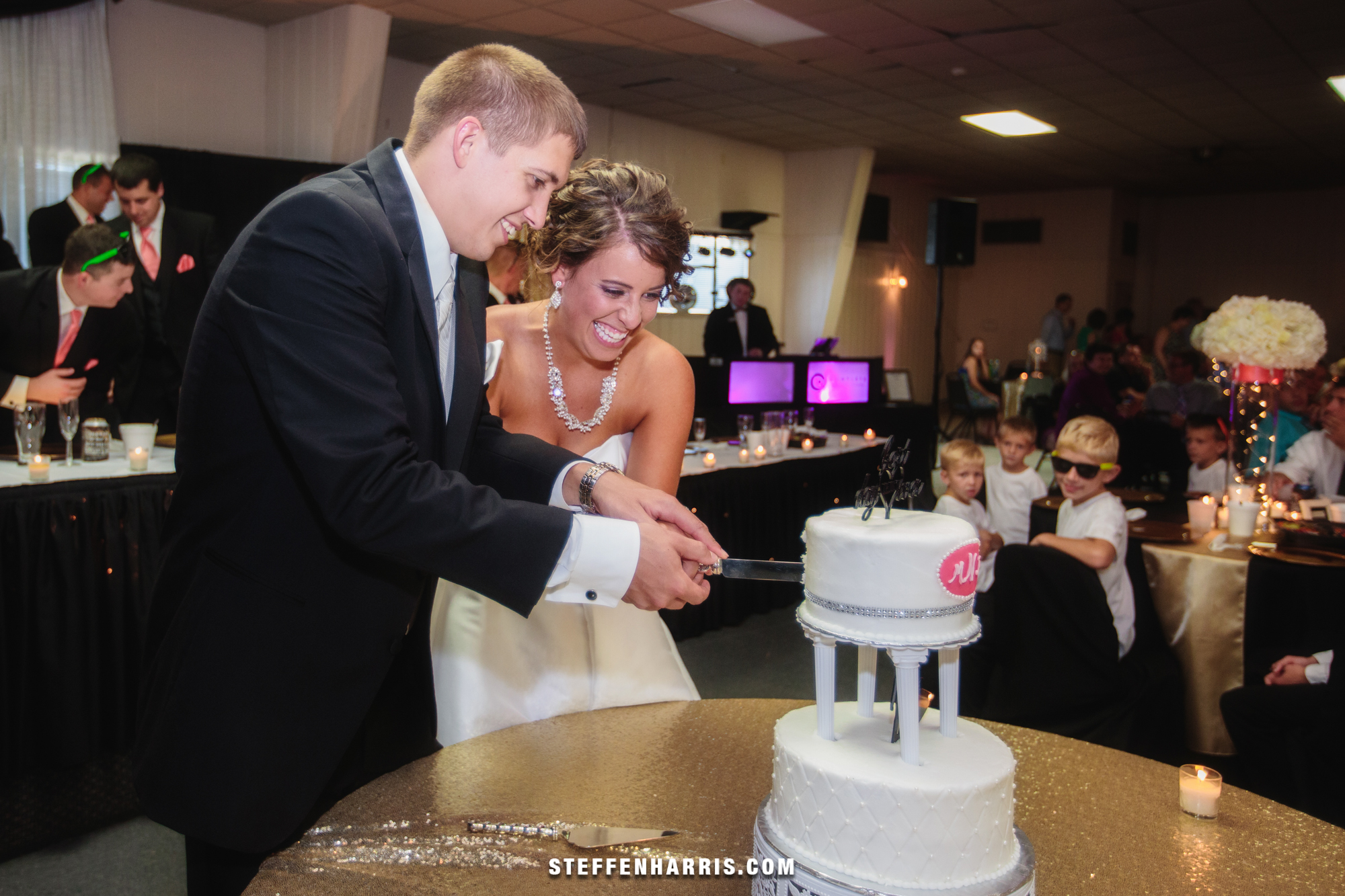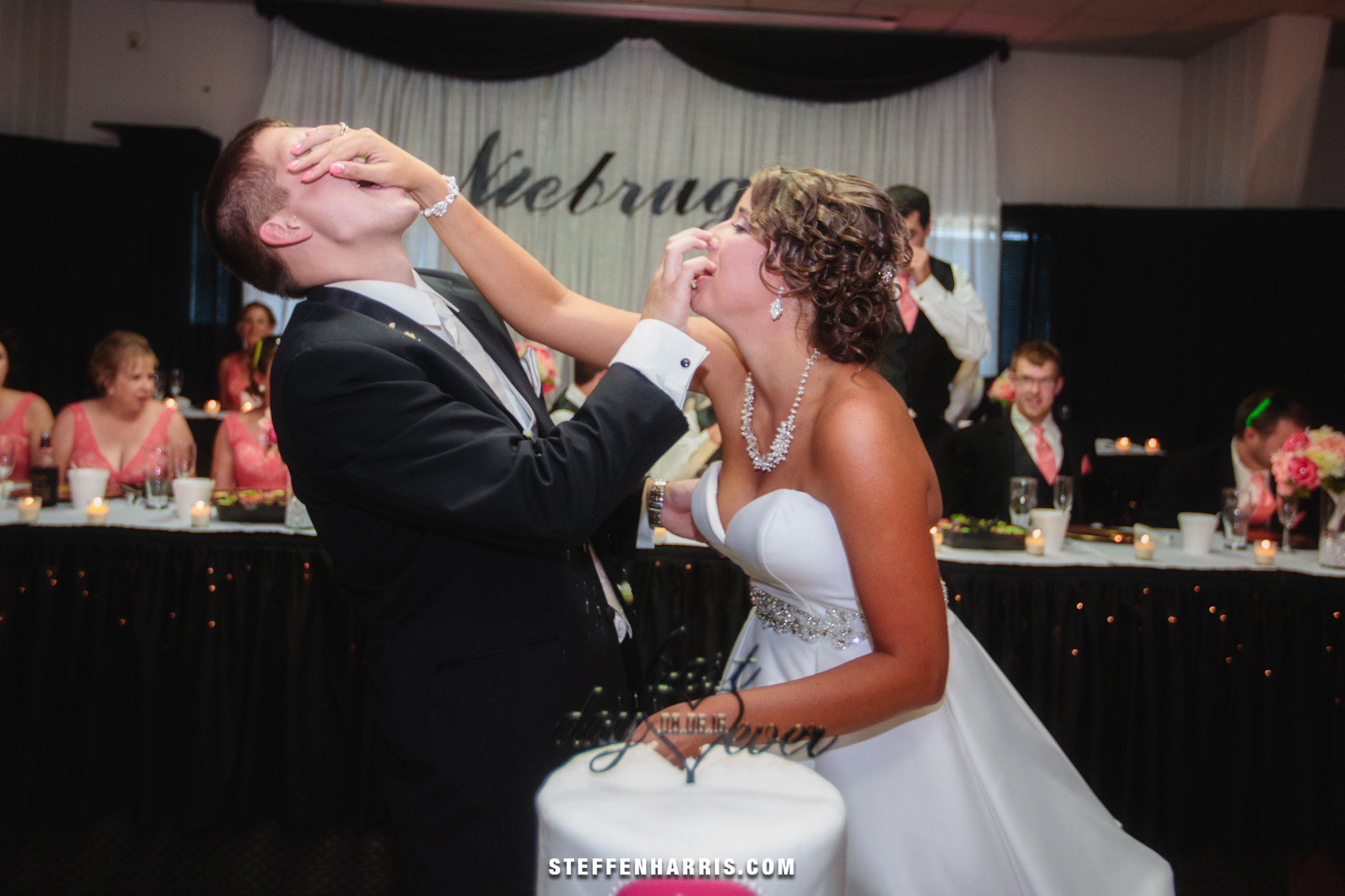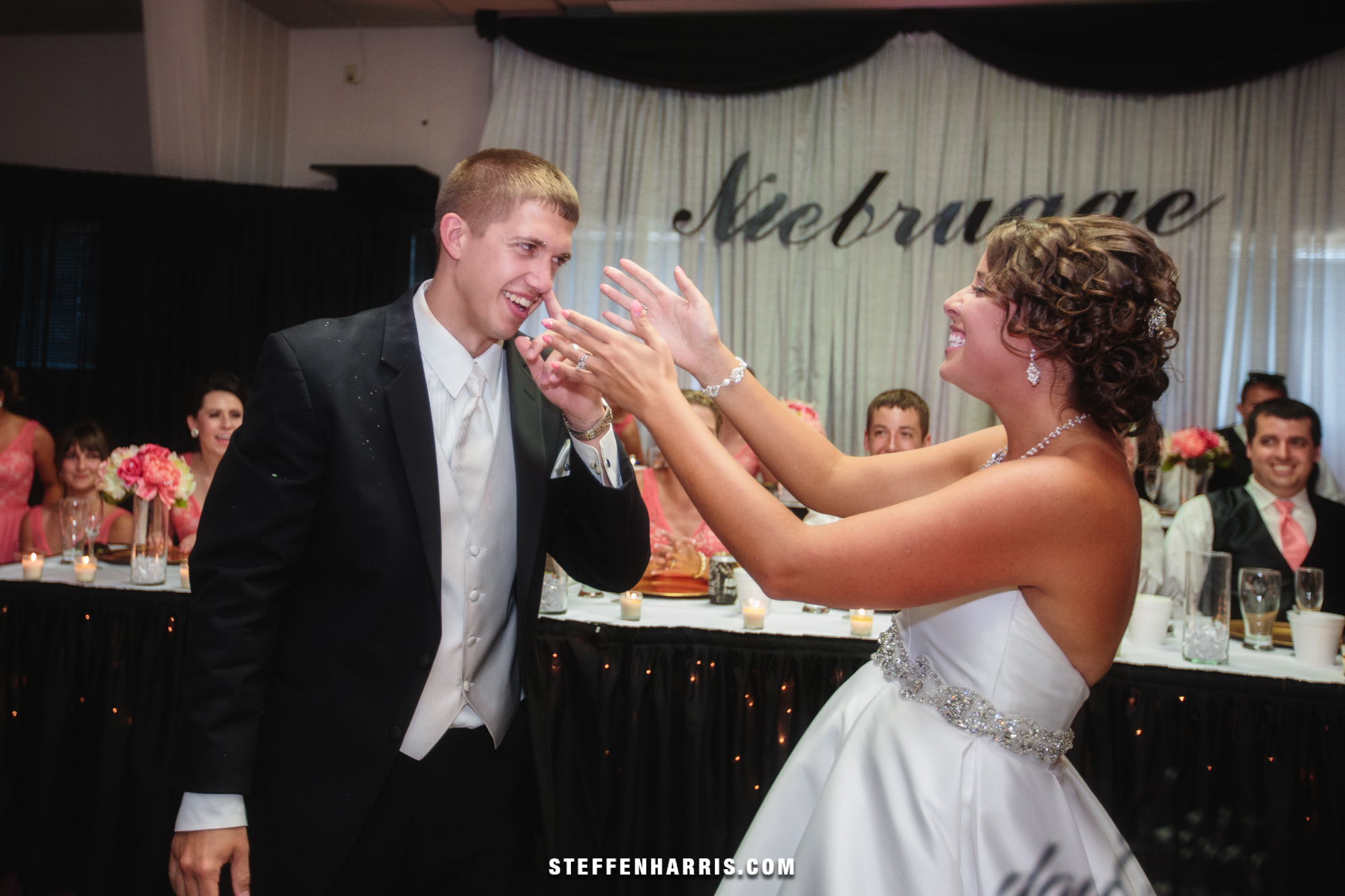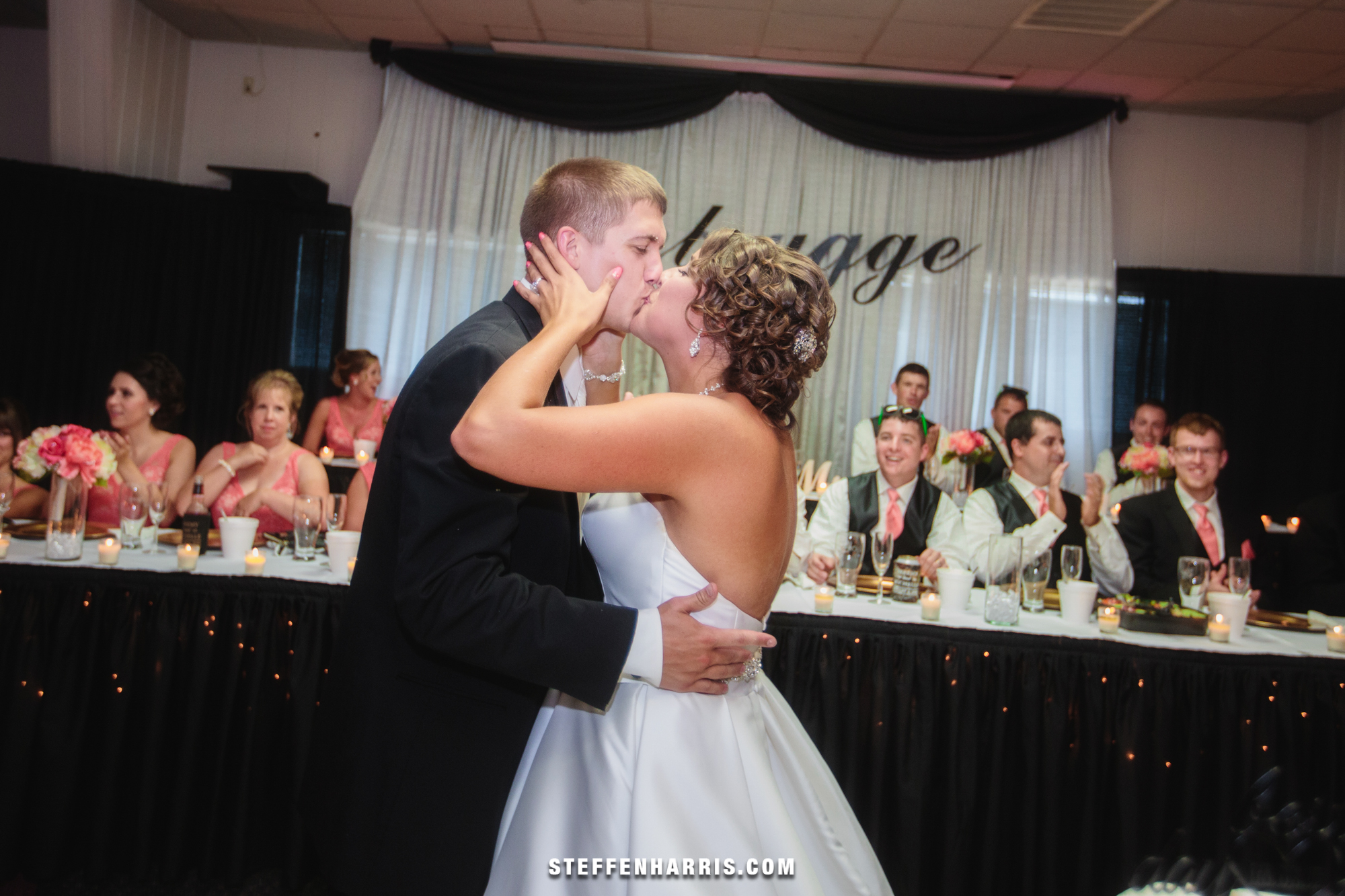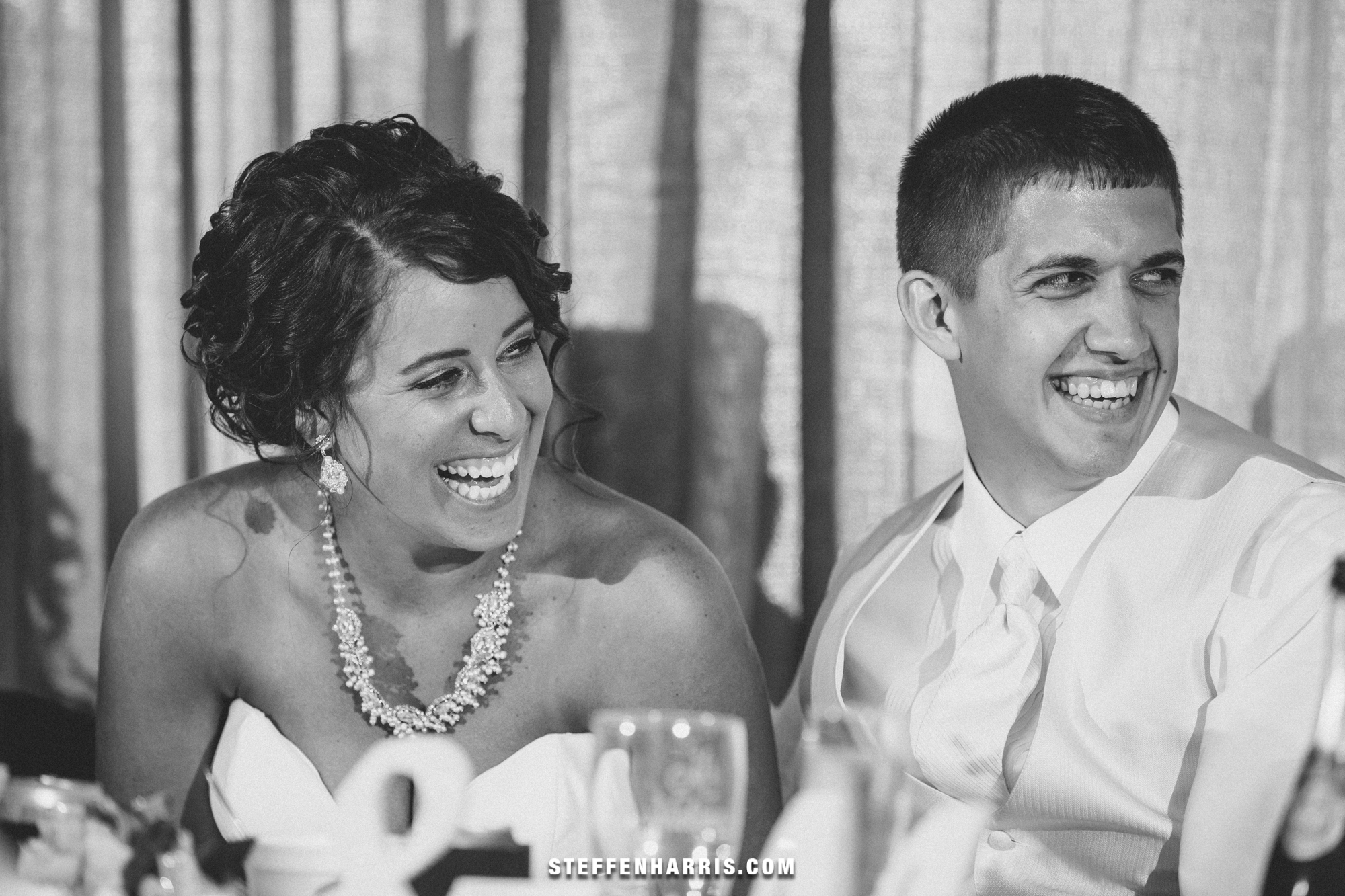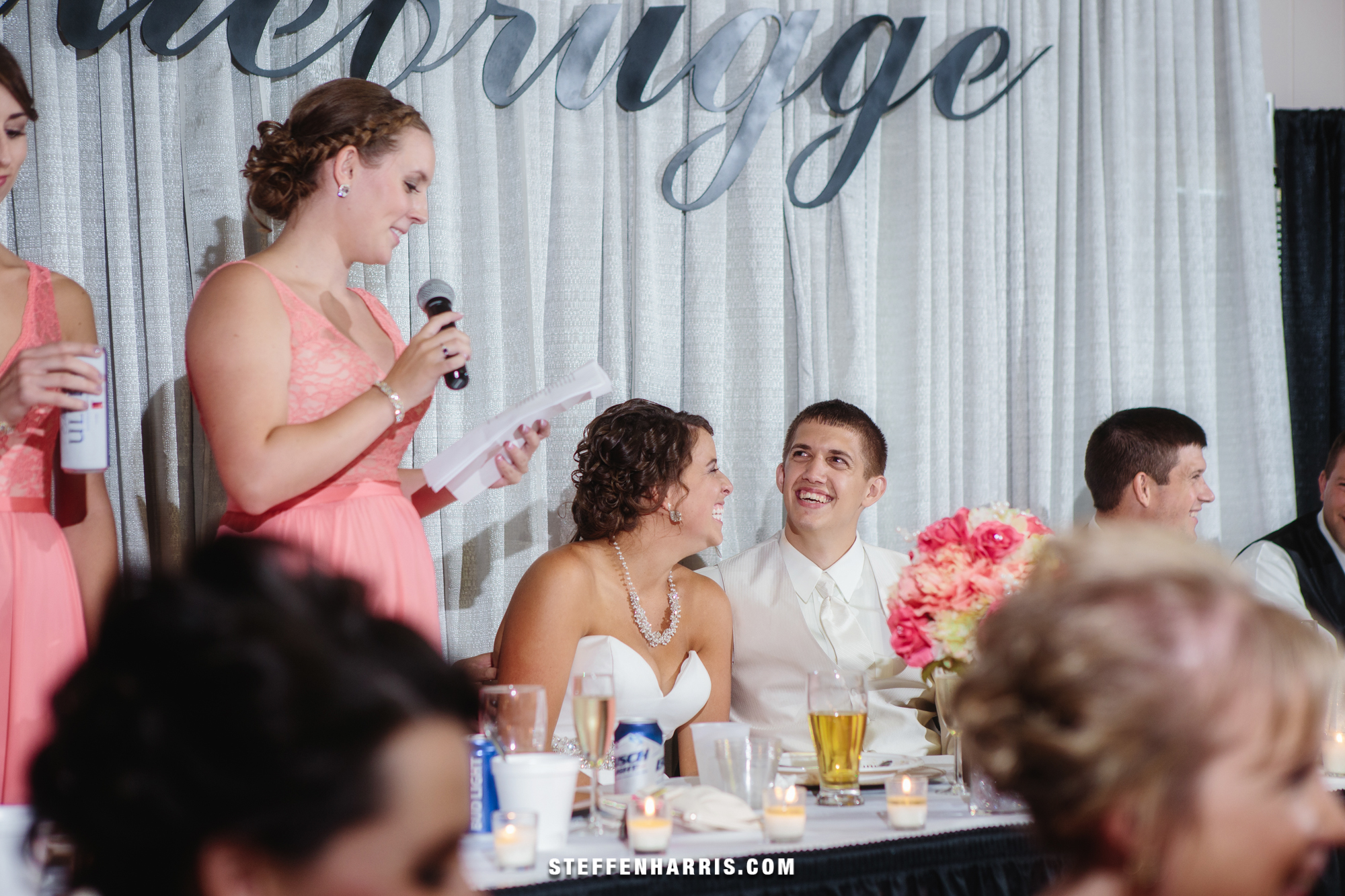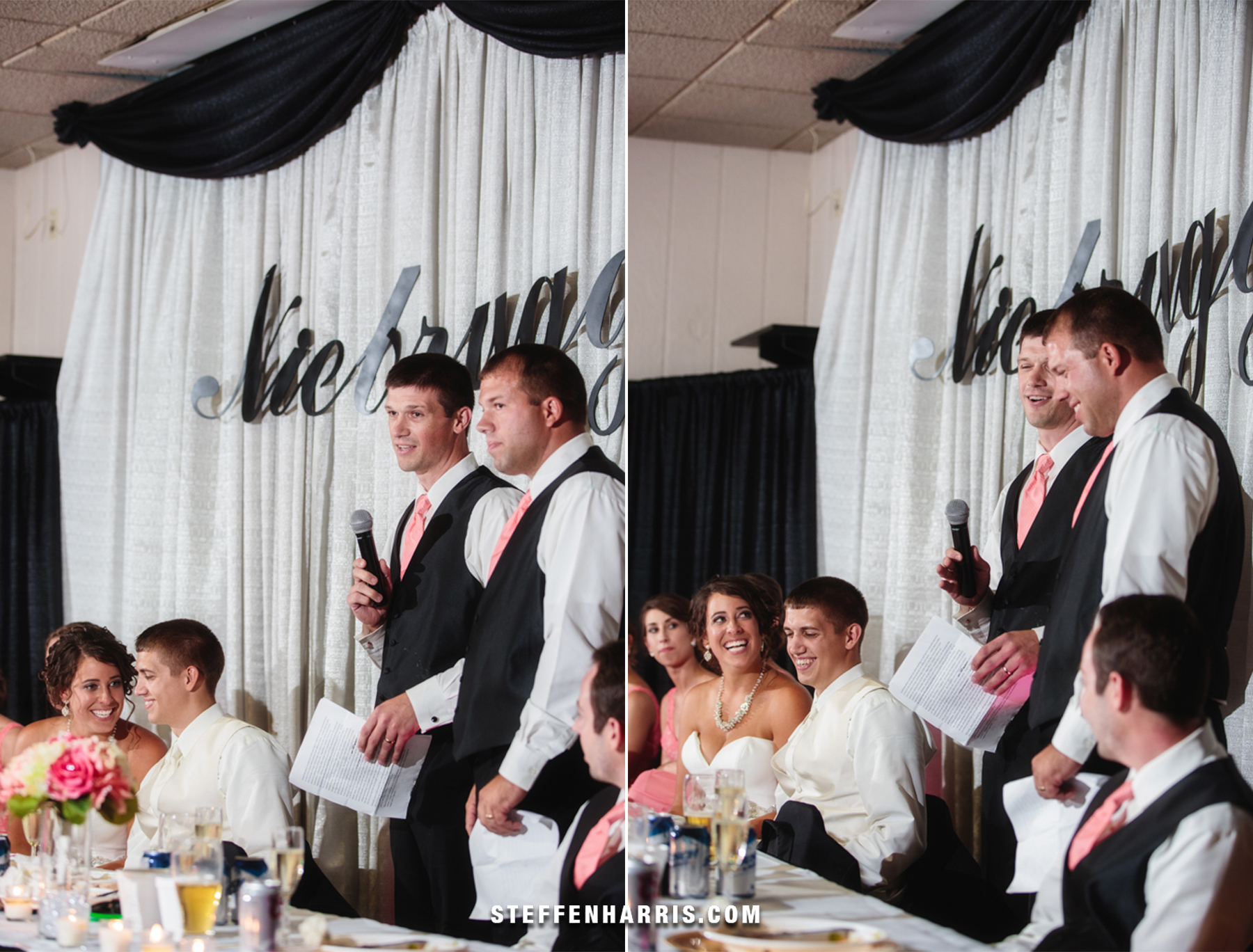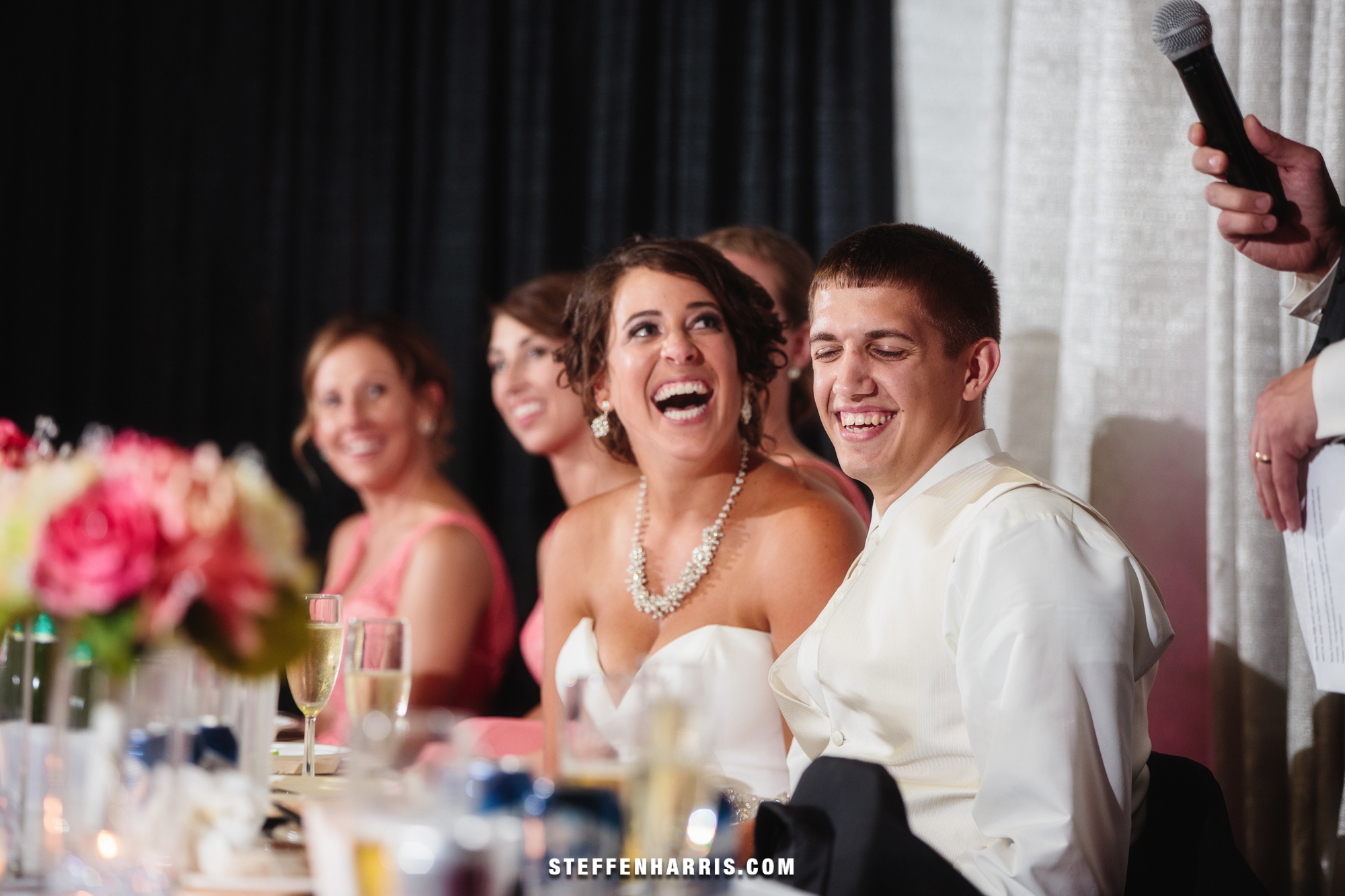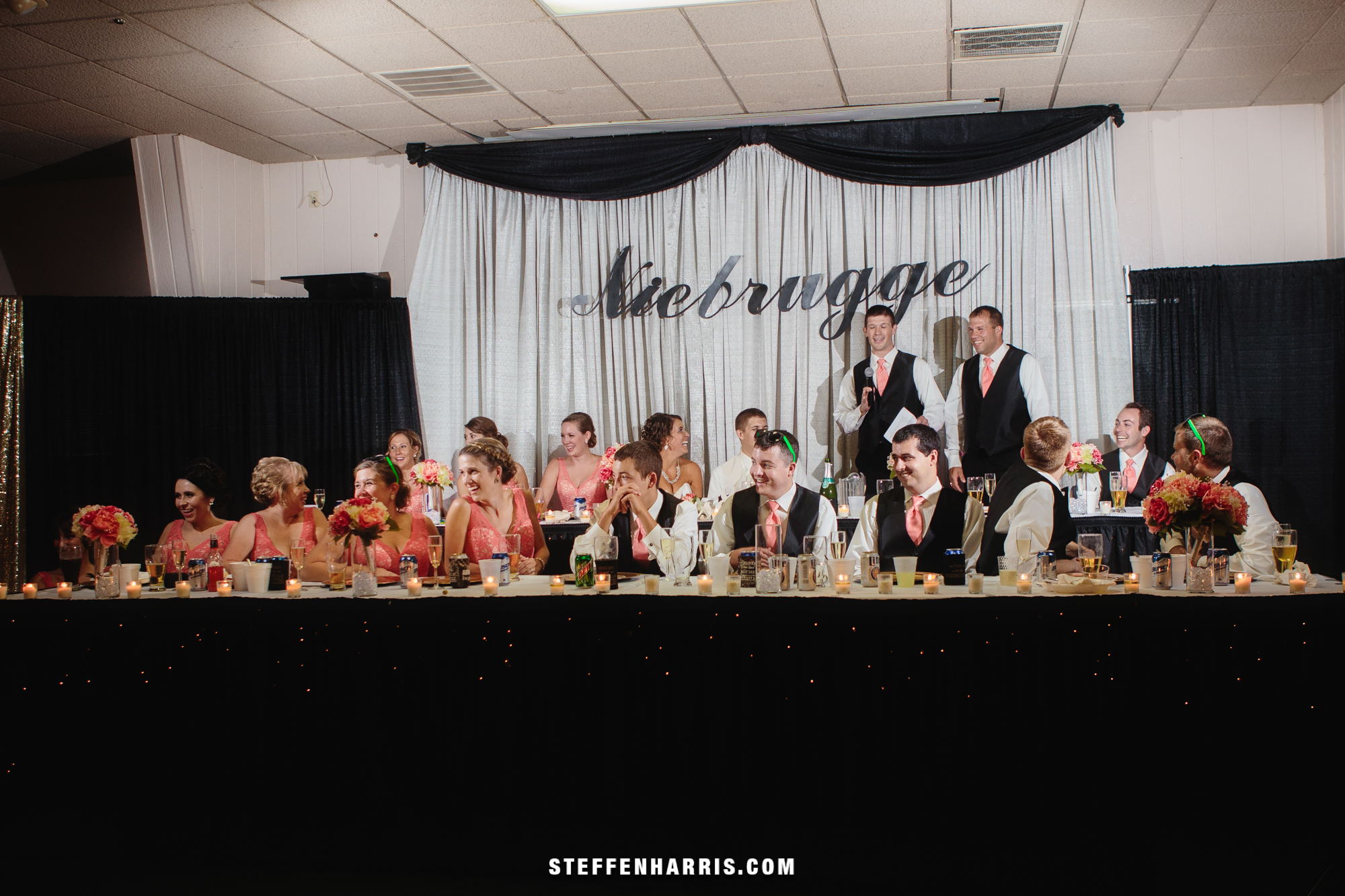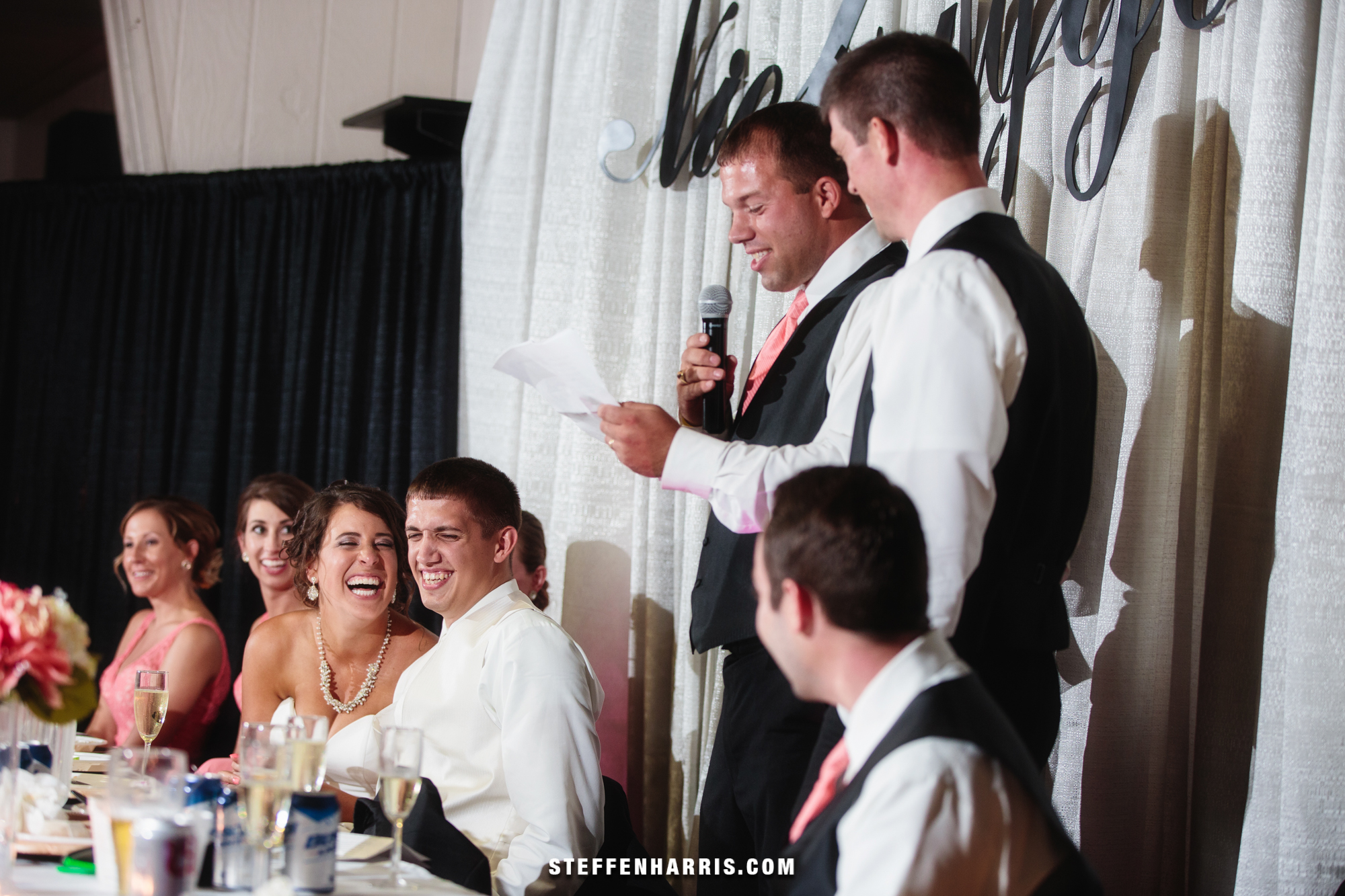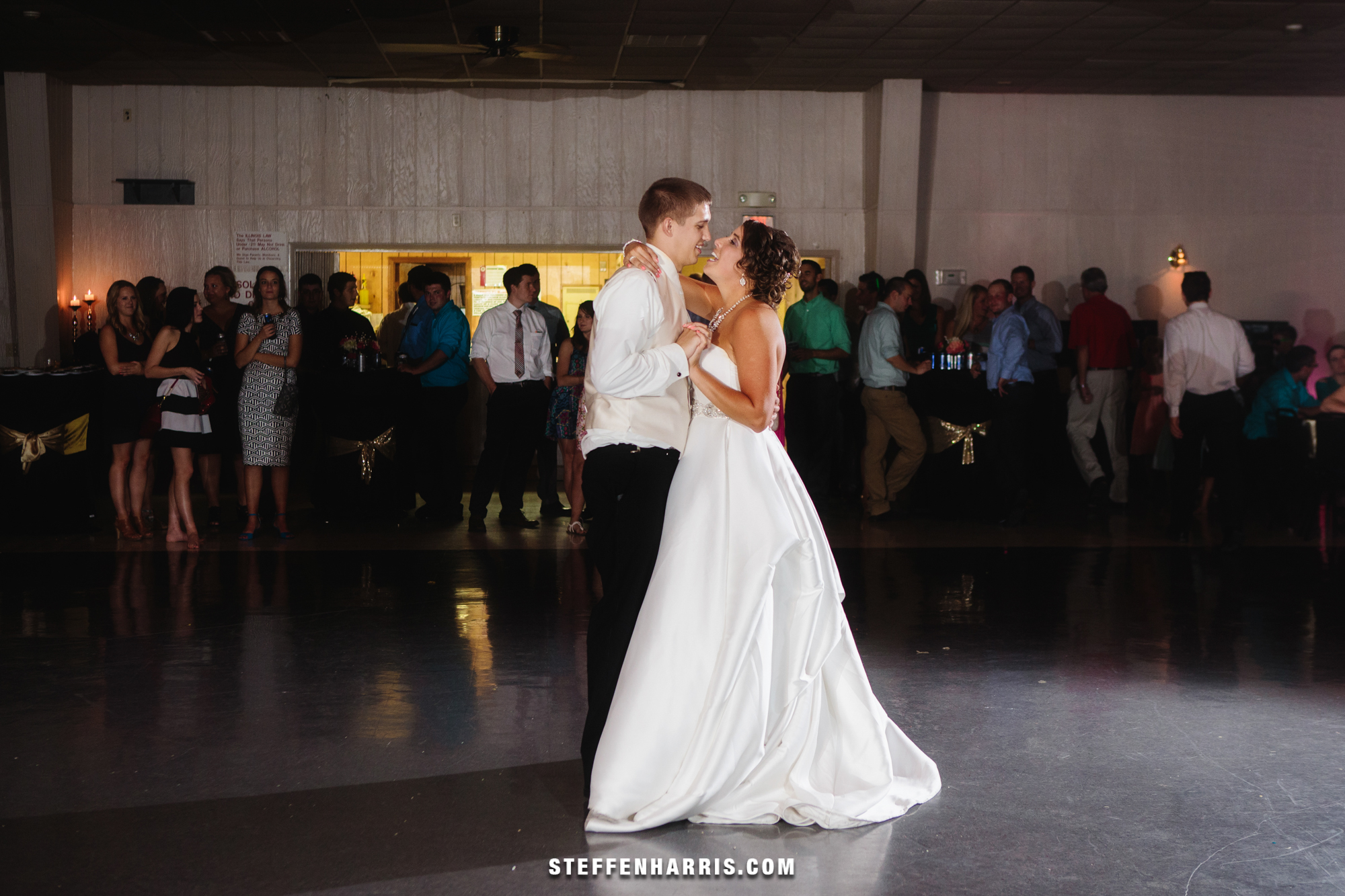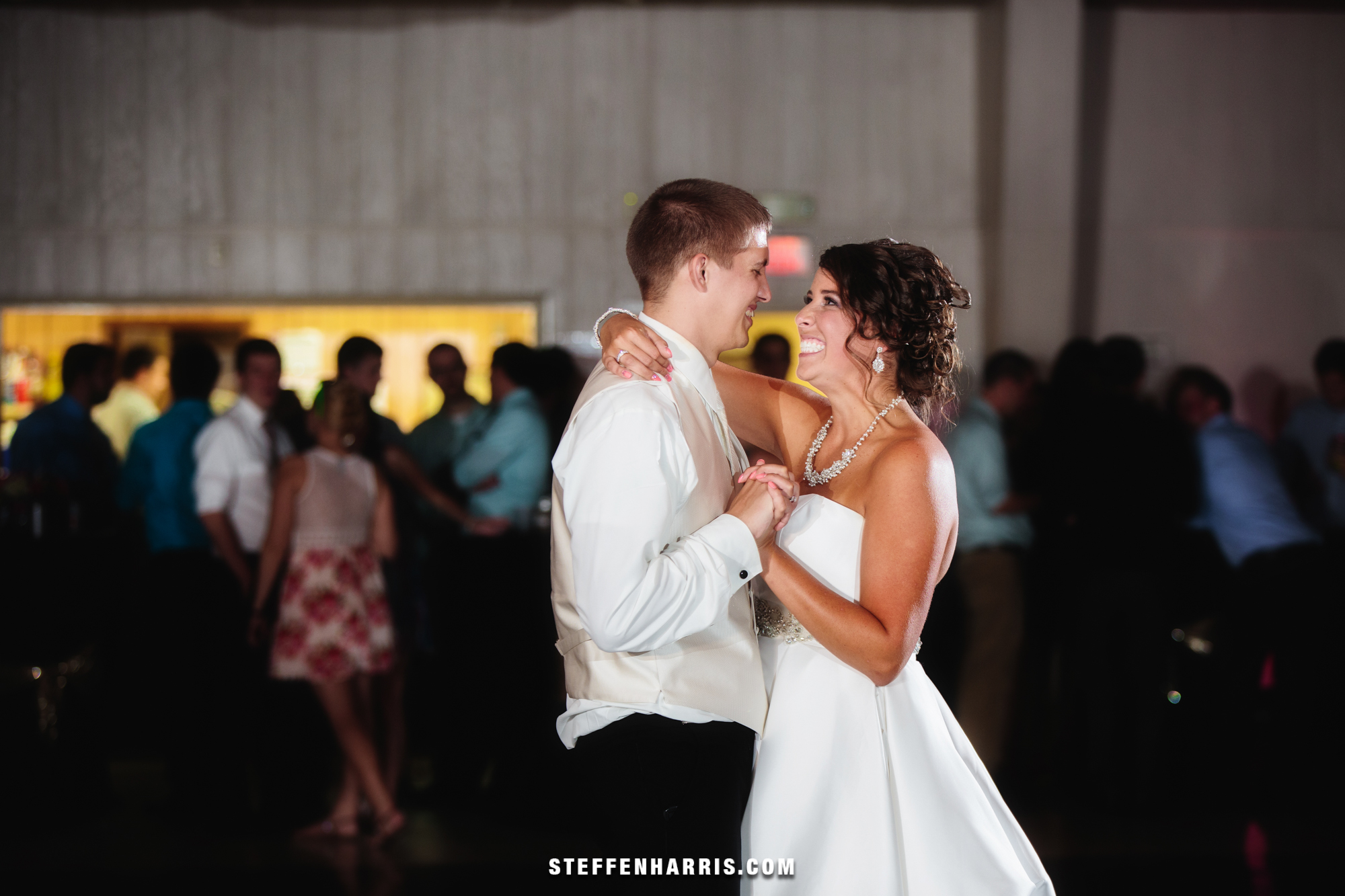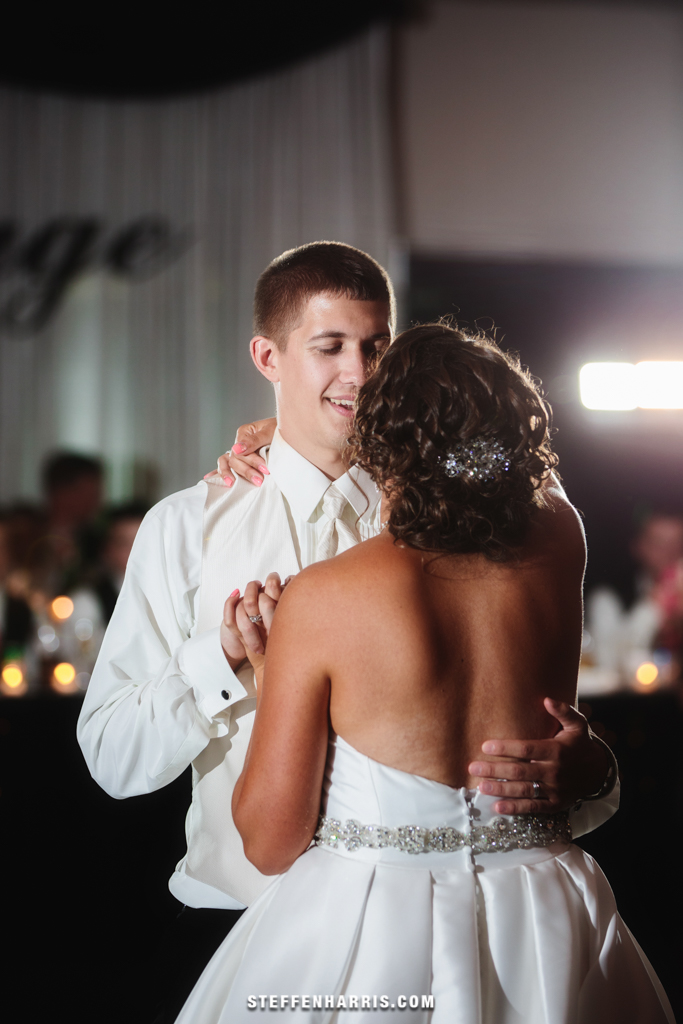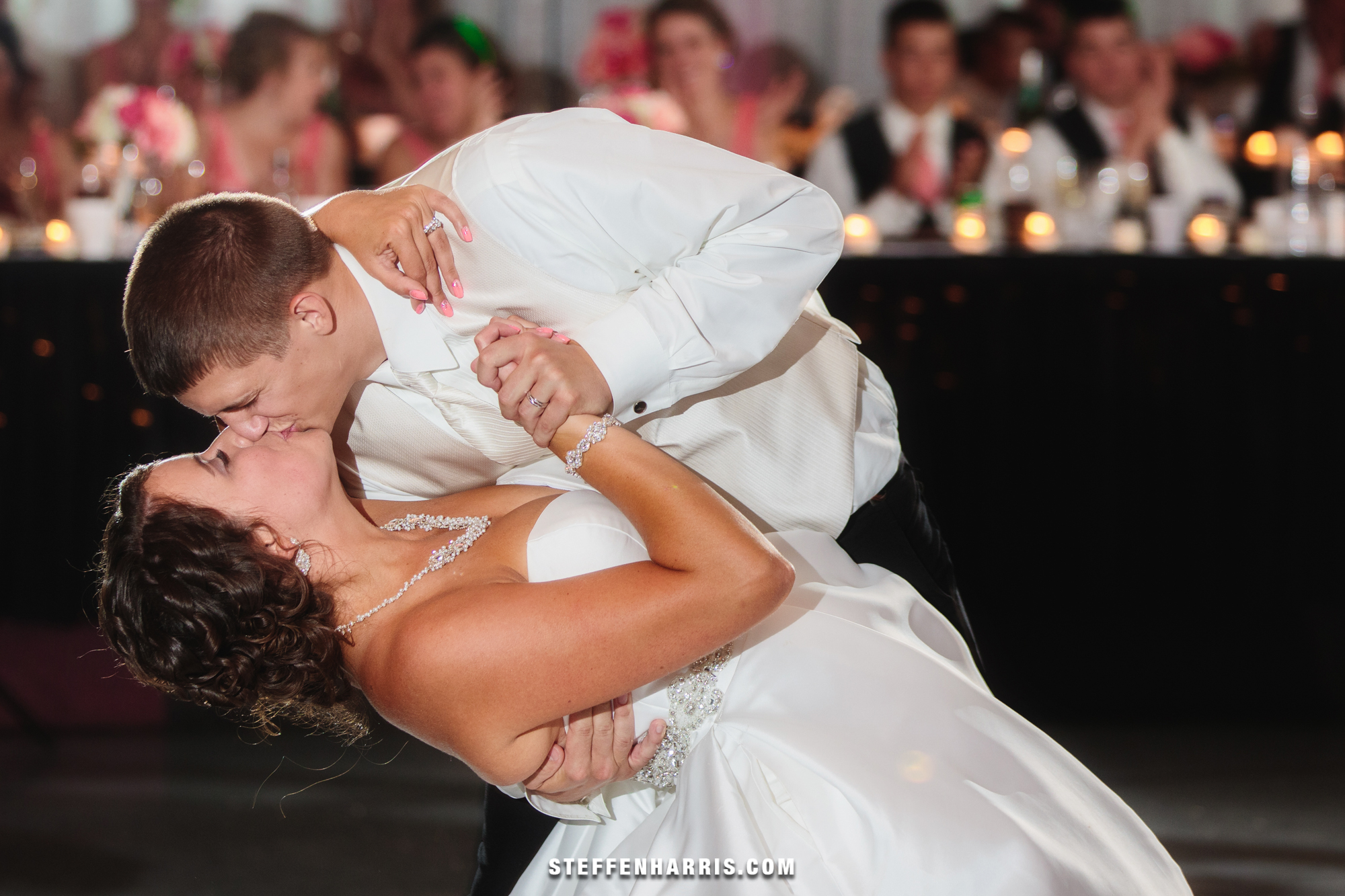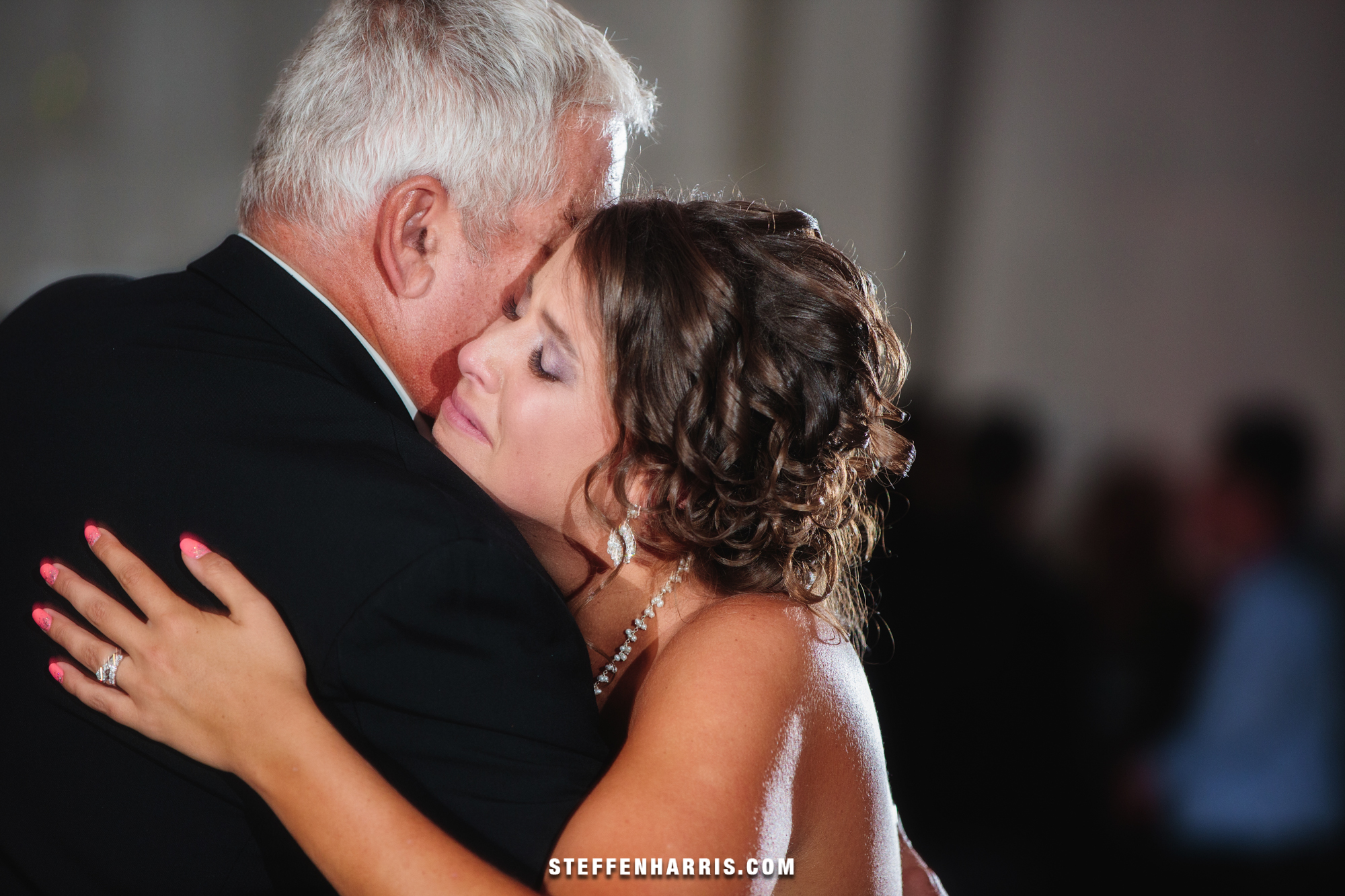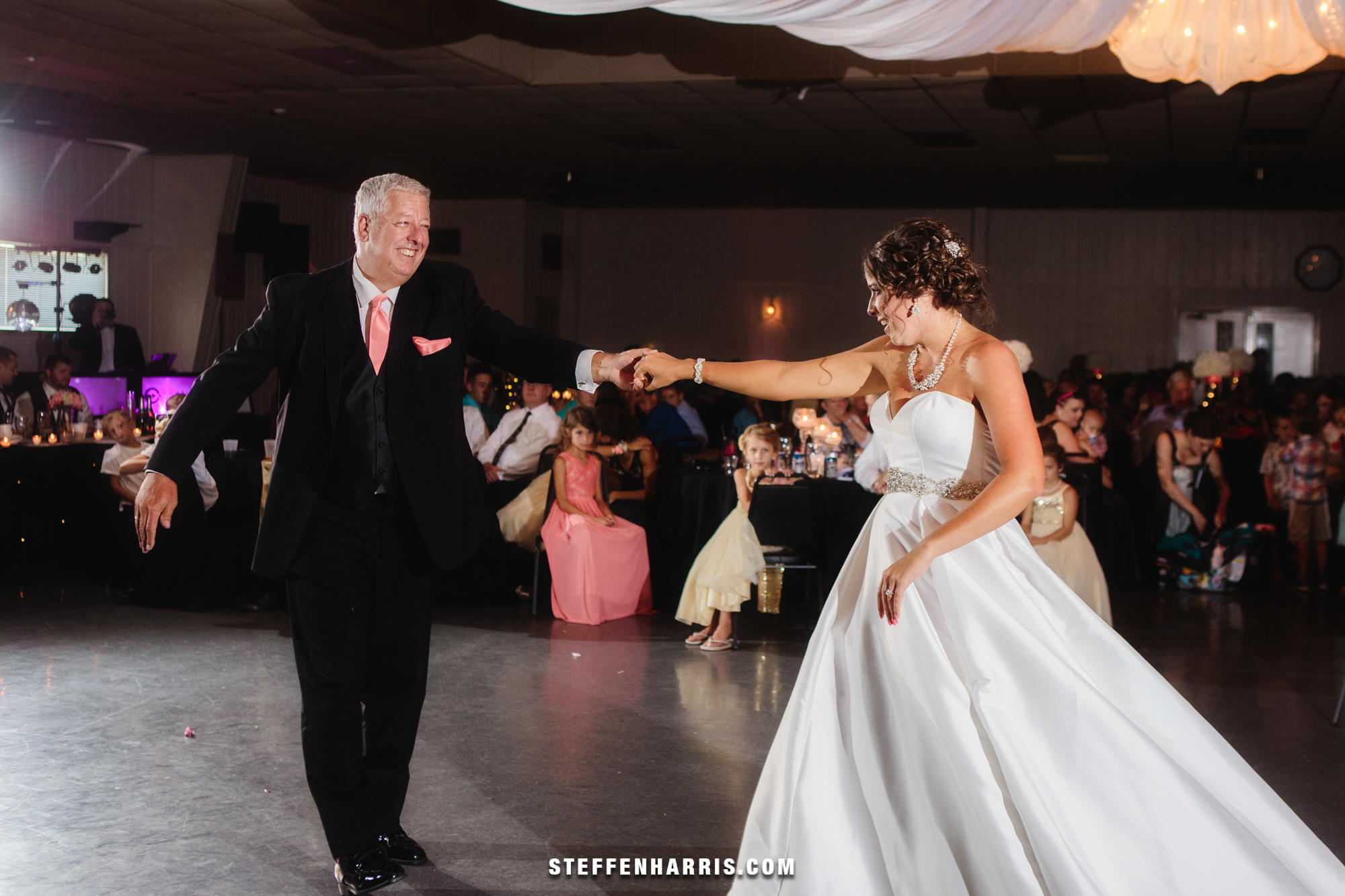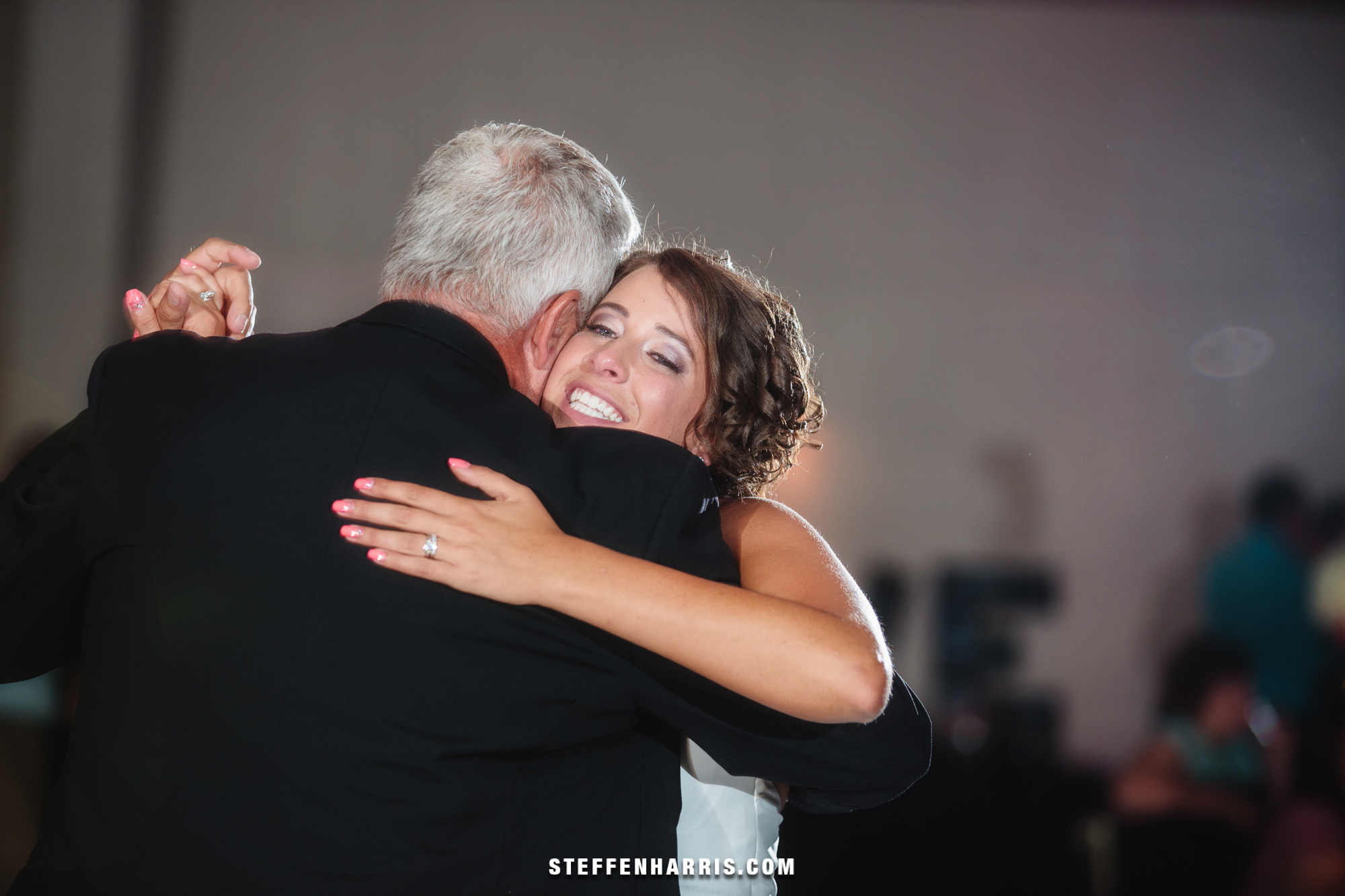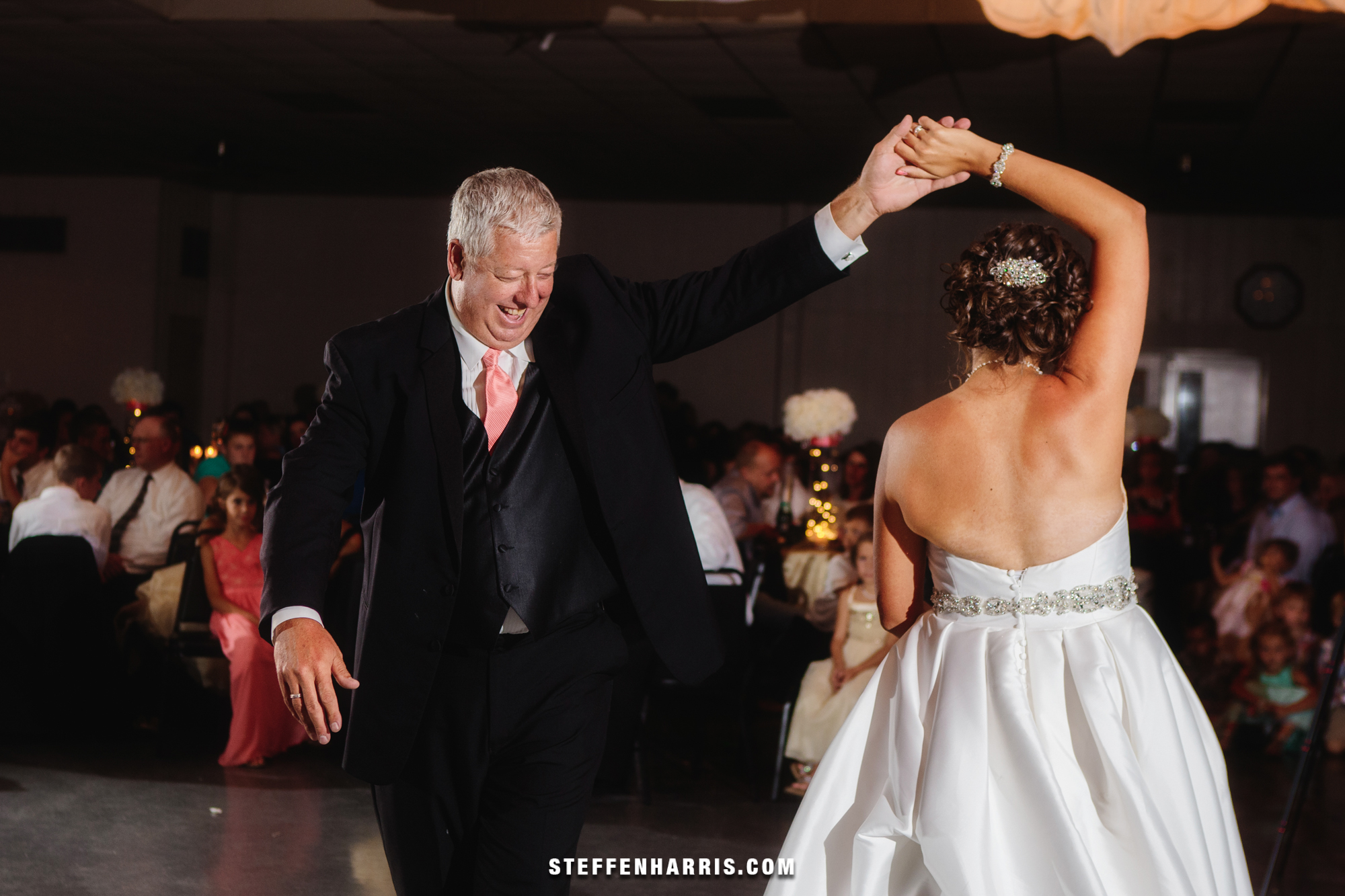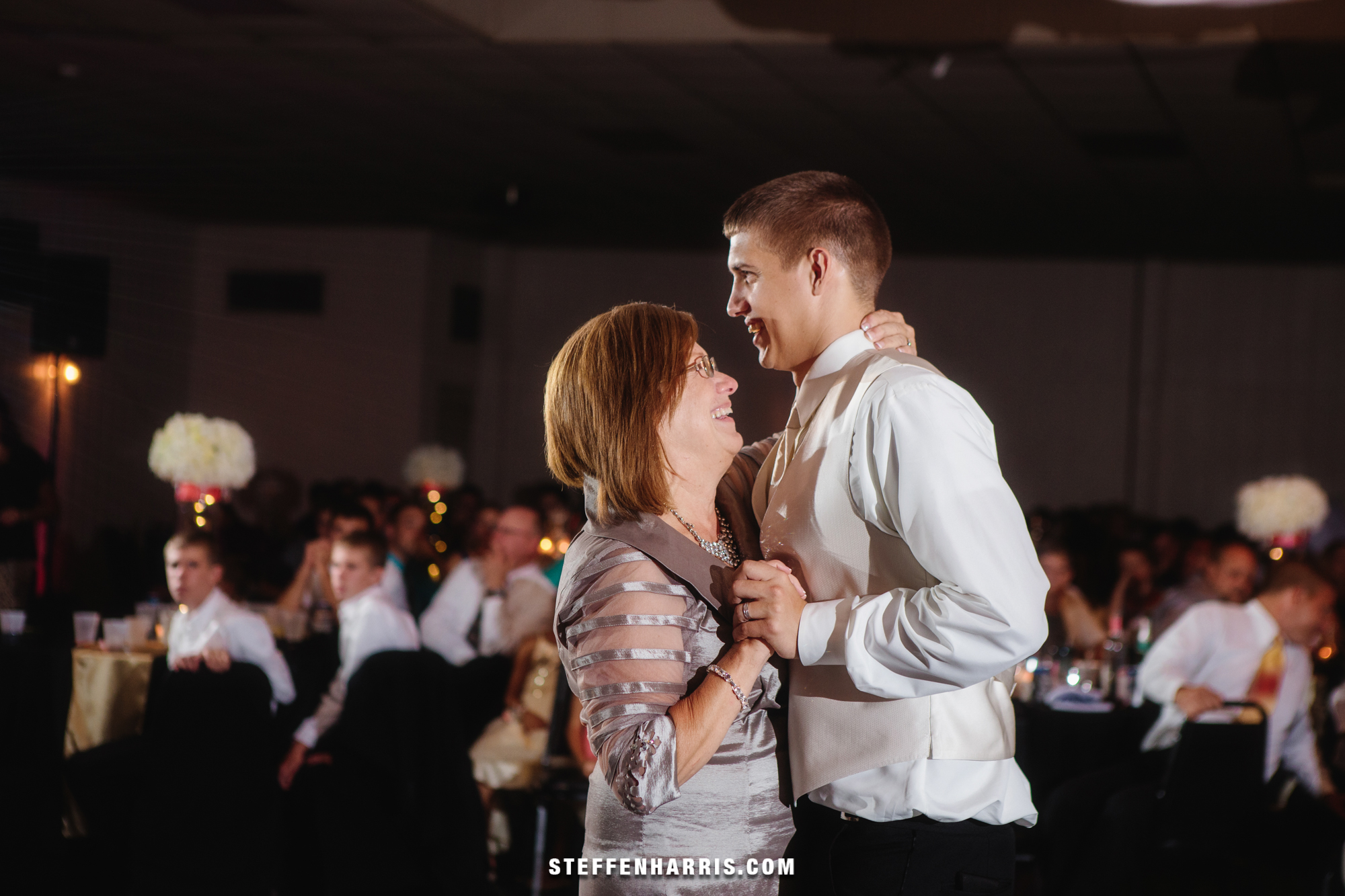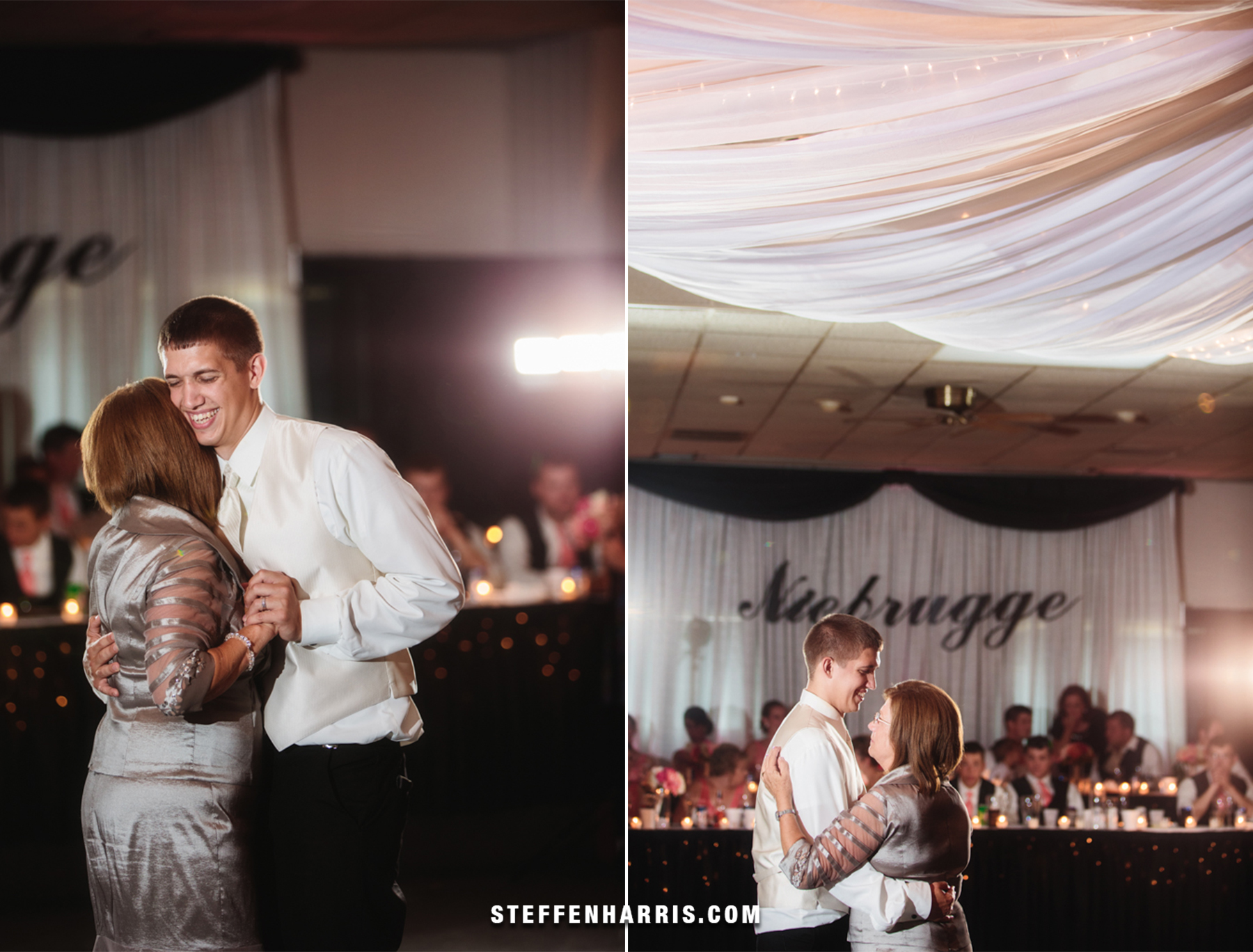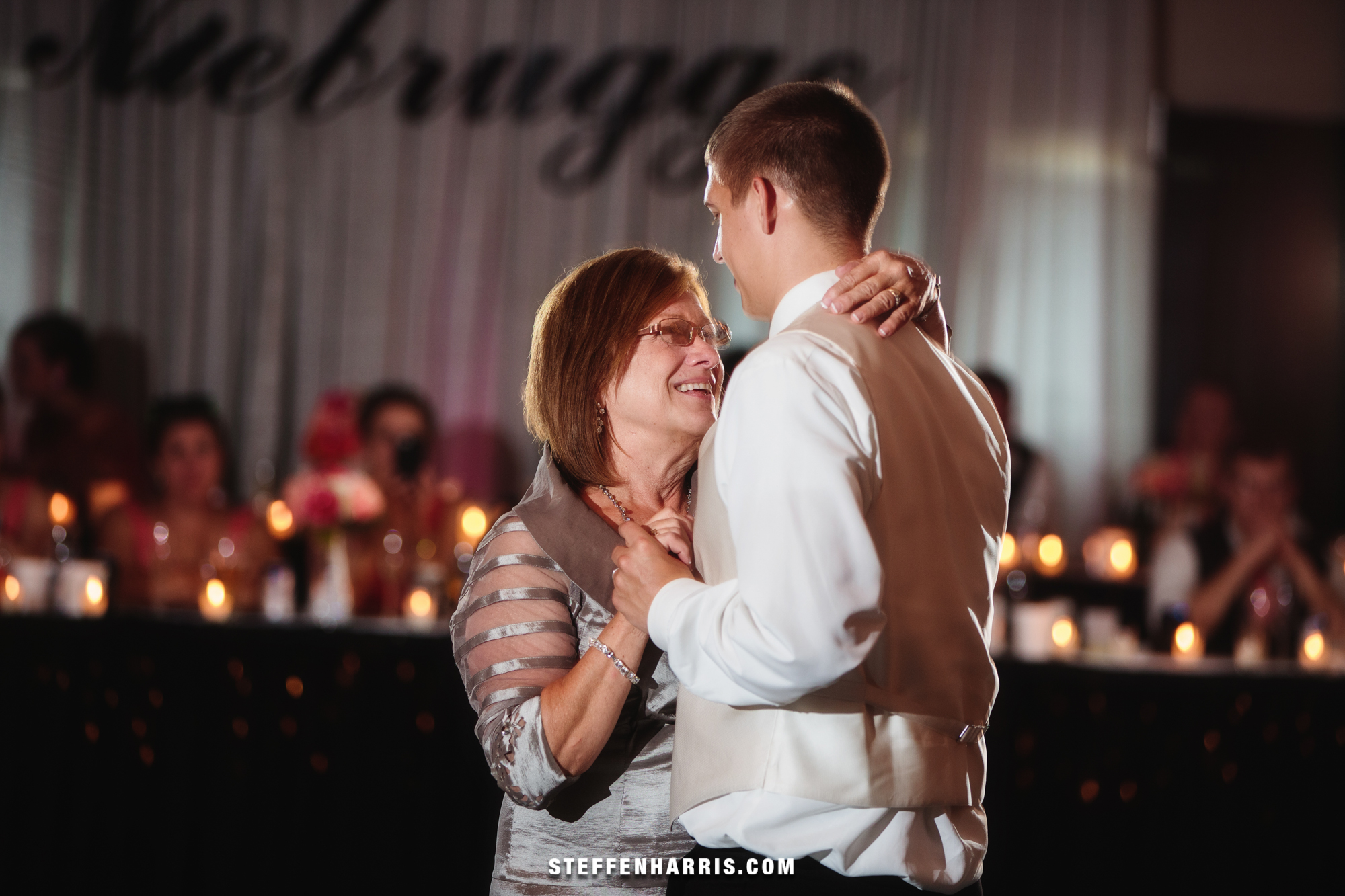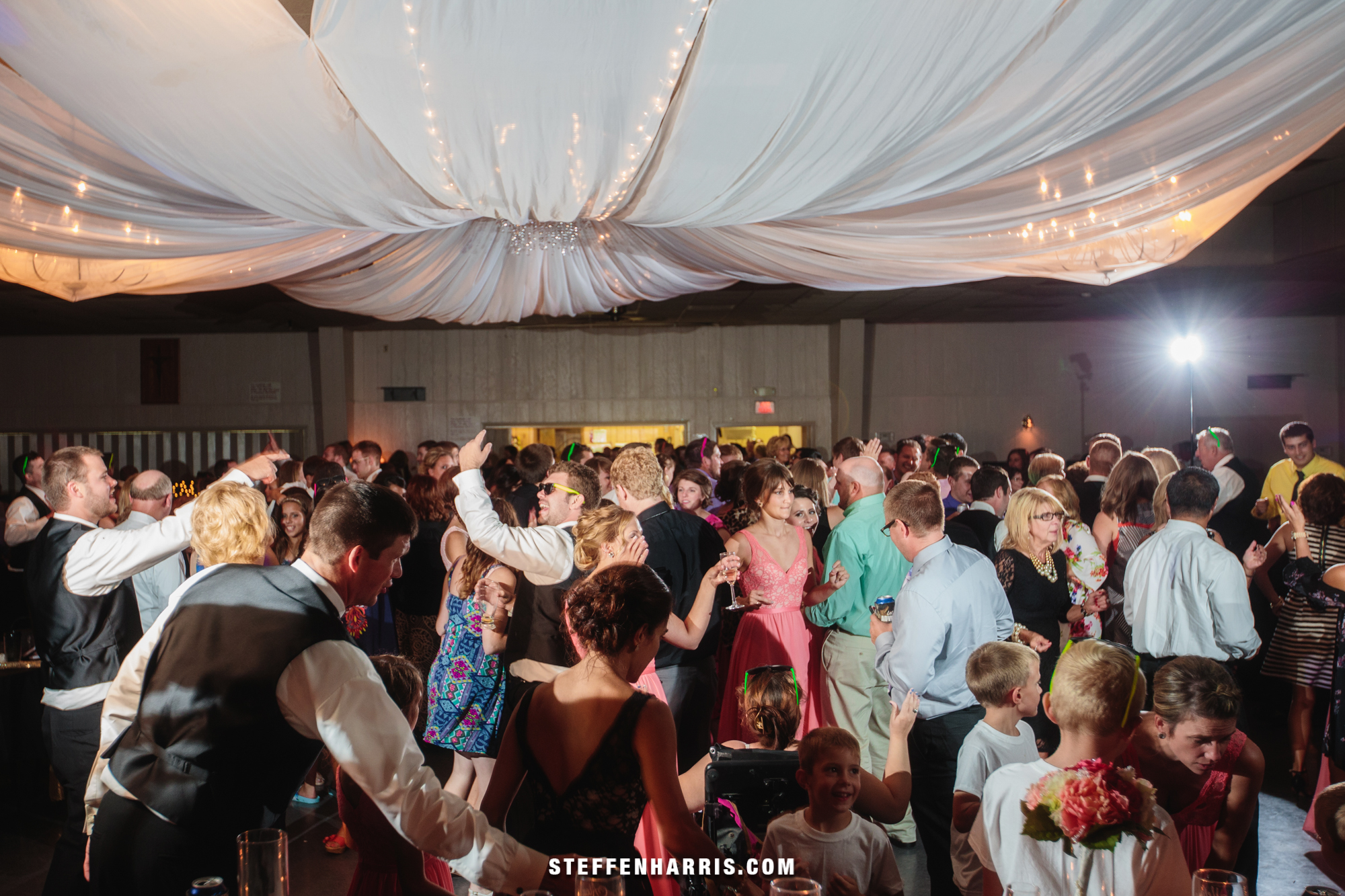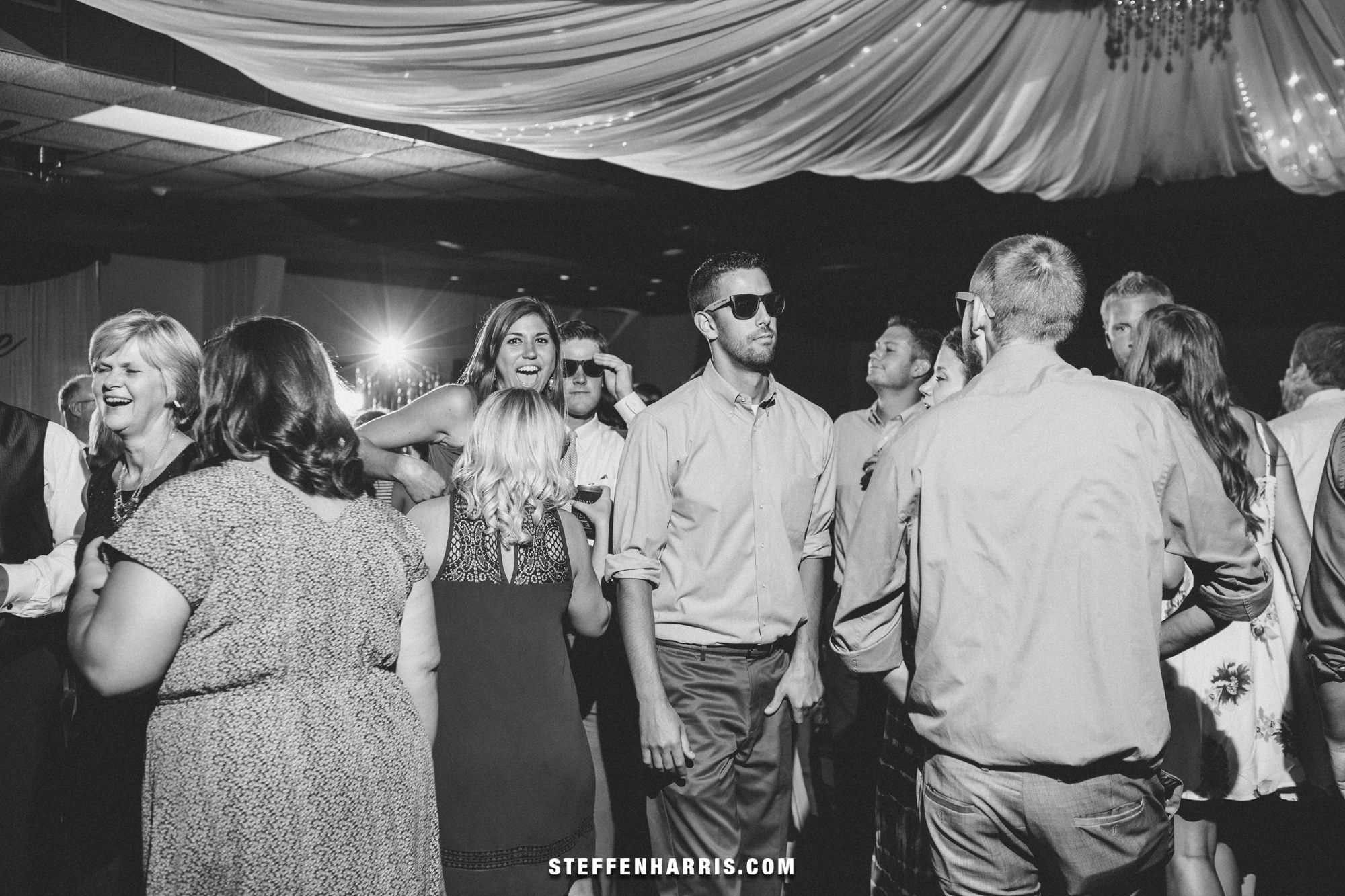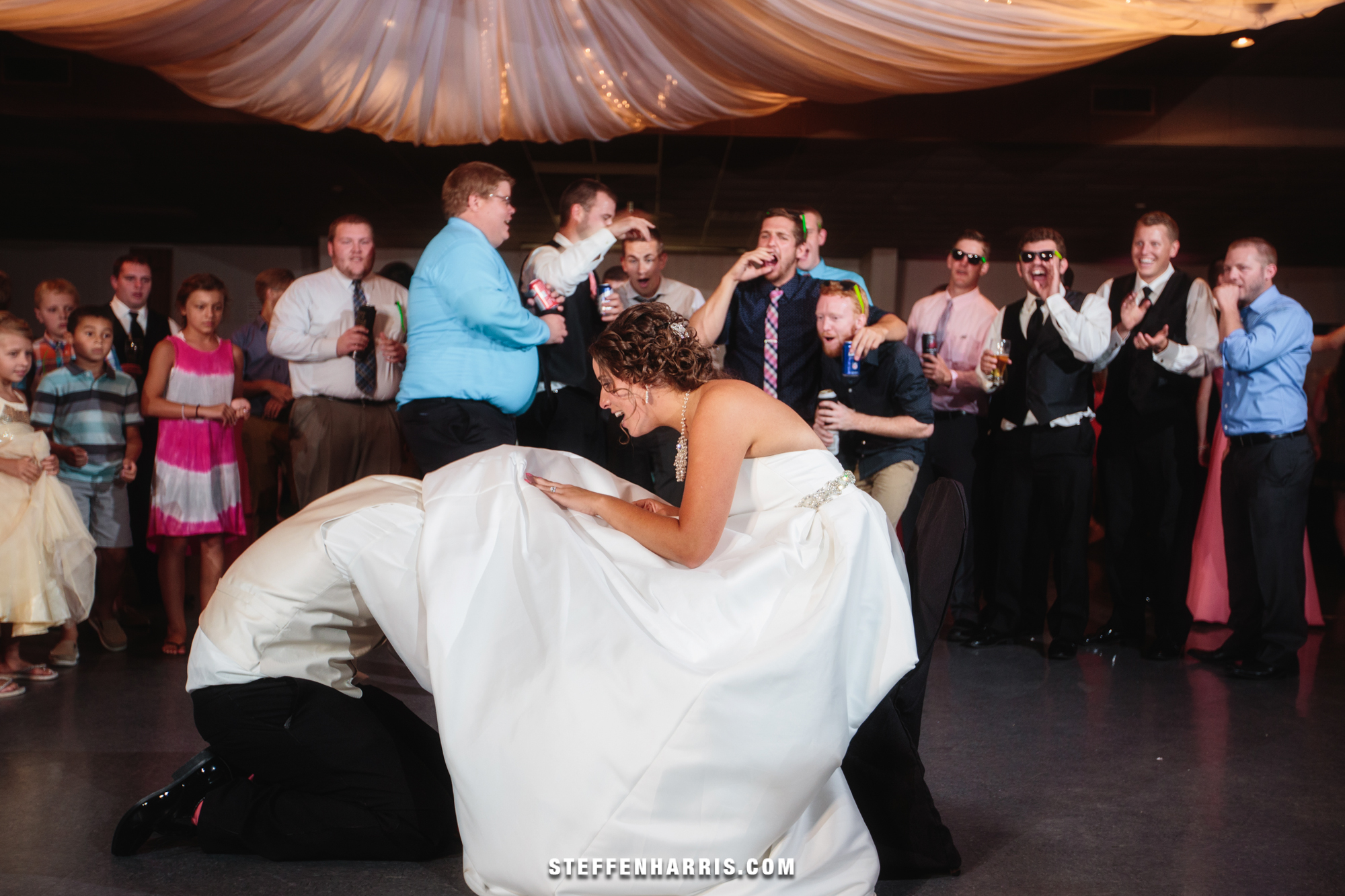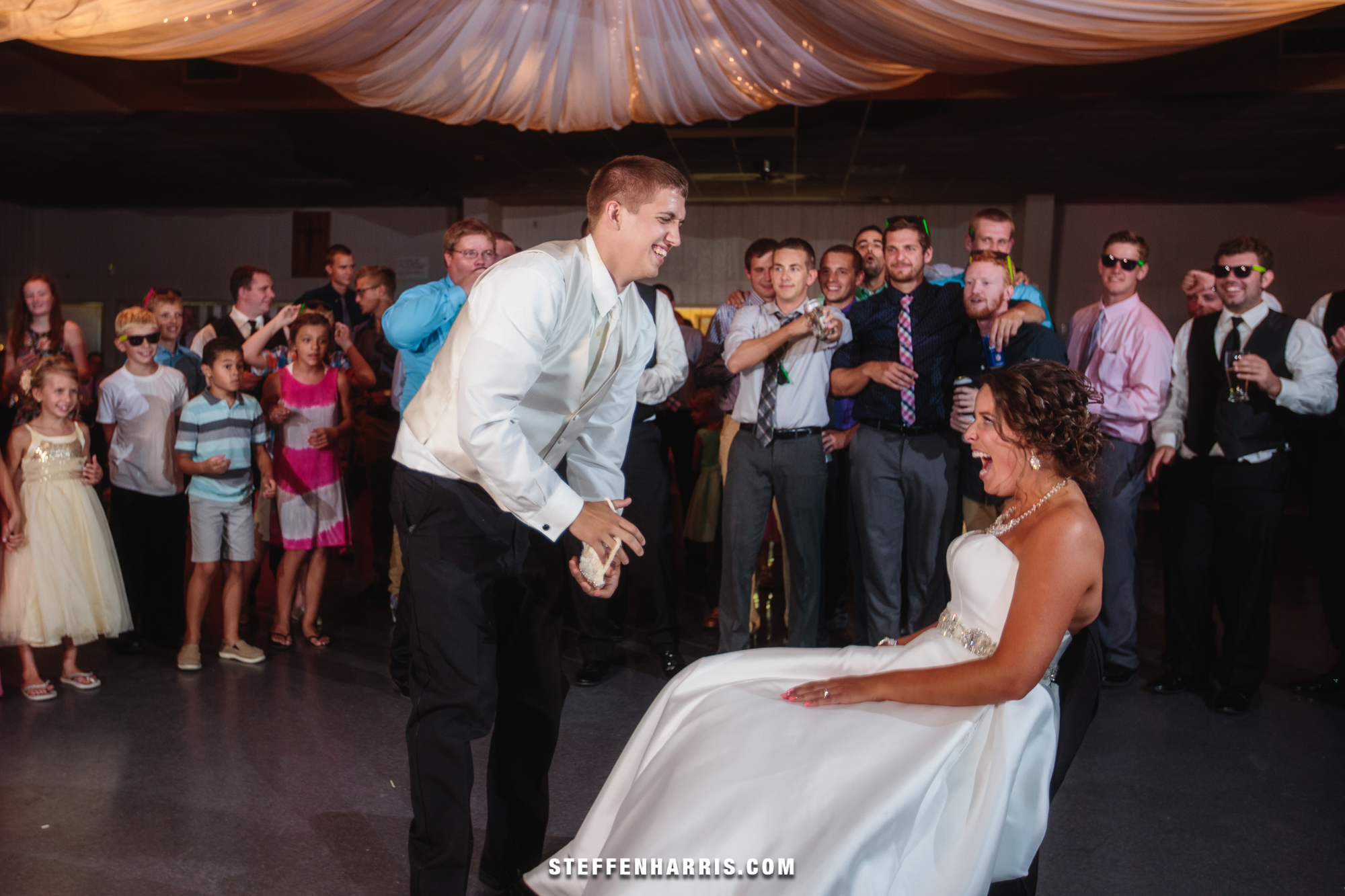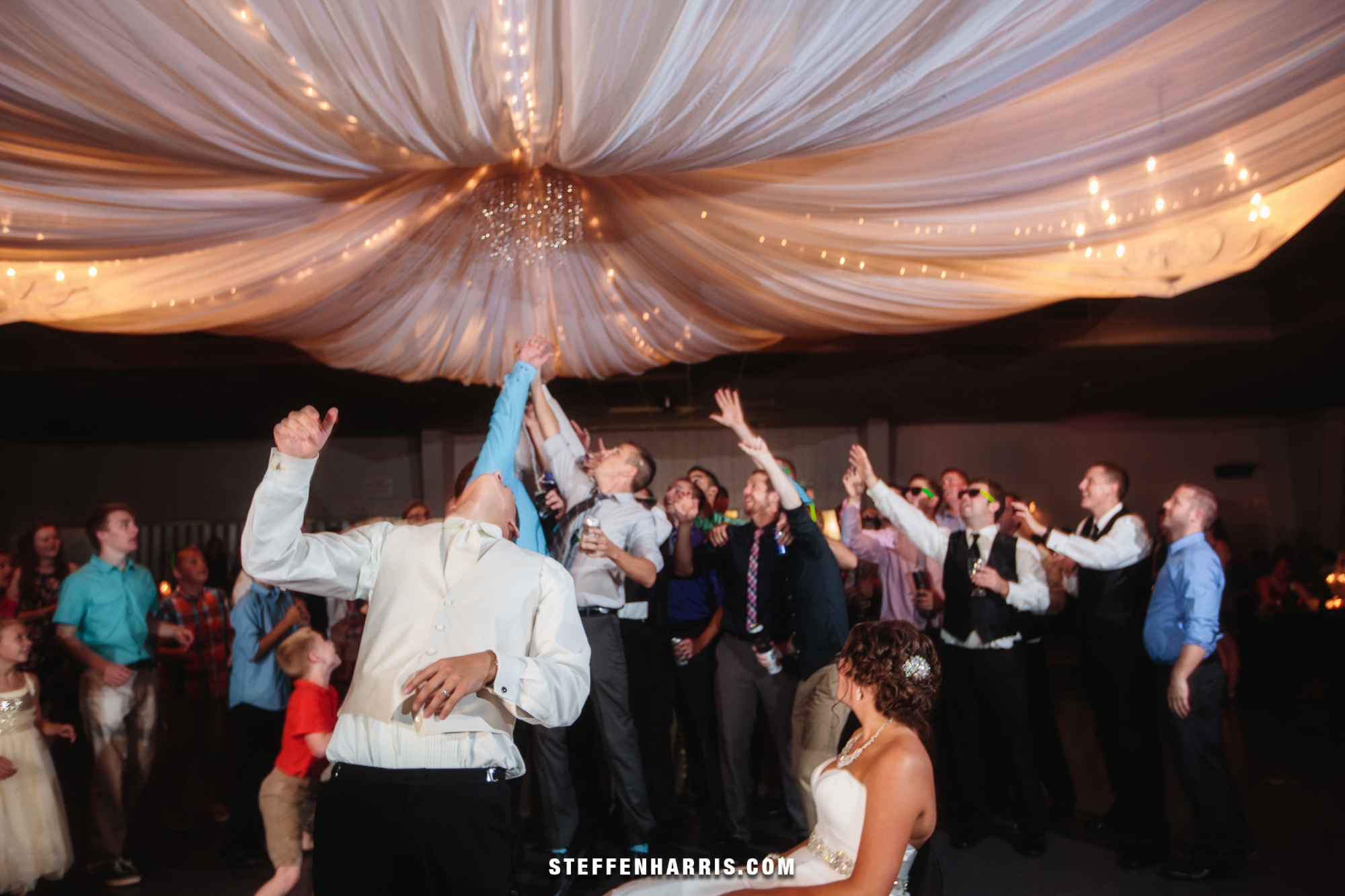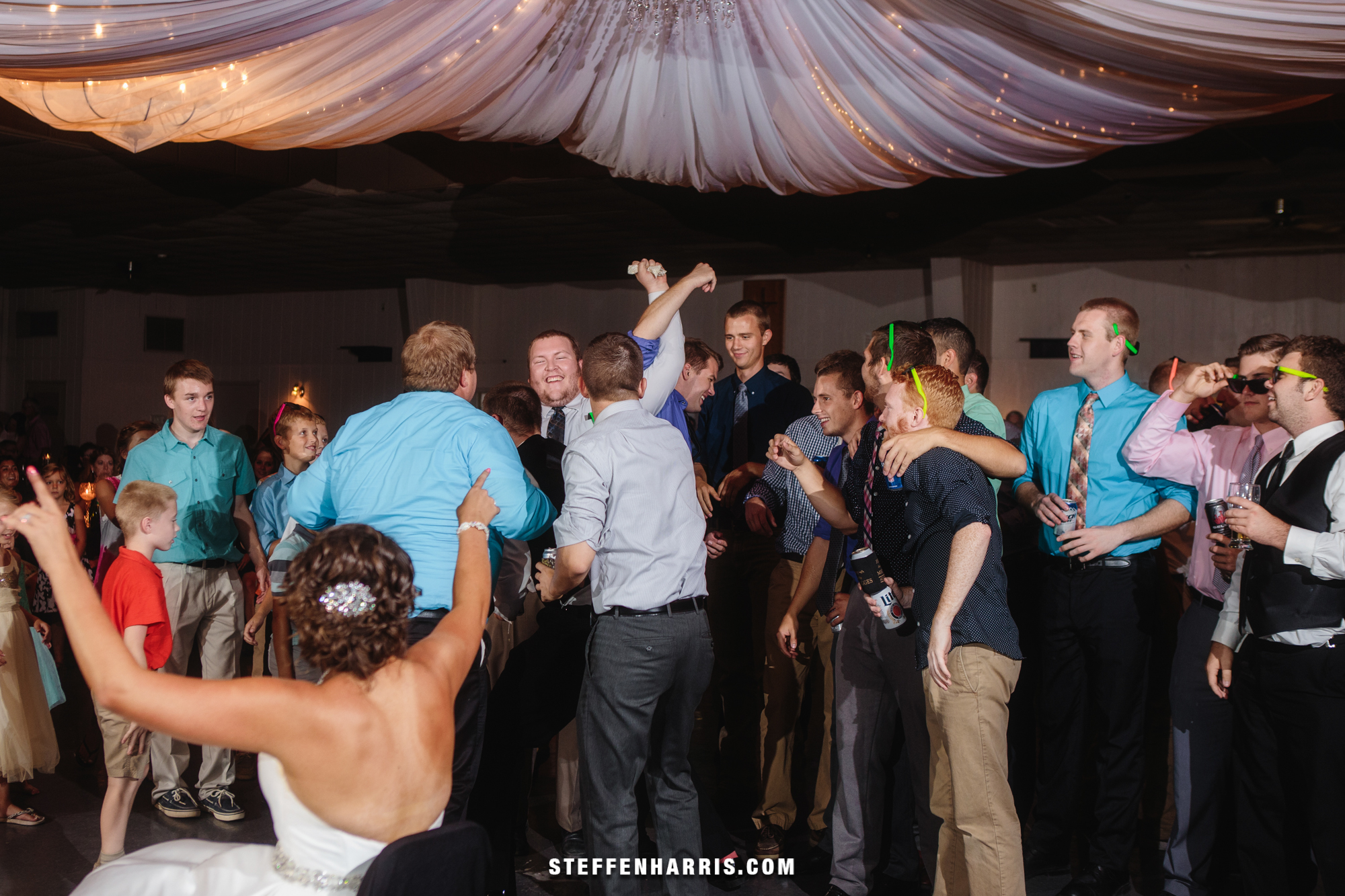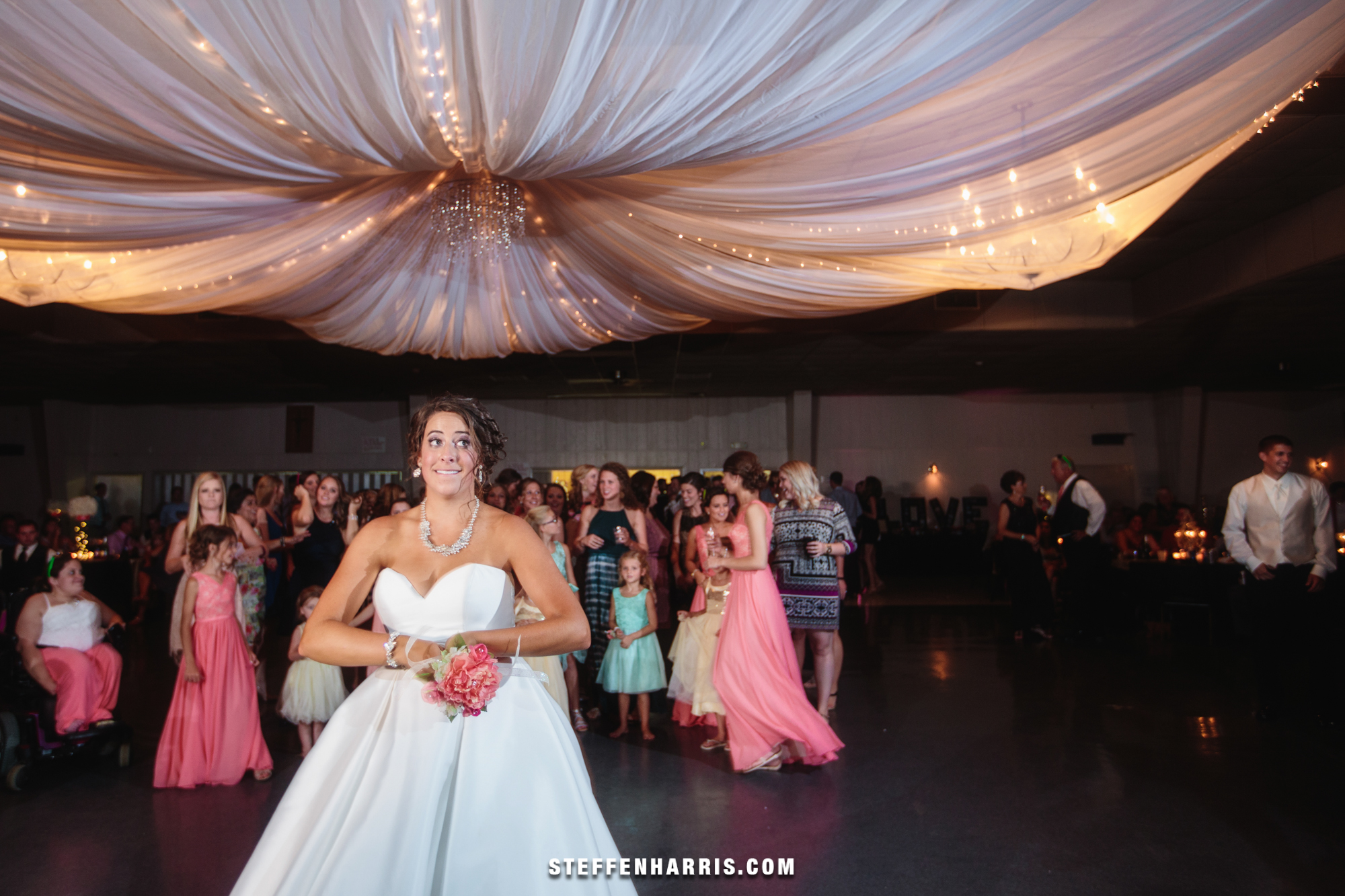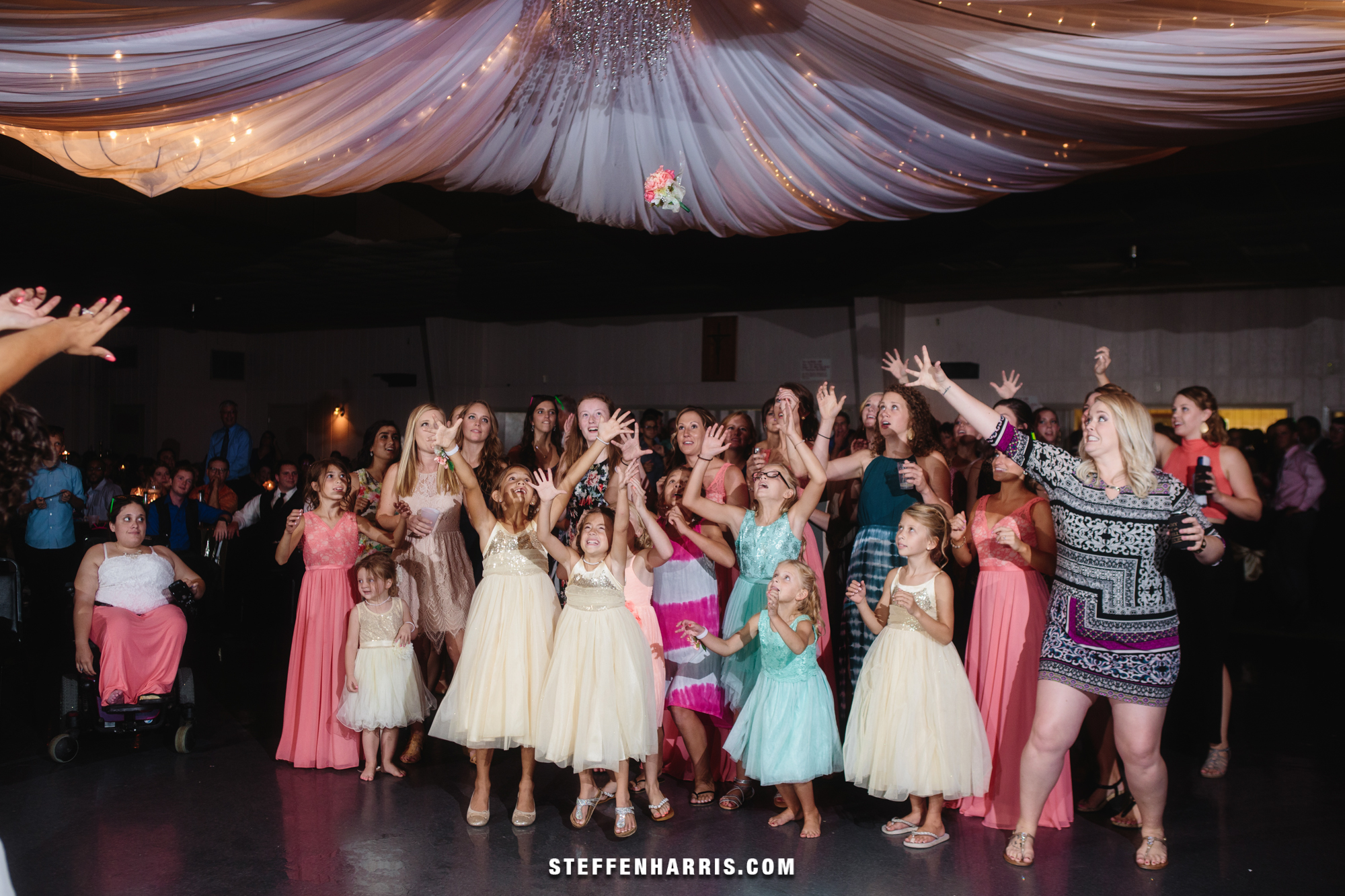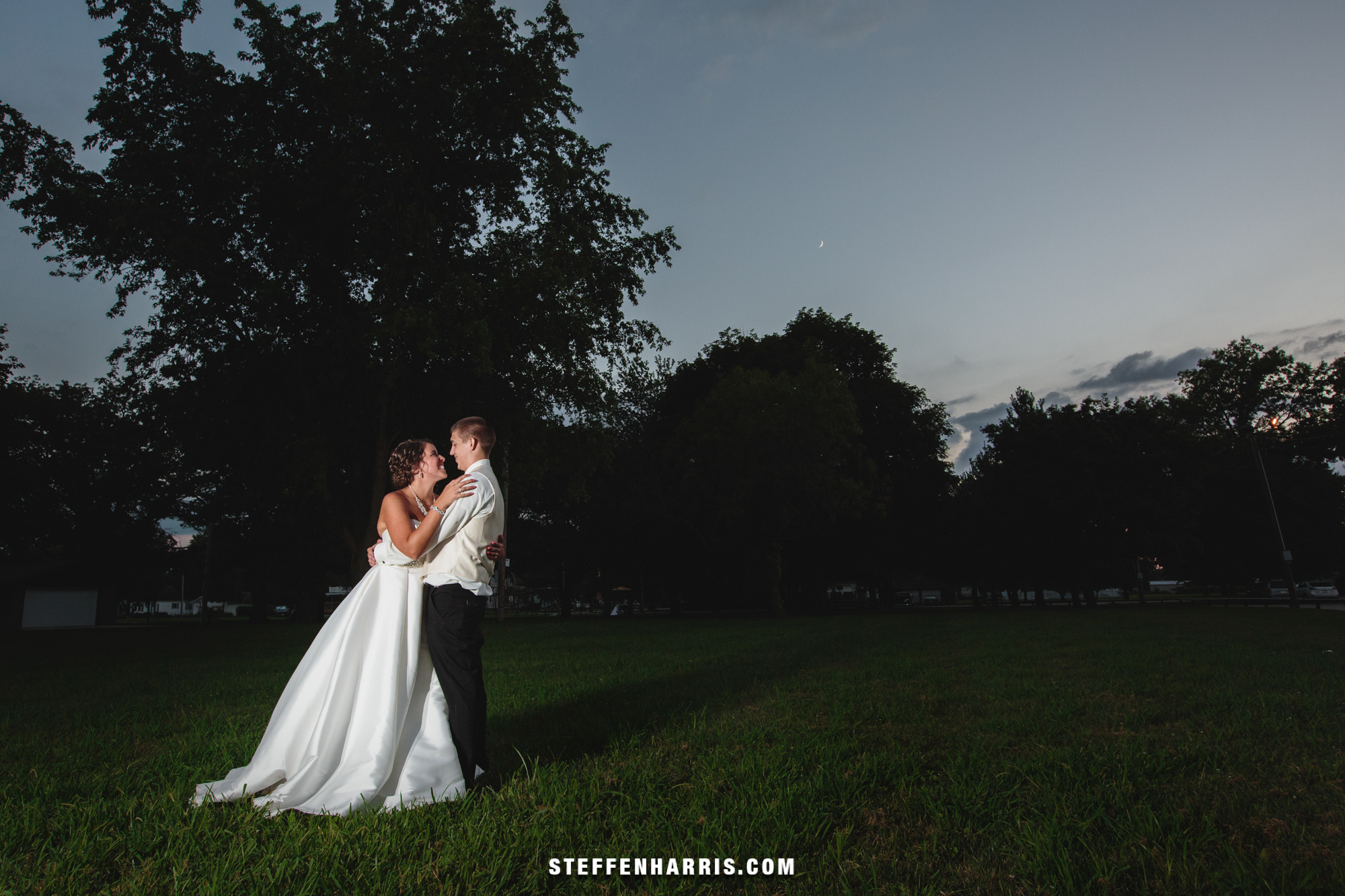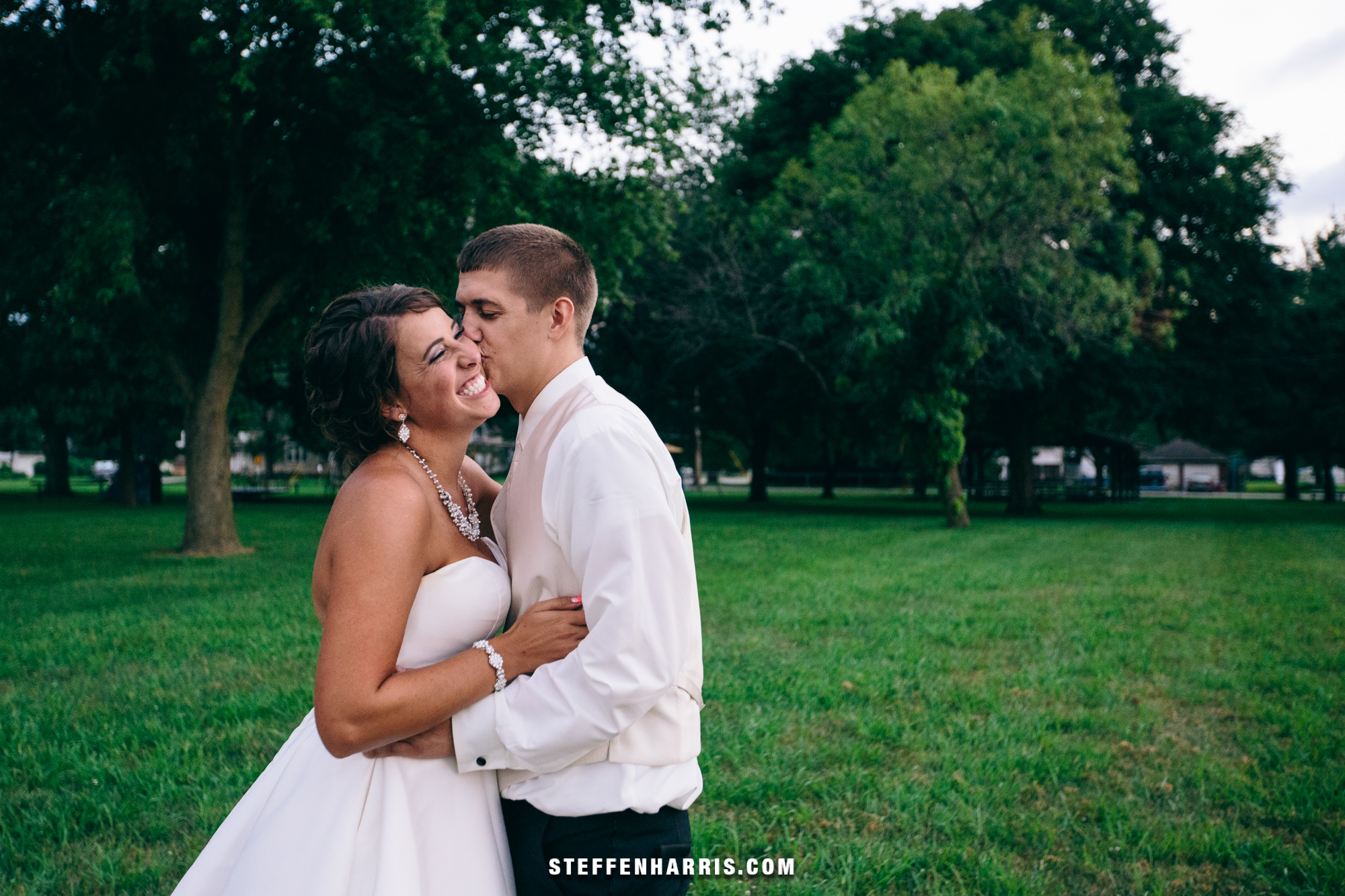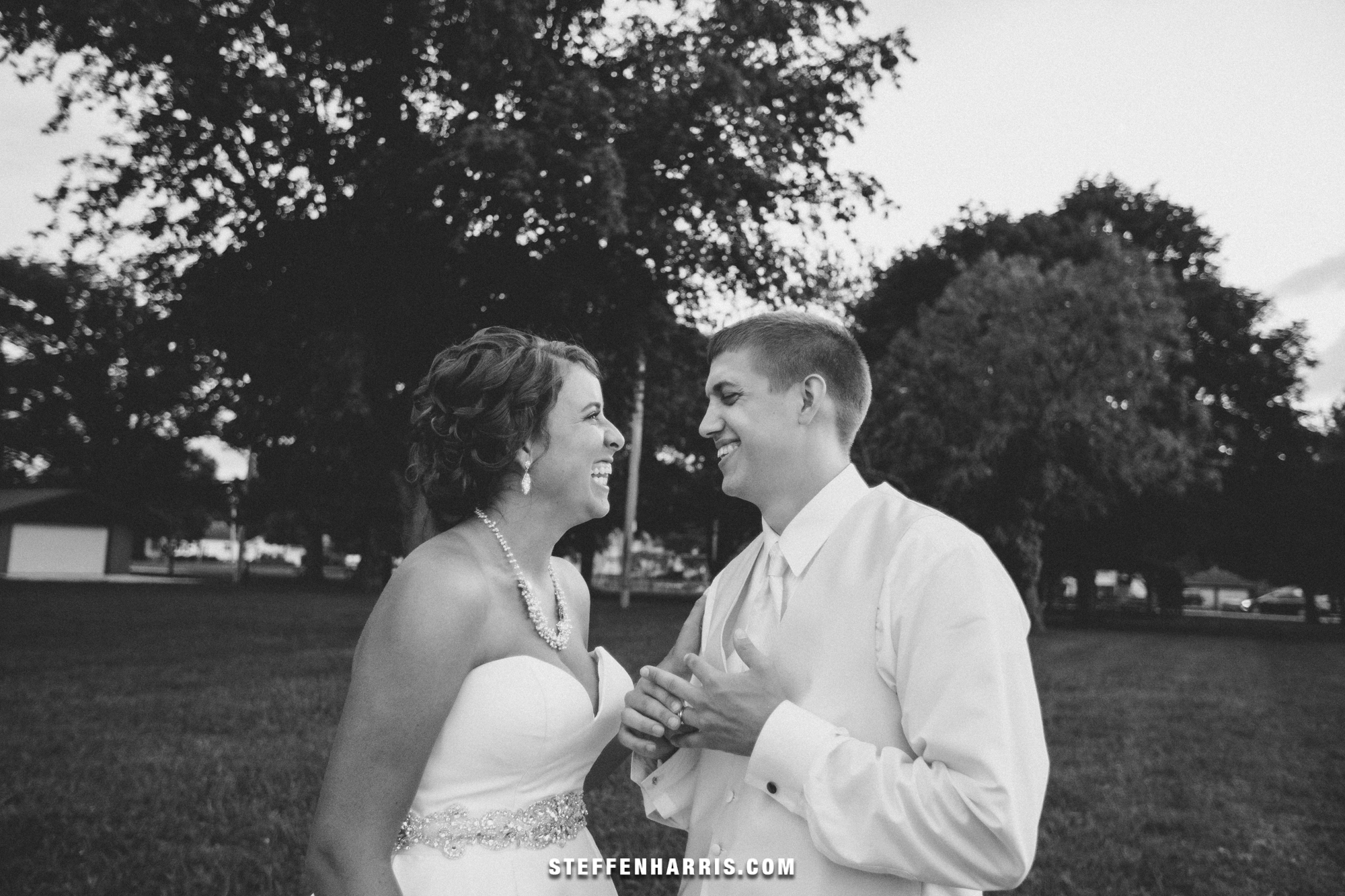 Comments
comments